Price: US $1599 (Shared Room), US $1900 (Private Room)
200 Hour Yoga Teacher Training in Dharmashala
22 Days & 21 Nights | Basic-Intermediate Level
Nestled in the mystic tall pines forest with its picturesque natural beauty and unique mix of Indian and Tibetan cultures Dhramashala is a conducive place for yoga and meditation. The name Dharmashala derives from Sanskrit language which means "City of Dharma (virtues)" and so is true to its name. This picturesque destination is not only popular among tourists, but among spiritually seekers and religious travellers. Dharmashala boasts of jaw-dropping backdrop, stunning lake, vibrant monasteries, colourful temples, sparkling waterfalls, and vintage forts & museums.   
200 Hour Yoga Teacher Training Course is a residential Hatha & Vinyasa Yoga focused Yoga Teacher Training Course. This is registered with Yoga Alliance USA and designed for the those who are fresh beginners and beginners with basic knowledge and intermediate students of Yoga. The students after their successfully completion of the Yoga Course receive 200 RYS Certification. Further they can register themselves at Yoga Alliance as RYT 200 and teach any part of the world.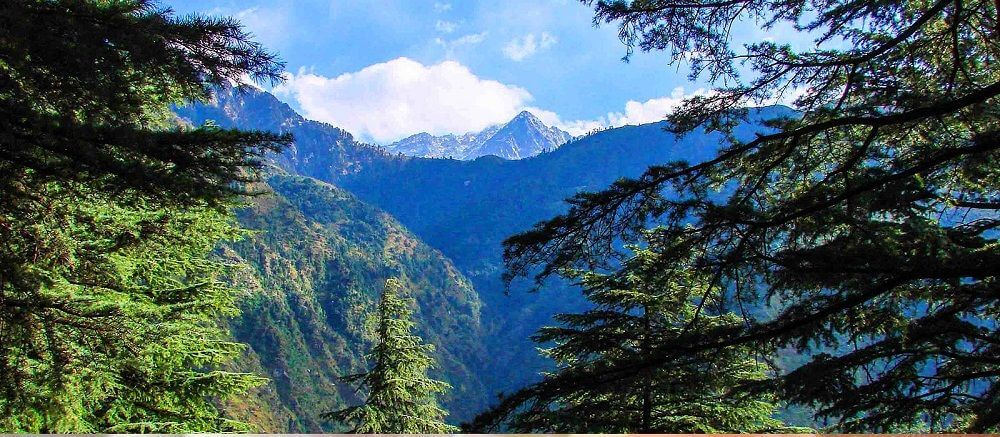 200 Hour Yoga Teacher Training Highlights
21 night's accommodation (non A/C).
Note: for A/C rooms please inquiry from the school
Hatha & Vinyasa Yoga classes

Shat-kriya & pranayama practices

Mantra recitation guided & karma Yoga

Relaxation & meditation practices

Yoga anatomy & physiology workshops

Yoga practicum/practice teaching

Healthy nutritious vegetarian three times meals along with teas; breakfast, lunch & dinner

200 Hour Yoga Teacher Training Course certification from Yoga Alliance, USA

200 hour Yoga TTC certificate from Yoga Alliance USA

Excursion to the adventurous activities including rafting, nearby temples & shrines, and tracking in the Himalayas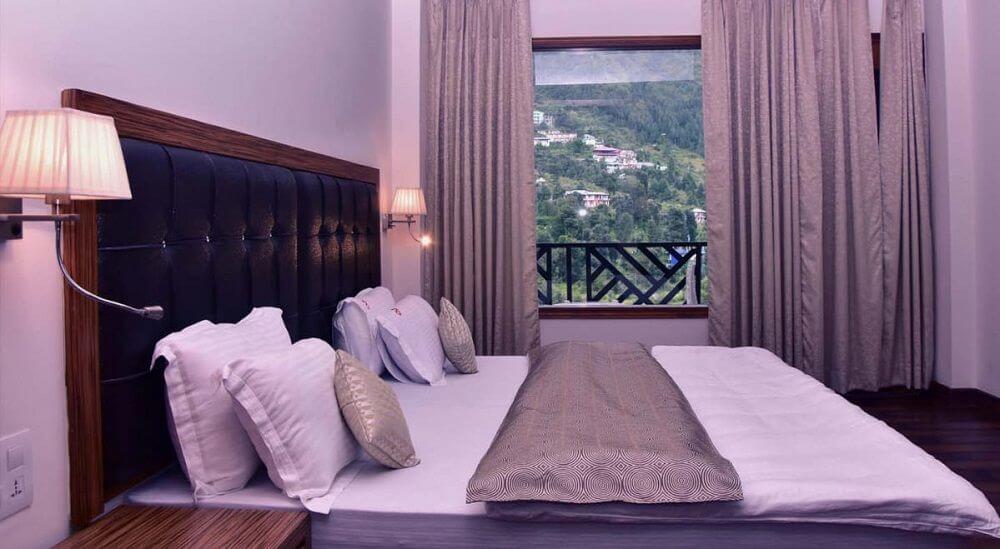 Who Should Apply for 200 Hour Yoga TTC?
This 200 Hour Yoga TTC is designed and perfect for the students who;
are either fresh beginners or beginners with basic knowledge of yoga,
wish to go through a deep and intense life changing experiences yoga,
are looking for a complete detoxification from their life through yogic wisdom, science and practices,
are entirely dedicated and focused to become a professional 200 RYT yoga teacher and guide,
wish to get an exposure to India culture and its spiritual values
200 Hour Yoga Teacher Training Course Curriculum
Mantra recitation (mantra – Japa), daily joints and glands practices (granthi – vimochana – kriya), yoga postures (yoga asanas), meditative steps of doing asanas, six cleansing exercises (shat karma), science of breath (pranayama), yoga energy locks (Bandha) and yoga gestures (Mudra), meditation (Dhyana), yogic sleep (yoga Nidra), history and philosophy of yoga (yoga Darshana), yogic anatomy and physiology of human body, basic principles of Ayurveda, asana alignment practicum classes, yoga teaching practice, and teaching methodology. Yoga psychology enhance the students' learning at various levels; mentally and emotionally by which they learn to adopt the yogic disciplines in daily life. Here is the detailed 200 Hour Yoga Teacher Training Course:
Mantra chanting
Intro to mantra science

Basic mantras: aum, gayatri, trayambakam, guru, shanti etc.

Morning prayers & Evening prayers

Meal prayers

Study prayers

Health prayers

Surya-namaskara 12 mantras along with bija mantras

1-20 Sanskrit counting

Names of the beginning and advance levels of the yoga asanas

Selected yoga-sutras recitation
Hatha Yoga Asanas
Meditative steps of performing the hatha yoga; centering, entering, refining, holding, coming out, and reflection

Astanga vinyasa flow – series 1

Surya namaskar (sun salutations) – dynamic surya namaskar, surya namaskar with breath awareness, surya namaskar with 12 mantras with their bija-mantra chanting

Modifications of yoga asanas

Types of yoga asanas – standing, sitting, backward bending, forward bending, spinal twisting, fire series, inversion, shavasana etc.

Alignment & art of adjustment

Preventing common injuries

Counter pose

Contraindications

Yoga asanas benefits
Breathing & Pranayama Practices
Introduction to science of breath

Physiology of pranayama

Basic postures for pranayama

Establishment of diaphragmatic breath

1:1, 1:2 and 1:4 breathing practices

Different practices of pranayama: nadi shodhana, ujjayee, kapalabhati, bhastrika, shitali, shitkari, brahmari, and anuloma viloma

Benefits or pranayama practices

Guidelines for regular pranayama
Bandhas(lock)
Jalandhara-bandha (chin lock)

Uddiyana-bandha (abdominal lock)

Moola-bandha (root lock)
Mudra Vijnana (Science of Graceful Gestures)
Intro to mudras and their importance in yoga practices

Mudra and its psychology

The elements residing in the fingers and five mudras: akasha-mudra, jnana-mudra, agni-mudra, varuna-mudra, and prithvi-mudra
Other important mudras: dhyan-mudra, prana-mudra, apana-mudra, linga-mudra, shunya-mudra, vishnu-mudra, bhairava-mudra, and hridaya-mudra
Satkarma or Cleansing Exercises
Jala-neti

Sutra-neti

Trataka

Agnisara
Practice Relaxation & Preparation for Yogic Sleep
Introduction to the concept and practices of relaxation

Relaxation in daily life

Sequence of relaxation practices

Tension & relaxation exercises

Systematic relaxation exercises

31 points relaxation exercise

61 points relaxation exercise

Preparation for yoga-nidra
Meditation
What is meditation & what is not?

Meditation in daily life

Yoga asanas for meditation

2-5 minutes meditations

Steps into basic meditation

So-ham mediation

Spinal breath
Yoga Anatomy & Physiology
Introduction about yoga anatomy and physiology

Systems: Digestive system, Circulatory system, Respiratory system, Muscular system, Nervous system, Endocrine system, Skeletal system, Excretory system

Stress: Introduction

Therapy principles for stress disorders

Stress management through yoga:
Asana (physical postures)

Pranayama (breathing practices)

Dhyan (meditation)
Effect of yoga posture on muscles and systems

Nadis (energy channels)

Chakras (energy plexus)

Pancha tattva (five great elements)

Pancha kosha (five sheaths)

Pancha pranas (five vital energy)
Yoga philosophy, Life-style, & Yoga Ethics
General introduction: six schools of Indian philosophy

Philosophy in daily life

The Yoga-sutras of Patanjali

Astanga-yoga: yama, niyam, asana, pranayam, pratyahara, dharana, dhyana, and samadhi

Introduction to Vedanta (Yoga of the Upanishads)

The yoga of the Bhagavad-gita

Yoga Ethics
Yamas and Niyamas

More on the ethics of a teacher
Yoga & Ayurveda (Science of Life)
Intro to Ayurveda

Philosophy of Ayurveda: body and mind

The concept of tri-dosha: vata, pitta, and kapha

The concept of tri-gunas: sattva, rajas and tamas

Ayurveda and the balanced and healthy nutrients diet

Balance of the mind and body through proper diet as prescribed in Ayurveda
Teaching Methodology
Learning to instruct & guide

Main points: Teaching to what you observe, Timing a class, Greeting/Centering, Sequence in teaching,

Classroom Organization  

Demonstration

Health Concerns

Language

Modification in Posture

The practice and service of teaching yoga
Yoga Practicum
Develop intention for classes

Self-evaluation

Assignments

Feed back

Group discussion

Question & answer

Home work
200 Hour Yoga Teacher Training Course in Dharamsala, India: Daily Schedule
As per the criteria and requirement set for the 200 Hour Yoga Teacher Training Course by Yoga Alliance USA, there will be a reasonably tight schedule. This 200 Hour Yoga Training will be schedule on 6 days for the intensive study and practices and on the 7th day there will be an excursion to nearby ancient Buddhist temples and sightseeing on Thailand's highest mountain range. Holy Shrine & Temples Visits and Explore time as the related aspects of yoga training. In spite of such intensive schedule you could find this training an enlightening and interesting process of transformation. During your training you will have an opportunity to live with nature. The Yoga Training schedule begins at 6:15am with a short morning prayer followed by a shat-kriya & pranayama exercises. Then there comes the morning session for the traditional Yoga Postures (Hatha-Yoga) before the breakfast. Then we have two main sessions; one philosophy and the other yoga anatomy followed by lunch at noon. Then there will be some self-study and Self-practice time after before we begin the afternoon and evening sessions of Vinyasa-Yoga Asanas followed by Relaxation  & Meditation. There will be some inspirational cultural activities, such as satsang (devotional songs), lectures on yoga related subjects, audios and video lectures. The weekly assignments will be a part of the training as that is conducive to gain in-depth knowledge of the subjects and experience through your yoga practices. During this yoga teacher training you will be provided with three yoga vegetarian meals including fruit refreshments and green tea.
We encourage the students to go sleep early about 10pm as that is conducive to the yoga training.  Here it is the typical daily schedule for 200 Hour Yoga Teacher Training in Dharamsala, India at our School Yoga Vidya Mandiram:
Typical Daily Schedule
05:00
:
Wake Up!
06:15
:
Morning Prayer
06:30
:
Shat-kriya (Six Cleansing Exercises) & Pranayama Practices
07:30
:
Yoga Asanas (Session – I)
09:00
:
Breakfast
10:00
:
Yoga Philosophy, Life-style & Yoga Ethics
11:00
:
Yoga Anatomy & Physiology Workshops
12:30
:
Lunch
13:30
:
Self-Study & Self Practice Time
15:30
:
Karma-Yoga
16:00
:
Tea Time
16:30
:
Yoga Asanas (Session – II)
18:00
:
Relaxation & Meditation
19:00
:
Dinner
20:00
:
Self-Study
21:00
:
Go to Sleep!
Note: Daily Schedule is subject to change.
Note: It is advised that you arrive at the yoga school one day before the course starts.
200 Hour Yoga Teacher Training Course in Dharamsala, India: Course Dates
This 200 Hour Yoga Teacher Training Course in Dharmashala, India is held on 2nd – 23rd of every year. Our few upcoming the 200 Hour Yoga Teacher Training Courses are on the following dates:
2

nd – 23rd June 2019

200 Hour Yoga TTC in Dharmashala, India

2

nd – 23rd August 2019

200 Hour Yoga TTC in Dharmashala, India

2

nd – 23rd June 2020

200 Hour Yoga TTC in Dharmashala, India

2

nd – 23rd July 2020

200 Hour Yoga TTC in Dharmashala, India

Venue:
Dharamkot, Dharamsala, Himachal Pradesh, Inida
Yoga TTC in Dharamsala, India - Course Fee
| Accommodation | Shared | Private |
| --- | --- | --- |
| 1 Person | US 1599 | 1900 |