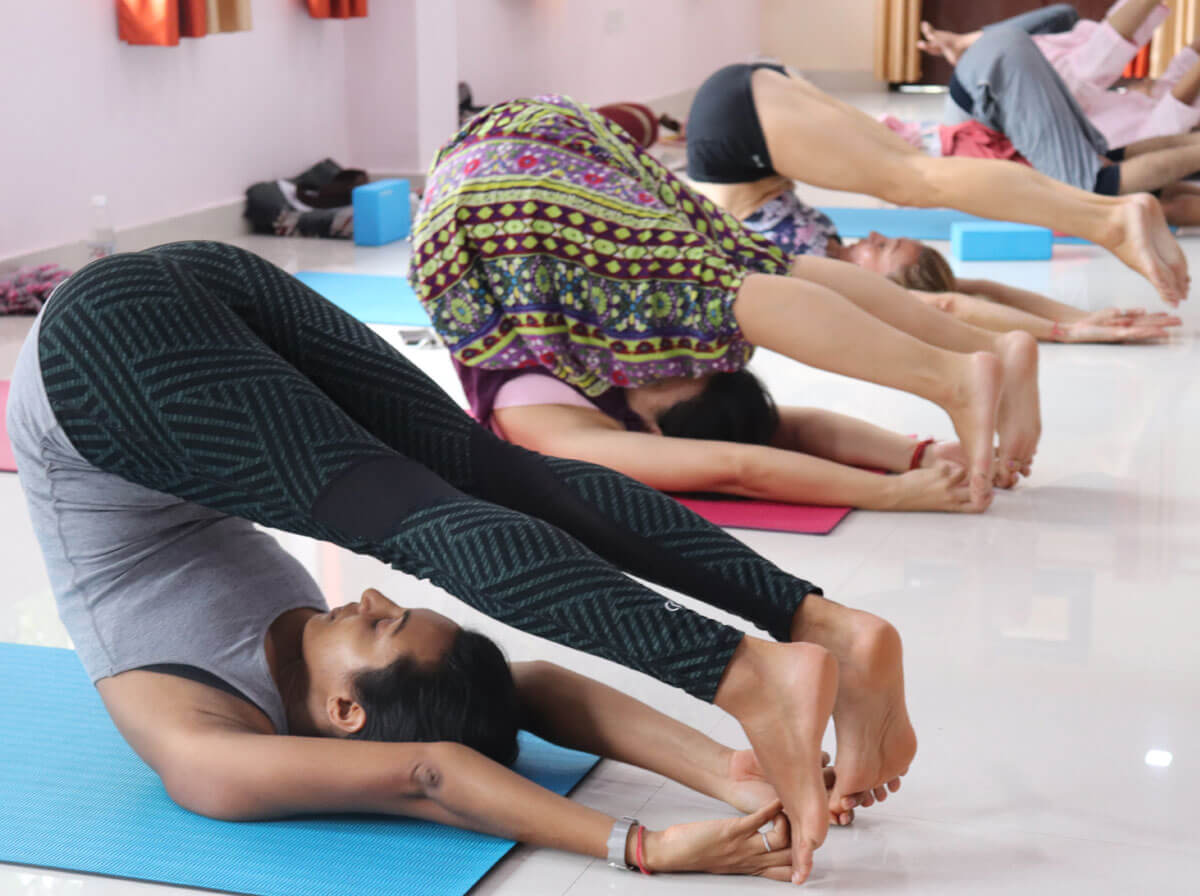 Yoga is accepted today one of the best ways to cultivate a healthy lifestyle for you. This helps you to decide and chose healthy foods, maintains physical fitness, brings mental stability as well as secures spiritual harmony. There are many people who have been practicing yoga for many years and would love to share their knowledge and experience with others who wants to begin their yogic journey. And also, if you have planned to take yoga as a profession along with your personal transformation then you may go for a yoga teacher training (Yoga TTC) first. A professional teacher training can help you in many ways;
Discovering about your body
The Yoga Teacher Training gives an exposure to new dimensions of the body. You will be guided through asana series like of Ashtanga-Yoga which has 6 series and different variations of Hatha-Yoga postures. It is important to learn from the process of doing the postures, how your body expresses to those postures. If there is any stiffness or numbness into the body that will be known to the practitioner.
Avoiding unaccepted injuries
The Yoga TTC makes you aware of the movements of the body so that when next time you perform the any activity you become aware of that movement and avoid any unaccepted injuries. The yoga training creates your newfound body awareness, and you will be able to cultivate mindfulness which will be helpful to move more skilfully. And sometimes you can even predict the strength of your body which may not be enough to do an activity.
Finding new strength of your personality
In a Yoga Teacher Training you will always be tested of your will power, ability to hold yourself in a particular yoga posture. You will find yourself feeling stronger in all levels of your personality; physical, verbal, mental, emotional and spiritual. The training opens your dormant stages of the mind which needs a gentle force to be awakened and worked with them in order to give them way to express in a positive manner and finally let them be transformed.
Establishing unique relationships
There is nothing unique like of the experience of going through a Yoga TTC and people who you meet in your training. Sometimes when you are open enough to each other helping in learning during the training you hold a special place in your heart for some people whom you never forget in your life because they are those people who are your likeminded ones. With them you can share your difficulties in a open and peaceful environment without any worries of exposing.
Increase your credibility
Yoga Alliance, USA approved course is one of the best yoga teacher training in Rishikesh. A professional certificate can add credibility to your yoga learning and teaching capabilities. Join a professional yoga learning course, and you can gain a certificate, skills and knowledge to teach yoga.
Become a better person
Everyone knows that yoga can have life-changing results. Learning under professional guidance can help you become achieve desired results.
Learning about your mind better
Yoga Teacher Training gives you an opportunity to observe your thought patterns in yoga postures, in meditation and relaxation practices, in presentation. The information you receive through the observation it will be helpful for you to tune into your mental tracts in day today life. Also, you will receive a clearer understanding of how your mind currently operating and learn about the needing information to make any changes in your life.
Conclusion
Therefore, we can say that generally an established state of awareness is the most powerful tool for the transformation in your self-transformation of life. And that awareness can be cultivated through a wholistic yoga teacher training. Learning yoga through the best yoga teacher training in Rishikesh is one of the best ways to enhance your skills and become an authentic teacher. With a professional degree, you can become a good teacher and help people learn yoga in its truest form.