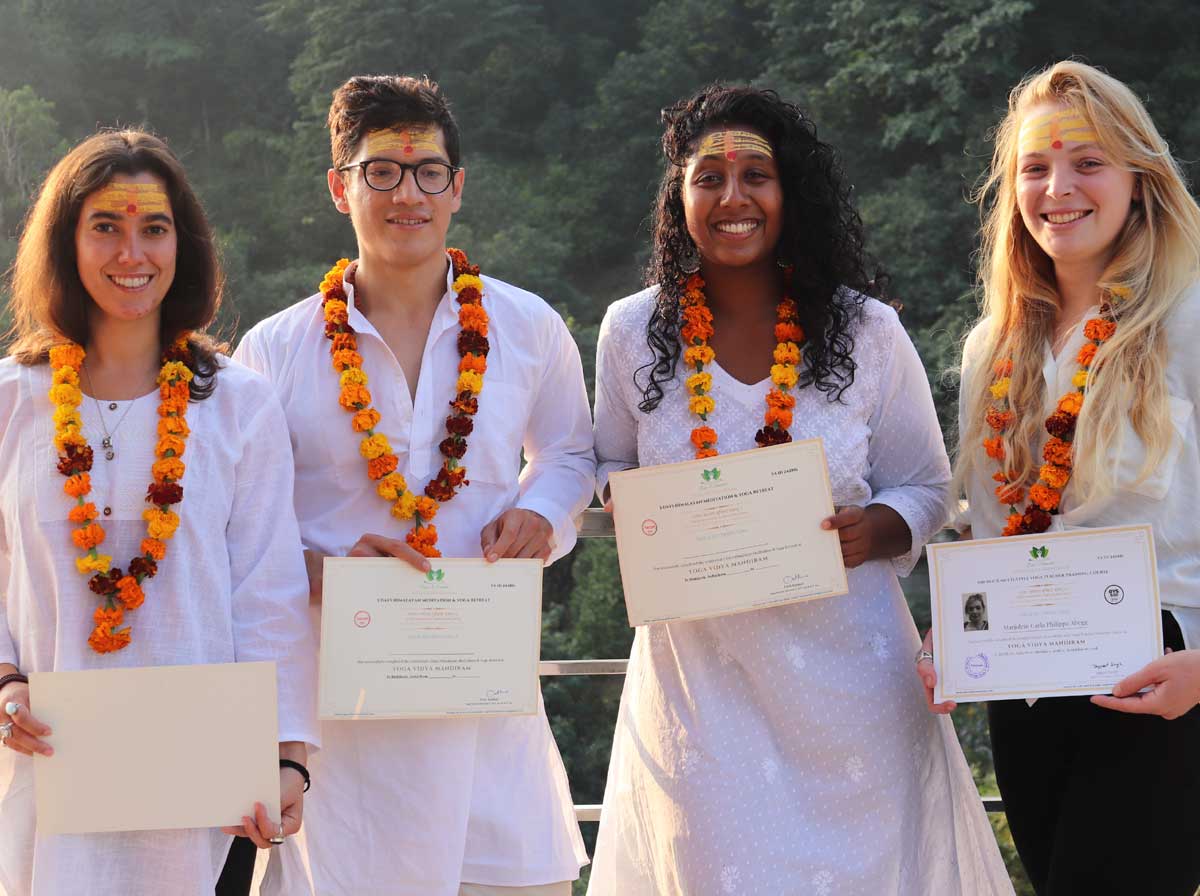 Today, it is well known fact that the yoga is a holistic form of exercise, and people throughout the world practice different forms of yoga. These forms have their own importance and give benefits in improving a person's physical, verbal and mental wellbeing. There are many forms of yoga have been introduced to the modern world by the yogis: yoga teacher training, yoga retreats, spiritual self-transformation programs, yoga courses. We need to understand how the yogic discipline help you in your life.
One of the goals of Yogic knowledge as Sage Patanjali mentioned in the Yoga-sutras is to acquire a state of self-discipline (anu-shasana). The most important and crucial requirement is self-discipline which helps one to see the positive results of yogic practices. When we think about any form of exercise, the initial thoughts that come to our mind are the time and effort required for this activity, how often we need to practice, how difficult or easy it is, and so on. However, the most important attribute required for any type exercise or activity is self-discipline.
Sage Patanjali mentions self-discipline in the very first sutra "atha yogaanushasanam" meaning now the self-discipline of yoga begins. Sage Patanjali mentions self-discipline as tapas which simply means heating up. According to yogis the tapas is not a force which is created by somebody externally, but based on one's own inclination. It is one's own willingness to practice and learn. This attitude of self-discipline can be applied to any activity in order to make it more productive at work, improving your interpersonal relationships, cultivating a healthy diet, learning a new hobby, controlling and balancing the mental states of your anger and emotions, etc. A yoga master says that self-discipline shows the commitment to the practice. Here following are some of the attributes may help you in maintaining self-discipline to practice yoga:
Cultivation of Awareness
Yoga may bring you different results including physical, verbal, mental and spiritual. It is your intention to follow that what kind of results you want from your practice. Knowing the purpose and the outcome of any your activity will help you focus better and acquire the required result. Therefore, you need to understand the reason why you want to practice a yoga practice, and what positive changes you would want to see in your physical and mental health after the stipulated duration of practice. Cultivating the Awareness and understanding of your involvements into a yoga practice will give you a clear perspective and keep you motivated in practicing yoga regularly.
Learn about yoga postures (yoga asana), and their benefits
Have a regular communication with your teacher about your pratices and concerns if any
And don't hesitate to approach to discuss with like-minded people and gain understanding about your practices
Maintaining Regularity:
It is rightly said, "there are no shortcuts to success", in order to have progress in any discipline one must accomplish it through consistent endeavour. To practice yoga regularly is conducive to achieve physical and mental disciplines and will eventually become a part of your day today routine. Thereby you will notice the positive changes in your works, habits, and lifestyle. And also you will begin to appreciate these changes and also be grateful for having rewarded yourself with a good habit for life. The following are some guidelines that can help in maintaining consistency with yoga:
Early waking up between 3am to 5am and going to sleep after 2-3 hours of dinner
Ensure at least to get 7-8 hours for your sleep
Avoid electronic gadgets like laptop, mobile phone, etc., or watching TV for a long time in the night for a good deep sleep
Have yoga practice at a fixed time and cleaned place
Working in Group:
There are chances to lose your interest in yoga practice. To avoid discontinuation and lose of interest in yoga practice make sure that you practice yoga in a group or with your friends, thus making it a group work, enjoy the activity, and acquiring the benefits.