Our Gallery
Rishikesh, India
Yoga Vidya Mandiram is located in a mountain valley surrounded by forest area.  The low mountains shield our school from the noisy and dusty streets below, giving our school a peaceful environment conducive to studies and practices.  The main road is just approximately 5 minutes' walk from school, where convenient shops, fruit stalls and organic shops are located.   Small convenient shops, laundry service and restaurants are also available just next to school if students don't feel like going outside of school.
Our school in Rishikesh centre consists of 5 moderate size buildings, all within 1-2 minutes' walk between each other in school area.  There are a total of 3 yoga halls and up to 17 rooms reserved for student accommodation in 4 different buildings.  Students may choose to take a shared twin room or a private single room during their stay.  A shared twin room has a capacity for 2 students of the same gender per room, is arranged with 2 single beds and an attached bathroom in each room.   Private rooms also have an attached bathroom in every room.  Bedsheets, pillow, towel, small set of basic toiletries, hot shower and free internet access is available in each room.   Rooms may be different in shape, size, color, decoration, furnishing, etc. even within the same building.  School reserves the right to allocate students' rooms based on room type, gender, course, room availability throughout the month, etc.  Students are not allowed to choose which room or building they want to be allocated to.
Meals served at Yoga Vidya Mandiram are strictly vegetarian with dairy but without eggs.  We can also prepare vegan and gluten-free meals with advance notice.  Students are not allowed to bring eggs or non-vegetarian food (meat, fish, egg, etc.) into the dining hall or kitchen.  It is important that students understand that most Northern Indians are vegetarian from birth and the practice is strongly built into the culture.  Therefore, please be respectful of the people and culture, and follow school discipline to support staff, who are working hard to serve everyone at school, and to keep their morale high.
Classes are held mainly indoors and outdoors classes are possible during some seasons when the weather is suitable for practices.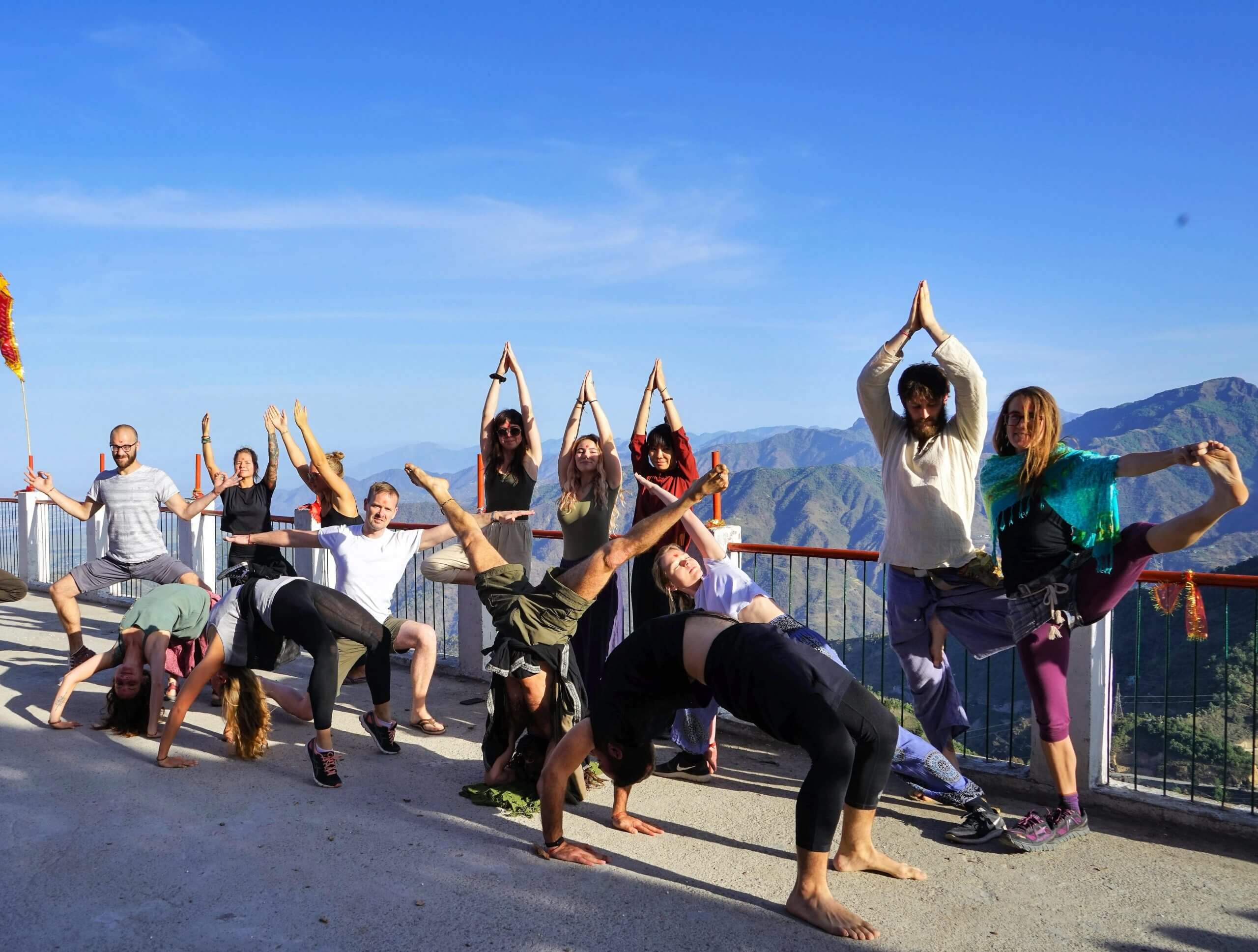 Visits to the holy cave along the gorgeous Ganga River, sacred temples on the Himalayan mountain range, waterfall and city tour in Rishikesh.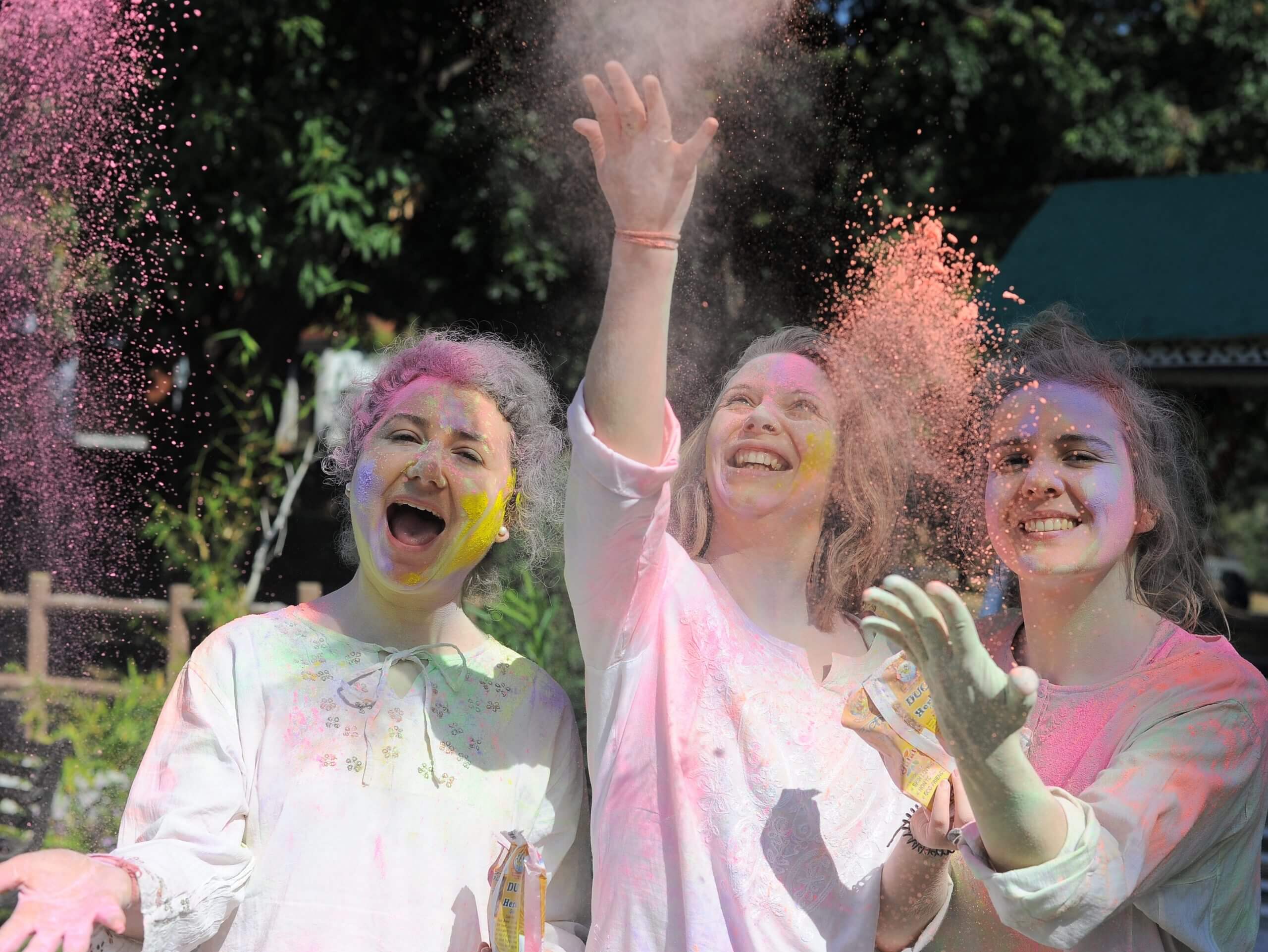 Experience the local culture by celebrating local festivals and holidays during certain months of the year with our teachers and staff.
Yoga Vidya Mandiram is located in a peaceful area surrounded by trees, low mountains and animals frequently visiting the campus.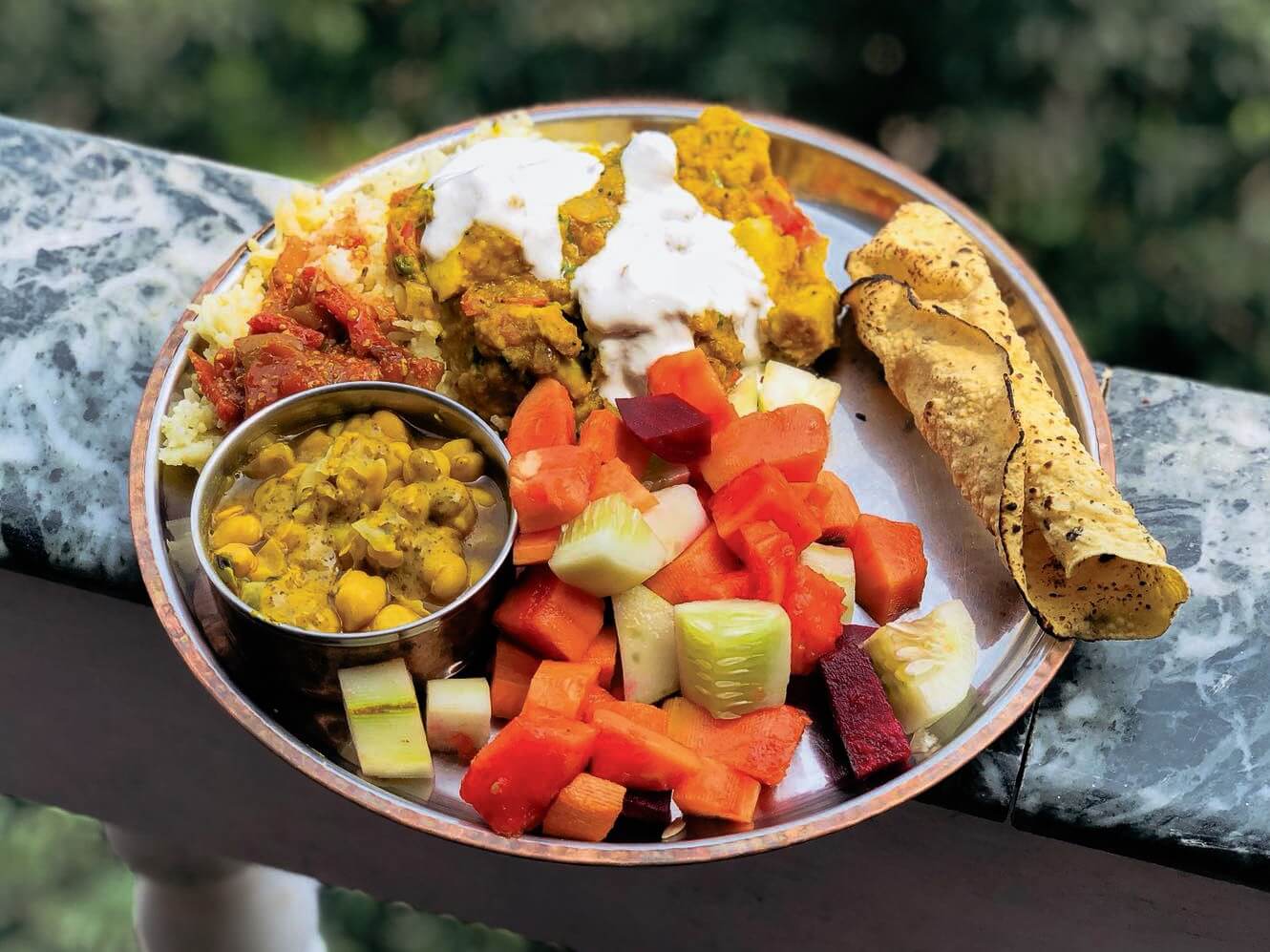 Vegetarian meals are served to all students. Vegan and gluten-free options are available on request. Eggs are strictly prohibited on campus.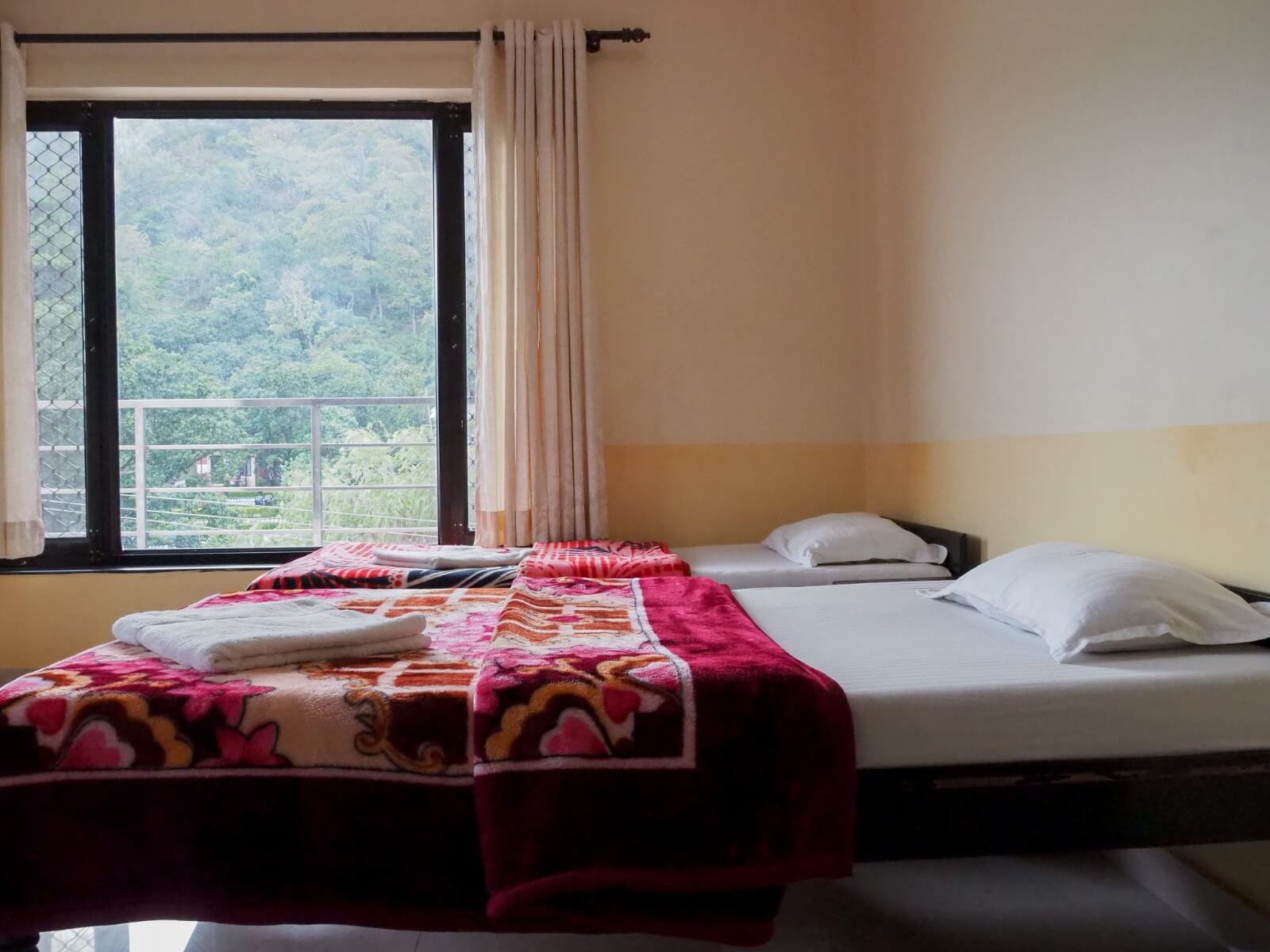 Shared Twin Rooms and Private Rooms are available at the campus. All rooms are basic and non-AC with attached bathrooms and hot shower.