WELCOME TO YOGA VIDYA MANDIRAM

International Yoga Teacher Training & Yoga Retreat Centre

Yoga Vidya Mandiram is a registered Yoga School centered in the magical Himalayan valley of Rishikesh, India. Our Yoga School is dedicated to restore, explore and impart the purest and traditional form of yogic knowledge and its science in the most holistic approach and relatable context possible for students of both Western and Eastern culture.
We aim to bring forth and maintain the yogic values to their ancient and traditional purity as taught by the yogis of the Himalayan masters. Thus, our Yoga School stands a bridge between pure and traditional form and the contemporary form of yoga and meditation studies. Our deep understanding of the true concepts of yoga and meditation and the ability to interpret it through scientific verification enables us to help people understand its core essence.
Our school promotes, irrespective of class, belief, age, gender orientation or any other individual uniqueness, true human values such as peace, kindness, love and service through the teachings of yoga and meditation. Yoga in its true sense suggests a beautiful and enriching way to connect with each other.  No matter which background you are from, WE WELCOME YOU!
Our Values
Ahimsa (Non-Violence)
Non-violence in thoughts, actions and speech is an essential part of our sadhana (spiritual practice). It is important for us to perform our daily duties, both work-related and personal, at school holding ahimsa mnbprinciples in our hearts.
Seva/Karma Yoga (Selfless Service)
We strive to practice selfless service as a part of our sadhana (spiritual practice). It is our goal to do our daily duties at school holding the principle of Seva in our hearts and performing our duties without expecting recognition or benefit from our action.
Lifelong Study & Practice
Yoga holds vast ancient wisdom that requires patience and time. Our staff and teachers, as well as students, are encouraged to continue lifelong studies and practices, aiming to achieve the ultimate goal of life through yoga.
Sadhana (Spiritual Practice)
Spiritual practice is the essence of yoga. We put our best efforts to practice sadhana in our thoughts, actions, words and emotions through the practice of ahimsa, seva and continuous yoga studies and practices.
Samadhi (Enlightenment)
Yoga holds different meaning to each person and we may hold different purpose in studying yoga. No matter the reason behind your interest, the goal of yoga is to uplift your spirits, bring your mind to a higher consciousness and ultimately reach a state of "samadhi" (enlightenment).
Equity to All
We strive to understand and provide yoga education to students on where they stand, such as in pace, education, age, gender, belief or individual needs, to the best of our capabilities to ensure each unique individual receive the most and truest form of yoga we hope to offer.
Yoga Family
All staff, teachers and students at Yoga Vidya Mandiram are viewed as a family member and we care for and look after each other as a family would. We work together with honesty, respect and understanding for each one of our members.
Harmonious Living
We believe that yoga brings harmony in life in all aspect. Walking the path of yoga should bring balance to your life - physical, mental, emotional, social, environmental, or any other aspects. It brings unity between people of various differences and uniqueness.
Yoga Alliance
Certification
(Registered Yoga School In Rishikesh)
In terms of certification, our yoga school is a Registered Yoga School (RYS) – RYS200, RYS300, RYS500 – , Registered Children Yoga School (RCYS) and a Yoga Alliance Continuing Education Provider (YACEP) under Yoga Alliance (USA). Our yoga courses are valid as Continuing Education (CE) training hours for those already registered as Registered Yoga Teacher (RYT) under Yoga Alliance.
Yoga Vidya Mandiram would like to encourage all students to take the course with a goal to improve their personal practices and not just focused on obtaining a certificate. Nevertheless, certificate is important and practical in this modern time if you hope to share your knowledge and experience of yoga. Therefore, a certificate will be handed out upon completion of your course following School Policy and Code of Conduct.


Yoga Teacher Training In Rishikesh, India
Yoga Teacher Training Courses (YTTC) is a holistic approach to studying yoga as the TTC lays out important foundation of essential yoga subjects for people who wants to understand yoga and its practices, as well as deepen their practices. It is not only designed for those who wants to become yoga teachers. Yoga TTC is most suitable for anyone who wants to delve into the study of yoga in a systematic, practical and well-rounded manner, whether or not they want to become a yoga teacher. Those who wishes to take the profession of a recognized international yoga teacher is required to take a minimum of 200 Hours Yoga TTC by Yoga Alliance.
Yoga Retreats In Rishikesh, India
Retreats are suitable for those who would like to focus slight more on a subject of interest, which is the highlight of each retreat available at our school. All courses are valid as Continuing Education (CE) training hours for those registered as RYT under Yoga Alliance (USA). Yoga Retreats are held every month throughout the year.
Gallery
Cherishable moments from our yoga courses at Yoga Vidya Mandiram in Rishikesh, India!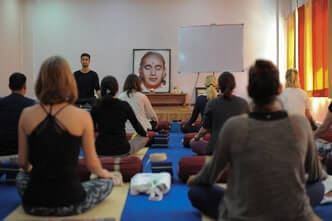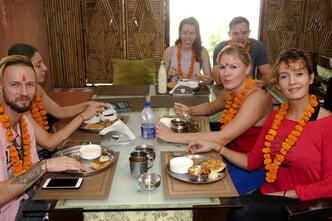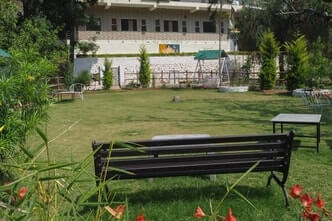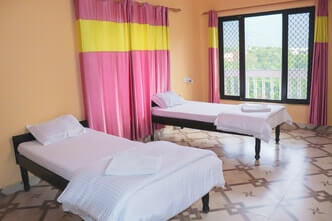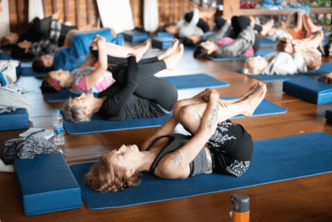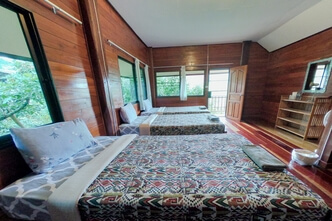 I loved the stay here for 7 days yoga and meditation retreat. Although Rishikesh could be a quite touristy city, the school is in a quiet area where I could focus on the course. The teachers are knowledgeable enough to answer to the questions, I enjoyed doing not only phisical training but also learning proper breathing techniques, philosophy behind yoga and so on… [Read More]

"Wonderful 500hr TTC" I liked everything about this school, all the staff is very spiritual, the founder was educated in a Gurukul, so they have the seeking of the higher Self. The teachers are amazing, full of love and understanding, they are always available whenever you need them. The volunteers who work at the center did everything in their power to adjust… [Read more]

I went for a 3 day retreat and left with such a deep sense of the practice that I will return to do a full course. The practice there is steeped in tradition and you feel, truly, that you are getting ancient teachings. It is passed down with such a reverent, gentle care that it immerses you – it's almost hard to describe. Just go. Food, teachers, location, all yes, yes, yes.

"Yoga Vidya Mandiram exceeded my expectations by far" The school offers an amazing yoga Programm and I didn't expect such a diverse and intense( in a good way) training. You get the chance to learn about yoga and yourself while feeling welcome and safe. You make huge progress in your practice and feel well prepared to slowly start teaching. Lalit and all the other people make sure that your stay is as pleasant… [Read more]

"Great option"

I had a wonderful experience. I enjoyed the teachers; they made themselves available to talk and discuss after classes; taught from embodied experience; treated all students with respect; were knowledgeable, passionate and experienced. The course had a strong focus on philosophy, anatomy and meditation which was perfect for me. To get the most out of the training I would consider having a regular asana practice… [Read more]

Yoga Vidya Mandiram- is a Yoga School of Great Leadership Training Discipline Experience Expertise – the courses offered are diverse and accommodate your needs.  It is an excellent school for 500hrs. I have enjoyed and lived every moment. I strongly recommend this school and course.