Student Testimonials
I loved the stay here for 7 days yoga and meditation retreat. Although Rishikesh could be a quite touristy city, the school is in a quiet area where I could focus on the course. The teachers are knowledgeable enough to answer to the questions, I enjoyed doing not only phisical training but also learning proper breathing techniques, philosophy behind yoga and so on. The schedule also worked for me, I learned a lot in a whole day but at the same time I had enough time for self-study for almost 3 hours per day. The students were from all over the world and we were quick to be connected with, the atmosphere was peaceful and friendly. You'll never feel lonely here! Also the manager Lalit who takes care of the school is absolutely fantastic being always ready to help you. The accommodation is near to school and was very cozy as well. To sum up, I recommend you to be a student in this school, hopefully for a longer period of time than me, you won't regret it 🙂
– 7 Days Yoga & Meditation Retreat
"Wonderful 500hr TTC" I liked everything about this school, all the staff is very spiritual, the founder was educated in a Gurukul, so they have the seeking of the higher Self. The teachers are amazing, full of love and understanding, they are always available whenever you need them. The volunteers who work at the center did everything in their power to adjust everyone. The accomodation was very good and the food was always abundant. The knowledge you get here is amazing, the teachings of Pranayama, philosophy, anatomy apart from the hard asana practice. The course is amazing really and a very good value for my money. It is so difficult to find something not to like here. Maybe the fact that the food can be quite unvaried. Also, sometimes a bit too spicy for my taste. Also, for people who have trouble sleeping because of noise, it can get noisy sometimes, although it is nothing compared to the city.
I went for a 3 day retreat and left with such a deep sense of the practice that I will return to do a full course. The practice there is steeped in tradition and you feel, truly, that you are getting ancient teachings. It is passed down with such a reverent, gentle care that it immerses you – it's almost hard to describe. Just go. Food, teachers, location, all yes, yes, yes.
"Yoga Vidya Mandiram exceeded my expectations by far" The school offers an amazing yoga Programm and I didn't expect such a diverse and intense( in a good way) training. You get the chance to learn about yoga and yourself while feeling welcome and safe. You make huge progress in your practice and feel well prepared to slowly start teaching. Lalit and all the other people make sure that your stay is as pleasant as possible and go above and beyond. I had to go to the hospital once and Lalit helped me clean out my wound with his own hands and two of the guys from the school drove me there and were by my side, even bought me food on our way back. I can't even put into words how giving and full of love everyone who works at the school is. I'm extremely grateful as I felt like being with family. The room is very spacious and VERY clean, the food and kitchen have restaurant quality and the campus is nicely located near the mountains but in walking distance to the tourist spots in town. Even on sundays, special events were organised for us like visiting beautiful temples or going on a rafting adventure on the Ganges. To be honest, I don't even know how it's possible to have experienced so much quality stuff and paying such little money for the course. The teachers really live what they are teaching so it's actually more sharing experience than teaching. You can ask them anything and they will have had experience with it. The training is extremely good value and I want to come back for my 300 hour course. Thank you so much. Namaste.
Magdalena Landgrebe / November 2019
"Great option" I had a wonderful experience. I enjoyed the teachers; they made themselves available to talk and discuss after classes; taught from embodied experience; treated all students with respect; were knowledgeable, passionate and experienced. The course had a strong focus on philosophy, anatomy and meditation which was perfect for me. To get the most out of the training I would consider having a regular asana practice, curiosity and a desire to deepening your personal practice. The food was very good. They planned trips to temples on our days off. Many students came with strong expectations, but it's important to keep an open mind and allow yourself to surrender to the schedule, classes, format, etc. You will gain valuable information and grow from the experience. There is always room for improvements, but I was VERY happy during my 300-Hour training. I would recommend this school. Lastly, a plus was that the school was located in a quiet area in Rishikesh, so it's peaceful at nights and mornings.
Alvin Rangel / January 2020
"One of the best experiences of my life" Everything here was absolutely phenomenal. From the second I arrived, Lalit and Nandan made sure that all my bags and room were taken care of immediately and I got a little tour of the sanctuary that I would call home for the next three weeks. They were always there to greet us with smiles and warmth throughout the day and went above and beyond to make us feel at home and help if we had any problems. I only wish my real home has as good of food as I had there! I think most of us wanted recipes and a cookbook at the end because the food was so delicious. Although the schedule was busy, there was still enough time to rest and enjoy the nice garden, do some laundry, run into town, or get additional guidance from Saurabh. His extra availability, warmth, and humor were reassuring during sometimes challenging classes and he is a fantastic teacher. In hindsight, I think I knew nearly nothing about the philosophy, anatomy, pranayma, and meditation prior to this course and I definitely left with a wealth of knowledge and a great foundation to build upon. I only wish I could have stayed longer. It was truly a paradise and I hope to return one day.
Melissa Sharp / December 2019
"AMAZING EXPERIENCE HIGHLY RECOMMEND " the locations is amazing. You get a sense of freedom straight away being in the mountains surrounded by animals. The teachers go above and beyond to help you with anything you need. Food was amazing and accommodation was fab. No words would do this place justice how peaceful and calm you feel. I have learned loads not only about yoga but about myself too.
Ashleigh Mcconnell / March 2019
"Amazing experience at Yoga Vidya Mandiram" Namaste everyone, my name is Daniel Cirilli from Italy, I've been in Yoga Vidya Mandiram since 1st of August when I'm arrived in India till 20th of September. I arrived there just thinking about my journey on 200 hours YTT but after few days I've decided to stay more and focus on 500 hours YTT. One of the most important experience I've ever had, teachers and staff are very polite and nice person. Anything you need just ask them and they will provide the best solution for your needs or anything you ask. Teachers are really prepared with so much knowledge and experience behind, are really focused on what they teach and follow what they teach. Any question or doubt they will reply and give you so much more. If you need time to talk with them, they give you time, all the time you need. Schedule of the classes prepared in a really great way, with time to study and rest between lunch and afternoon. Kitchen: food great, staff always present to help you if you need some other things. They prepare something that I don't know if I will find somewhere else. Just in love with their way to prepare food for us and food obviously. I was using to eat a lot of meat, but after 2 months there now meat is not available again in my diet (continue vegetarian diet). I like also they organize so many trip during our journey and free time, I've been visiting Water fall, temples, during the 200 hours was a special time in India where every evening they were celebrating on the Ganga River so they let us see even this. The area around here is peaceful and perfect for relaxing, study, practice asanas, meditation, Pranayama and all the practice about Yoga, everything is green around in the middle of nature, in the silence of nature, here there is everything you need. In few minutes you are in the city close to Laxman Jhula bridge. Here I've decide to stay 300 hours more so I recommend you this school 100%!! I could write a book on my 55 days there but I can tell you the best way is to go and live the place, I could share all of my experiences but you have to try and make your own experience, then you will understand my words. Sending light and love, Daniel
Daniel Cirilli / August 2019
I did my 200-hour YTT in November and I would honestly do it all over again tomorrow. I remember the first day, they asked us what we expected from the course, and everyone had different reasons for being there, but I think YVM exceeded all of them. We were a small family and YVM was our second home (and still is). Everyone there went out of their way to make sure that we felt that way, especially Lalit and Nandan. Need an ATM? They'll drive you anytime. Want a haircut? They'll take you to their favourite barber. Fancy some sweets at night? They'll happily go with you to buy some. Want a traditional Indian dress? They'll find a tailor and will help you, even if that means going to the tailors 4 times. When I say that they go out of their way, I really mean it. We could count on them 24/7 for anything and they took care of us, always with a smile on their face. Accommodation was great, the rooms were clean and they changed the sheets and towels every 3-4 days. Food was delicious and the kitchen staff is also very helpful. The school is outside of Tapovan, so you are not in the middle of the town, which we appreciated. It has a very nice garden and a peaceful atmosphere, but still a short walk from the town. There's also a little shop in the complex in case you need anything, from toiletries to chocolate bars. The classes and teachers were also great. They were open to questions and tried to solve our doubts as best as they could, especially considering that. There is a big cultural difference between India and most Western countries. Especial mention to Sandeep, the Philosophy teacher, he understood that we come from different backgrounds and didn't impose any beliefs on us, but encouraged our critical thinking. Also, he's always cheerful and his positive energy is contagious. Sukmeet taught us Pranayama, Relaxation and Meditation, and he was like a father to all of us, we laughed and learn a lot in his classes. Saurabh was out Asana teacher, both Hatha and Ashtanga. He was very patient with us, as most of us were not Ashtanga practitioners and struggled with the class. I think he did a good job as we were able to finish the first series by the end of the 3 weeks, and most of us even enjoyed it and will continue the practice. Karamjeet is very knowledgeable on anatomy and physiology, and we'll definitely go through the notes again. It was very helpful when he related anatomy to yoga asanas and pranayama, so don't be afraid to ask. I don't know the other schools in the area, but I'm very happy I chose YVM for my course. You can feel the Yogi energy and peace everywhere, and I hadn't laughed so much in a while! The whole experience was perfect and I will always carry in my heart these 3 weeks and the family we created there. Love you all!
Ines Viar / November 2019
I did a 100h course and I had an amazing time. The location is perfect, not too close to the city but close enough to walk there. The teachers and classes were excellent and I learned so many new things. I especially loved the anatomy class.The accomodation and food was also great. The staff at the school will always help you with everything. I would totally recommend it 100%.
Carolina Melo Rivera / April 2019
2018-12-2 I started my 50hours yoga course in this school, just for fun 2019-1-23 I quit my job in my country, now it's for serious fun 2019-2-2 I came back to the same school for 500 hours, to dive into yoga and make it fun for my whole life 2019-3-24 after finished my 500 hours, I decided to stay for another 7 days for yoga Nidra course before my visa got expired To the point, school got great teachers like Vivek who can deliver very detailed and personal feelings guides which is rarely found in any other asana teachers. like Sandeep ji who shows the great calmness of all yoga teachers and huge knowledge about yoga philosophy and history. like Sumit for our anatomy class, who is fun and adorable but more importantly he got years of years experience in dealing with all different patients……………maybe you can find all these great teachers in another school, but the most important thing about this school is, I thought I came here to learn yoga, but then I realized I have learnt so much more than yoga, I have learnt about Nature, people, life, myself, others in this school. Lalit Ji, he is the soul of this school. he is the delightment of my yoga journey here( well, not just me, but also other students) he has taught me about the devotion, adjustments, and detachments. About the environment, school is located in a "hidden" place where it's far away from all the noise and crowd. But you got everything in this place. you don't need to go out. you got the great garden, the puppies, the animals, the laundry, the library, the restaurants, the massages shops, the bike renting shops, the convenient stores etc…… about the food, the kitchen staff are amazing! food is delicious. my favourite moment in a day is sitting under sunshine at 9am and enjoy my breakfast with great conversation with everyone. I had never enjoyed my breakfast so much before. Because I love this school so much, I made an video for this school. If you wish to watch please feel free to contact me on my Instagram : Maximize_your_world I have recommended the same school for my other 2 friends and they both loved it here. I'm sure you will love it here. I wish you all enjoy your stay in this school where I have spent my 3 course there and where I would definitely come back again.
Max Precious / February 2019
More Yoga Teacher Training Reviews
More reviews from Instagram & Facebook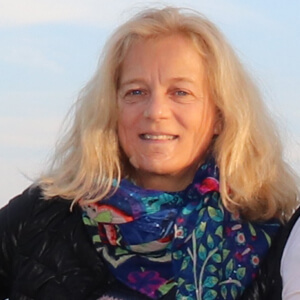 Anne Margrethe Dybevas
Noreway
50 hours Yoga Teacher Training Course
Dec, 2017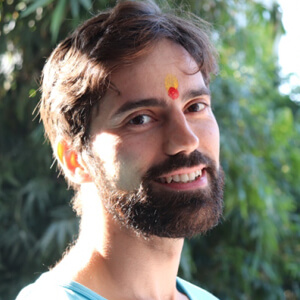 Mathew Goel Fustec
France
500 hours Yoga Teacher Training Course
Nov, 2017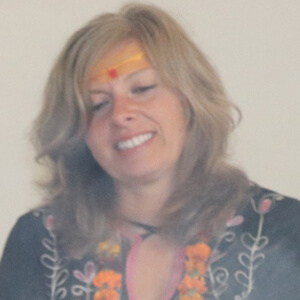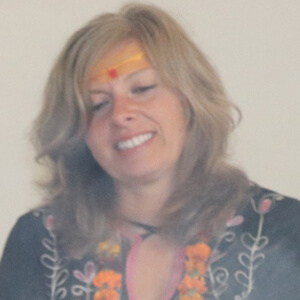 Marie-Lyse Anctil
Canada
500 hours Yoga Teacher Training Course
Nov, 2017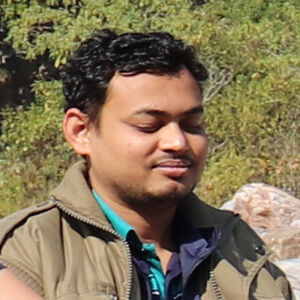 Devis Saha
India
50 hours Yoga Teacher Training Course
Jan, 2018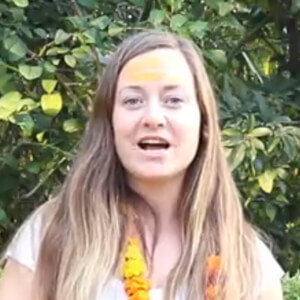 Joelle Bronsan
Canada
200 hours Yoga Teacher Training Course
Jan, 2018