Experienced & Certified Teachers
All our Yoga TTCs in Rishikesh will be taught the ancient teachings of yoga by our experienced and well-reputed team of yoga instructors, teachers, and guides. Learn from the teachers who have accomplished through yoga. Our highly qualified yoga teachers are certified and experienced in all kinds of yogic disciplines.
Affiliated Yoga Trainers at Yoga Vidya Mandiram
Yoga Vidya Mandiram is a registered Yoga School centered in the magical Himalayan valley of Rishikesh, India. These yoga and meditation courses are suitable for the learners of all levels; beginner, intermediate and advance. These Yoga TTC Courses are held under the guidance of experienced, reputed and excellent yoga and meditation guides and the team of accomplished yoga teachers who hold the Yoga Alliance credentials of ERYT 200, and ERYT 500 (experienced registered yoga trainers).
Yoga Teachers
At our Yoga Teacher Training Center in Rishikesh you will be taught the ancient teachings of yoga by our experienced and well reputed team of yoga instructors, teachers and guides. Learn from the teachers who have accomplished through yoga. They are experienced, and have a great reputation and come with Yoga Alliance credentials of ERYT 200, and ERYT 500 (experienced registered yoga trainers).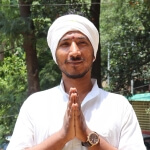 Yogacharya Sandeep Pandey was born in a traditional Brahmin Family and was sent to Gurukul at the age of 8. At the Gurukul he studied the Yajurveda and mastered all the 16 Samskaras along with Yogasana, Pranayama, Shat Kriyas etc.
He participated in many National level Yoga championship in India and won prizes. However, his quest for knowing the inner self through yoga lead him to Swami Rama Sadhaka Grama where under the direct guidance of H.H. Swami Veda Bharati, he studied and practiced the deeper and subtler aspect of Raja Yoga.
He has been teaching Yogasana Philosophy, Meditation, Pranayama and Shat Karma to various students across the globe at Swami Rama Sadhka Grama. Sandeep holds a Master's Degree in Yoga and Indian Philosophy from Uttarakhand Sanskrit University. He is a guest teacher at the Banaras Hindu University and he teaches at the International Yoga festival.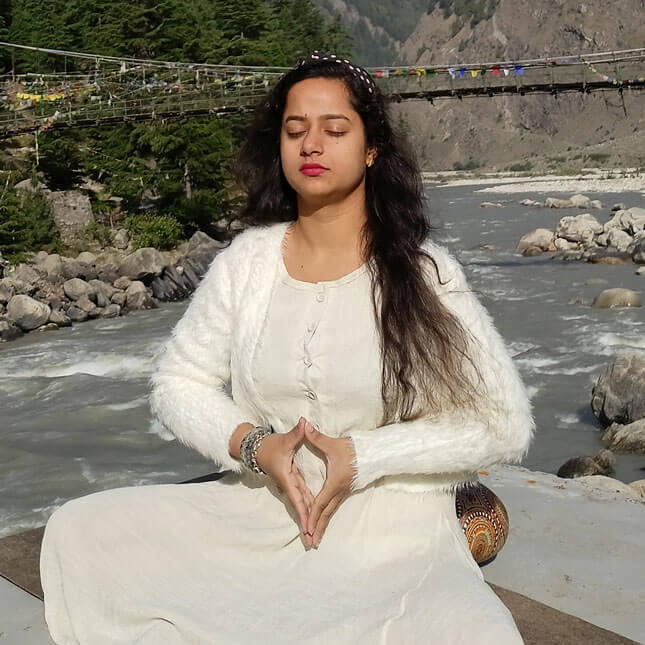 Harshika Sharma ji is a qualified experienced yoga anatomy and physiology instructor at Yoga Vidya Mandiram.  From a young age, she always had strong interests and love for sports and yoga, participating in many sports and yoga events throughout her secondary school.  Continuing her yoga practices through her bachelor years (BBA), Harshika ji always felt a sense of peacefulness and concentration as a result of her consistent and continuous yoga practices.
Eventually, Harshika ji decided to walk the yogic path and completed her M.A. in Yoga at Lakshmibai National Institute of Physical Education, Gwalior.  Her love for science has brought her interest to develop towards Yoga Anatomy and Physiology and Yoga Therapy and Wellness.  She has participated in many national conferences, wellness seminars, as well as participated in district and state yoga championships.  After completing her M.A. degree, Harshika ji continued her studies to complete her yoga teacher training under the Yoga Alliance standards and also completing her yoga therapy training in Bangalore.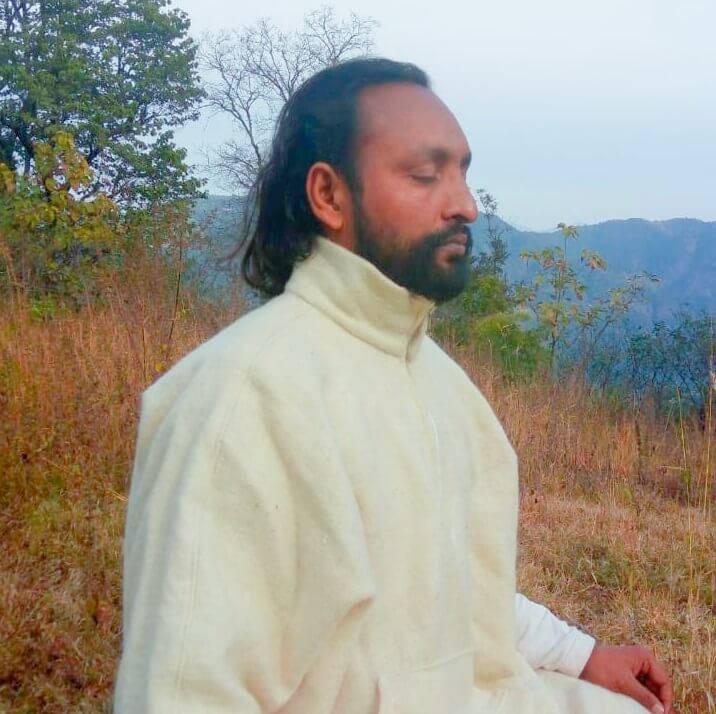 Sadhak Sukhmit ji has been a disciple of His Holiness Swami Veda Bharati for since 2006 and have since practiced his sadhana on a daily basis until today. However, before he became Swami Veda ji's disciple, he was already familiar with spiritual practices. Sadhak Sukhmit ji was born into a Sikh family in Punjab, one of the state of Bharat (India). From his childhood, he has been following meditation practices as passed down within his family and as taught within the spiritual traditions of Sikhism. As he moved into adulthood and completed his education, he had the opportunity to join the center reserve police force to serve his nation.
He did his duty for five years when a calling for a spiritual journey for an inner quest urged him to resign and guided him to Rishikesh, the foothills of the Himalayas. It was there that he met Swami Veda Bharati ji and became initiated into the Himalayan Tradition of Yoga and Meditation. He spent years as a sadhaka studying the yoga practices, mainly meditation, and yoga texts including Yoga Sutra, Bhagavad Gita and Vedant Darshan, and serving the ashram through teaching and various ashram duties as part of his sadhana (spiritual practice). He is eternally grateful for his master and the unbroken lineage wisdom that he has received. He has been sharing his yogic wisdom and practices for over ten years.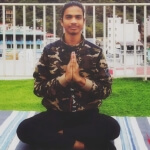 Saurabh developed a keen interest in yoga since childhood.  He was born and educated in Rishikesh, the world's capital of yoga, and began has yoga journey in the holy city of Rishikesh.  He is an experienced teacher of Hatha Yoga and Ashtanga Vinyasa Yoga for the past 3 years and is in pursuit of his master's degree in Yoga, as well as continuously undergoing self-practices and self-studies of yoga.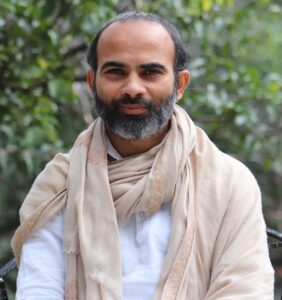 Acharya Chandramani was born in a traditional spiritual family.  From his early age, he was naturally inclined and interested in following the traditional spiritual practices of the Vedas. At 8 years of age, he became a serious practitioner of the yogic principles of Swetambara Jaina tradition. Later he was initiated into the Vedic Sanskrit tradition by Swami Vivekananda at the age of 10 in Prabhat Ashram, UP, India.
Acharyaji was fully dedicated to the teachings and daily discipline of the traditional Sanskrit gurukulam from childhood to adulthood.  Later in 2004, he was initiated by Swami Veda into a meditative lineage of yoga and meditation as passed down by Swami Rama of the Himalayas at Swami Rama Sadhaka Grama, Rishikesh India. In his pursuit of academic education, he acquired a bachelor and master degrees in Sanskrit Literature and PhD in a well-known Yoga & Vedanta scripture known as Yoga-Vashishtha from Uttarakhand Sanskrit University. Acharyaji also holds 500 E-RYT and RCYT & YACEP from Yoga Alliance USA.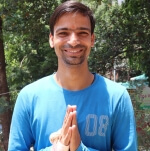 Subhash Petwal is our asana yoga instructor who is experienced teaching internationally and locally in the styles of Ashtanga Vinyasa Yoga and Hatha Yoga. He has undergone his training in Mysore and Kaivalyadhama Lonavala and has been undergoing continuous practices for several extended years at Kishore Yoga Kendra Bangalore. Subhash is passionate about sharing his knowledge of Hatha and Ashtanga yoga and takes great care in laying out a strong foundation for his students to further their practices.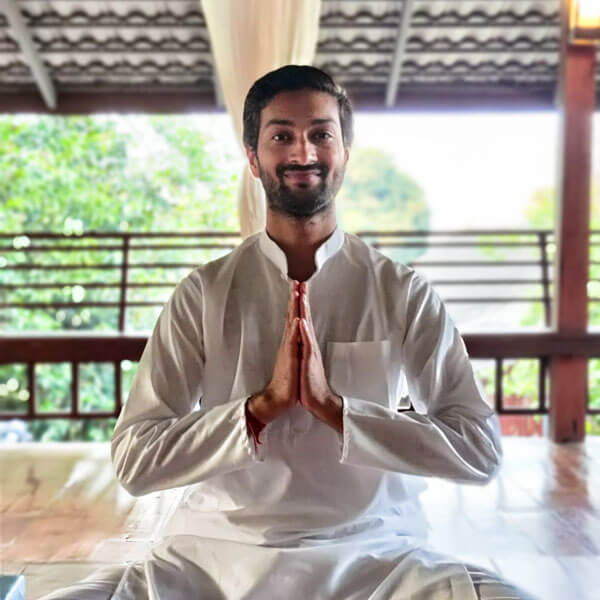 Piyush Saxena has been practicing yoga and spiritual practices and has in-depth knowledge and experience of yoga anatomy and yoga philosophy. He also owes this to his yoga practice and the blessings of all the Masters he learnt from.
He started his journey in his early age in a spiritual environment. However, his quest for knowing the inner self through yoga lead him to Swami Rama Sadhaka Grama where he studied and practiced the deeper and subtler aspect of Raja Yoga. He also holds an RYT 200 from Yoga Alliance USA.
Piyushji likes to go with an integrated approach to emphasize, assist & motivate friends towards a healthy lifestyle by focusing on the traditional aspects of Yoga which includes in-depth yoga anatomy, asanas with breath co-ordination in a meditative frame of mind. He focuses on pranayama, strength, flexibility & relaxation and imparts understandings from the ancient Indian texts & personal experiences.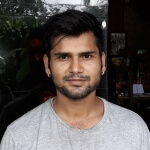 In Manish's eyes, Yoga is the gateway to learning and understanding your true self, seeing beyond the physical, and discovering the subtleties of your authentic character. He believes that the beauty of yoga for him is that it always gives satisfaction and joy, in every form. On his unique path, he has developed qualities allowing him to enjoy each moment within society, and these qualities he carries with him into his teaching. Manish feels that to practice yoga is to practice conscious living, and this is a view he integrates into his classes.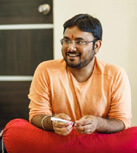 Dr. Sumit is an expert in the field of Physical Therapy and posture imbalance and sedentary life disorders. He did his Masters of Physical Therapy in Musculoskeletal Disorders in Orthopedic Branch and diploma in Sports Medicine from West Bengal. He is also a certified Pilates trainer from the Indian Academy of Fitness Training Mangalore. His simple and contemporary style of delivering deep and practical knowledge of Anatomy and Physiology endears him to his students. He has taught a few hundred students from more than 35 countries and he mainly focuses on the therapeutic aspects of yoga.
How the different postural imbalances or spinal disorders can be corrected. Since childhood, he is leaving around the Himalayas in Bali. He has a good knowledge of Ayurveda and good hands-on pain relief techniques and also conducted different workshops on yoga functional anatomy, massage therapy, soft tissue release, myofascial release, and pain relief techniques. He is a lead teacher in the academy of manual medicine.
At present, he is working as a Head of Department at Nirmal Ashram Hospital Bali and Chief Physiotherapist at Shiva Cricket Academy Bali. He did his Certificate in Manual Therapy from Capri Institute New Delhi under the guidance of Dr. Deepak Kumar the only Accredited Mulligan Therapy Teacher in INDIA.  He has tremendous experience in orthopedics surgeries rehabilitation program. He dealt more than 500 cases of orthopedic disorders and postural disorders.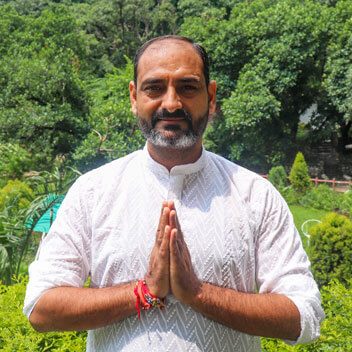 Yogacharya Mohan Sharma (Monu) is a qualified and experienced Shat-kriya and Pranayama (Breathing Practices) instructor at Yoga Vidya Mandiram. He was born in the spiritual family in Saharanpur, UP. He began his yoga journey in the lap of Himalayan yogis in Rishikesh, India where he was initiated into the path of Yoga and Meditation. In his academic education of yoga, he holds his RYT 500 from Yoga Alliance, USA. He brings sincere love for students in his classes he holds. He sees yoga a way of inspiring lives and a meaning of discovering one's self. He keeps looking for new opportunities to enhance his knowledge.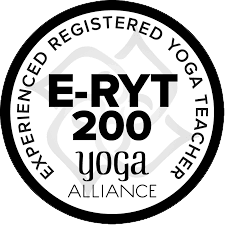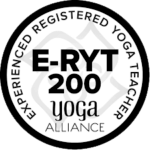 E-RYT 200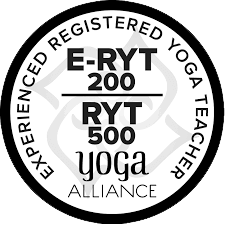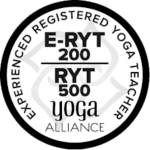 E-RYT 200, RYT 500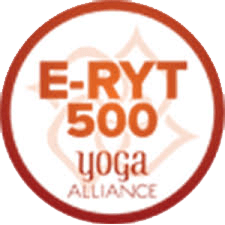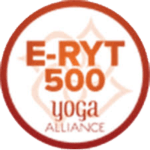 E-RYT 500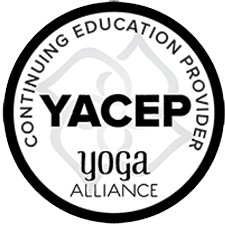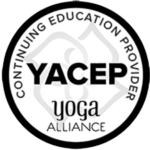 YACEP