Experienced & Certified Gurus & Teachers
All our Yoga TTCs in Rishikesh you will be taught the ancient teachings of yoga by our experienced and well reputed team of yoga instructors, teachers and guides. Learn from the teachers who have accomplished through yoga. Our highly qualified yoga teachers are certified and experienced in all kinds of yogic disciplines.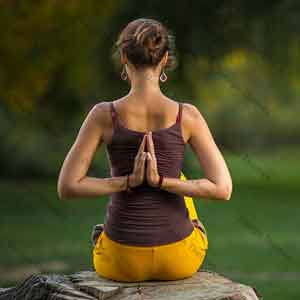 Hatha-Yoga/Ashtanga Yoga
We have expert teachers and brilliant guides in the styles of yoga postures mainly in Hatha-Yoga and Ashtanga-Yoga.
Yoga Anatomy/Physiology
In training yoga postures (asanas) of any styles we provide an expert training in Yoga Anatomy and Physiology.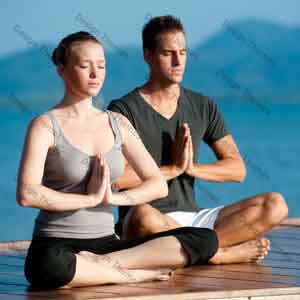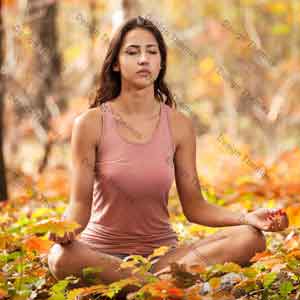 Pranayama/Meditation/Yoga Nidra
We provide and expert and tested training into breathing awareness leading to Meditation & Yoga Nidra (yogic sleep).
Yoga/Vedanta/Tantra Philosophy
In theory we provide experienced learning of Yoga, Vedanta & Tantra to our Yoga and Tantra students at the center.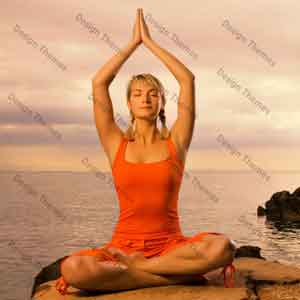 Everybody claims to be the best in the field of yoga. We provide experienced qualified yoga teachers and reputed gurus in their respective fields. Learning in their presence the students feel perfection. We draw the all over teachings from the real people having authorities in their subjects. The school is committed to maintain the quality of teaching at its best. We also assist people for their lifelong goal.
As professional teachers, we are committed about the ethics of yoga learning and education. There are many yoga teachers out there who give the yoga society a bad name just by selling yoga and no care of the yoga students. We at our school wish to provide you the opportunity to work with some truly great yoga teachers and guides, who can add ethical values to your life and career as you seek to improve.
Yoga Vidya Mandiram feels proud in doing things as a loving action as teacher at our school have a solid reputation for quality, honesty and success in their respective fields of yoga. We utilize the expertise of the best yoga teachers in Rishikesh who will be helpful completely in your professional yogi life. We want to work with you, and we look forward to you telling us how we can help to become a professional yogi.
Yoga Teachers
At our Yoga Teacher Training Center in Rishikesh you will be taught the ancient teachings of yoga by our experienced and well reputed team of yoga instructors, teachers and guides. Learn from the teachers who have accomplished through yoga. They are experienced, and have a great reputation and come with Yoga Alliance credentials of ERYT 200, and ERYT 500 (experienced registered yoga trainers).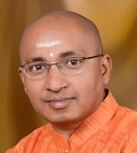 Swami Omkarananda
Yoga Philosophy & Spirituality
Swami Omkarananda grew up around the great lady saint of India, Ma Anandamayi He studied and lived with six enlightened Masters Swami Dayananda Saraswati, Swami Veda Bharati, Swami Chidananda Saraswati, Dalai Lama, Lung Chu, and the Master of Masters Kalyan Babaji of Himalayas.
Swamiji has multifaceted experience in the field of metaphysics, parapsychology, and mind-matter interaction like psychokinesis and psychic healing, as well as profound knowledge in Vedanta, Sanskrit, holistic lifestyle and yoga. By Dalai Lama's reference, he visited a Tibetan monastery, where he decided to leave his secular job permanently in order to stay and study with the great Tibetan Master – Lung Chu. Devoting himself to spirituality fully, Swamiji started living with the great enlightened Himalayan Masters. On his spiritual path, he was initiated into the highest secrets of meditation, karmic purification, pranic healing and the art of dying consciously.
With the blessings and permission of his Master, Kalyan Babaji, Swami Omkarananda now travels throughout the world as a peace messenger to teach and inspire thousands of seekers around the globe. His remarkable intuition and transcendental aptitude in raising one's consciousness, coupled with personal warmth and charisma, leaves a permanent impact on our awakening and growth.
Academically, Swami Omkarananda holds a degree in Electronic Engineering, along with five Masters Degrees and a PHD in Metaphysics. His professional experience ranges from the field of nuclear science in India to heading a yoga school in China, teaching at the department of consciousness of a Vedic health center in Switzerland, and doing research at the Theosophy Society in Japan. A seeker of truth with an engineering background, Swamiji correlates science with ancient wisdom to create and inspire applied spirituality and transformation in our everyday lives.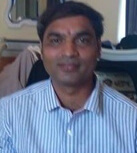 Dr. Harsha Agrawal (B.A.M.S.)
Ayurveda & Lifestyle
Dr. Harsh comes from a family of Doctors, whose Grand Father was a very famous Ayurvedacharya during 1970. …He carries a rich experience of over 10 years in the field of chronic disorders and their treatment through Ayurveda stream. He has been a pioneer in Rishikesh Medical fraternity and more than 20,000 patients from India and abroad have already benefited with the help of his varied expertise and rich experience. Dr. Harsh has been an a very active participant of multiple medico-social initiatives e.g. Social Welfare Camps, International Ayurvedic Exhibitions, Health Fairs, Seminars, Symposiums and other activities of Shanti Kunj, Clinical Research for Ayurveda wing. He has also been a calming influence and great helping hand in the face of various natural disasters by being an active member of the Disaster Management Team for catastrophes like Gujarat Earthquake, Cloud Burst in Sri Nagar etc.
According to his philosophy and vision statement of Vardan Ayurveda Nilayam (VAN) – "It is not the pathy (Stream of Medicine System), which a doctor or healer adopts, But the feeling of empathy, which connects him with his patients and cures them finally. Education B.A.M.S (bachelor of ayurvedic medicine and surgery) five and half year degree course from Gurukul Ayurveda college Hardwar Uttrakhand India affiliated to Kanpur university completed in 2003.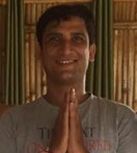 Ravinder Singh Padiyar
Ashtanga Vinyasa & Alignment
Ravinder Singh Padiyar is a highly qualified and experienced instructor of Astanga-Vinyasa. He is regarded as one of the very inspiring Vinyasa teachers in Rishikesh He holds his academic education from different prestigious yoga institutes and Universities in India including his Astanga Vinyasa education from Mysore (Karnataka), and MA in yoga from Jaina Vishva Bharati, Rajasthan. He is also specialized in teaching physical, breathing and mental training techniques to students of different sex and age from diverse cultural backgrounds. He utilizes strong skills in communication to establish individual needs and to prepare and deliver appropriate training and therapy plans accordingly. He also took 1st place in the state Yoga Championship in Nov 2009, hosted by the Indian Yoga Federation.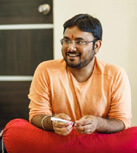 Dr. Sumit Sharma
Yoga Anatomy & Physiology
Dr. Sumit is expert in the field of Physical Therapy and posture imbalance and sedentary life disorders. He did his Masters of Physical Therapy in Musculoskeletal Disorders in Orthopedic Branch and diploma in Sports Medicine from West Bengal. He is also a certified Pilate's trainer from Indian Academy of Fitness Training Mangalore. His simple and contemporary style of delivering deep and practical knowledge of Anatomy and Physiology endear him to his students. He has taught few hundred students from more than 35 countries and he mainly focus on the therapeutic aspects of yoga.
How the different postural imbalance or spinal disorders can be corrected. Since childhood he is leaving around the himlayas in Bali. He has a good knowledge of Ayurveda and good hands on pain relief techniques and also conducted different workshops on yoga functional anatomy, massage therapy, soft tissue release, myofascial release and pain relief techniques. He is a lead teacher in academy of manual medicine.
At present He is working as a Head of Department at Nirmal Ashram Hospital Bali and Chief Physiotherapist at Shiva Cricket Academy Bali. He did his Certificate in Manual Therapy from Capri Institute New Delhi under the guidance of Dr. Deepak Kumar the only Accredited Mulligan Therapy Teacher in INDIA.
He has tremendous experience orthopedics surgeries rehabilitation program. He dealt more than 500 cases of orthopedic disorders and postural disorders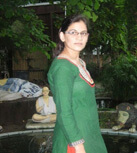 Priya Pooja
Yoga Anatomy and Physiology
Priya Poojaji is a qualified experienced yoga anatomy and physiology instructor at Yoga Vidya Mandiram. She was born in the spiritual family of Swami Rama of the Himalayas. She began her yoga journey in the lap of the Himalayan yogis since her early age. Her spiritual master, Swami Veda Bharatiji initiated her into the path of Yoga and Meditation when she was 15 years old. Since then she has been untiredly dedicated herself to the learning of yogic knowledge and it's different sciences, yoga anatomy and physiology.
She holds her E-RYT 200 and 500 RYT from Yoga Alliance, USA. In her academic background she holds a degree of BSc from PJ College and MA in Psychology from IGNOU. Her message stands firm for the yoga students and teacher, "Yoga is a science to balance social, physical, mental and finally spiritual health."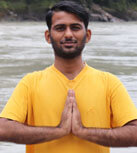 Yogacharya Lalit
Yoga TTC Manager
Yogacharya Lalitji is a qualified experienced Hatha-Yoga and Pranayama instructor at Yoga Vidya Mandiram. He was born in the spiritual family in the city Yamuna Nagar, Haryana. He began his yoga journey in the lap of the Himalayan yogi Swami Veda Bharatiji who initiated him into the path of Yoga and Meditation. In his academic education, he holds his E-RYT 200 and 500 RYT from Yoga Alliance, USA.
He brings sincere love for students in his classes he holds. He sees yoga a way of inspiring lives and a meaning of discovering one's self. He keeps looking for new opportunities to enhance his knowledge. Presently he is a full-time member and serving as a TTC Manager at Yoga Vidya Mandiram, Rishikesh, India.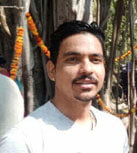 Prashant Jakhmola
Traditional Hatha & Ashtanga Vinyasa
Prashant Jakhmola was born in brahmin family in Rishikesh. He started his yoga journey at early age in Sivananda yoga school. Growing up in the yogic place Rishikesh helped him to digest this yogic knowledge. After practicing in Sivananda yoga tradition Prashant ji studied Iyengar yoga with one of the BKS Iyengar (Guru ji) disciple in Rishikesh. With this inspiring knowledge he was pulled towards yoga and went to Bihar School of Yoga (the first yoga university in India), where he did a yoga teacher training and yoga therapy course.
After staying in the ashram he came back to Rishikesh to finish his academic study by graduation in biology and master degree in yoga science. "By combination of biology, yoga and my self-practice of asana I got understanding of alignment in asana which I share with my students." Prashant ji is teaching traditional Hatha Yoga, its philosophy and holistic approach, which covers not only asana, but also breathing techniques and meditation part. He has also traveled with his special traditional yoga programs and 200hr, 300hr, 500hr Yoga Teacher Training courses to different countries such as Nepal, Russia, Indonesia and many places of India.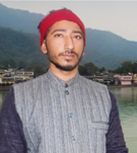 Yogacharya Sandeep Pandey
Yogasana, Pranayama, Shat Kriyas
Yogacharya Sandeep Pandey was born in a traditional Brahamna Family and was sent to Gurukul at the age of 8. At the Gurukul he studied the Yajurveda and mastered all the 16 Samskaras along with Yogasana, Pranayama, Shat Kriyas etc.
He participated in many National level Yoga championship in India and won prizes. However, his quest for knowing the inner self through yoga lead him to Swami Rama Sadhaka Grama where under the direct guidance of H.H. Swami Veda Bharati, he studied and practiced the deeper and subtler aspect of Raja Yoga.
He has been teaching Yogasana Philosophy, Meditation, Pranayama and Shat Karma to various students across the globe at Swami Rama Sadhka Grama. Sandeep holds a Master's Degree in Yoga and Indian Philosophy from Uttarakhand Sanskrit University. He is a guest teacher at the Banaras Hindu University and he teaches at the International Yoga festival.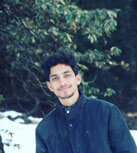 Vivek Kalura
Yogasana, Pranayama, Shat Kriyas
I born in Rishikesh ! Which is situated in himalayas ! I started yoga when I was 13 year old ! I went to saraswati Vidya Mandir where I started Hatha yoga ! As I grow old.
I thought I should keep practicing yoga for my health .. so I start practicing of astanga vinyasa yoga ! Where I start to feel and learn how to keep patience ! And how we can take care of body ! So I got interest about human body and disease ..about vinayasa flow ! Astanga yoga ! Hatha yoga ! Iyengar as well !  I have finished my bachelor degree in science  from hnb university ! Now I'm pursuing master of yoga !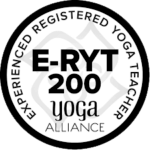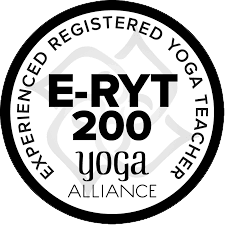 E-RYT 200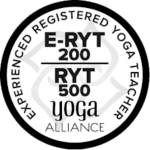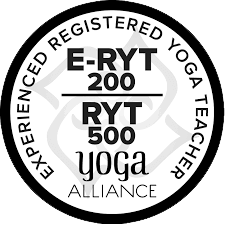 E-RYT 200, RYT 500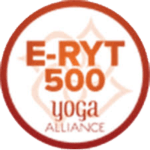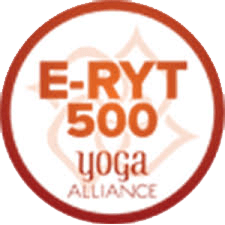 E-RYT 500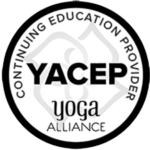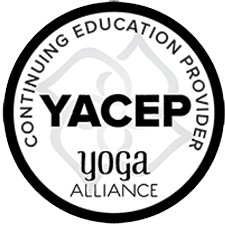 YACEP
Affiliated Yoga Trainers at Yoga Vidya Mandiram
Yoga Vidya Mandiram is a registered Yoga School centered in the magical Himalayan valley of Rishikesh, India. These yoga and meditation courses are suitable for the learners of all levels; beginner, intermediate and advance. These Yoga TTC Courses are held under the guidance of experienced, reputed and excellent yoga and meditation guides and the team of accomplished yoga teachers who hold the Yoga Alliance credentials of ERYT 200, and ERYT 500 (experienced registered yoga trainers).