About Yoga Alliance & Certification
Yoga Vidya Mandiram would like to encourage all students to take the course with a goal to improve their personal practices and not just focused on obtaining a certificate. Yoga has many meanings to different people and each one of us study the arts of yoga with various purposes. No matter the reason behind your interest, the goal of yoga is to uplift your spirits, bring your mind to a higher consciousness and ultimately reach a state of "samadhi" (enlightenment).
Nevertheless, certificate is important and practical in this modern time if you hope to share your knowledge and experience of yoga. Therefore, a certificate will be handed out upon completion of your course following School Policy and Code of Conduct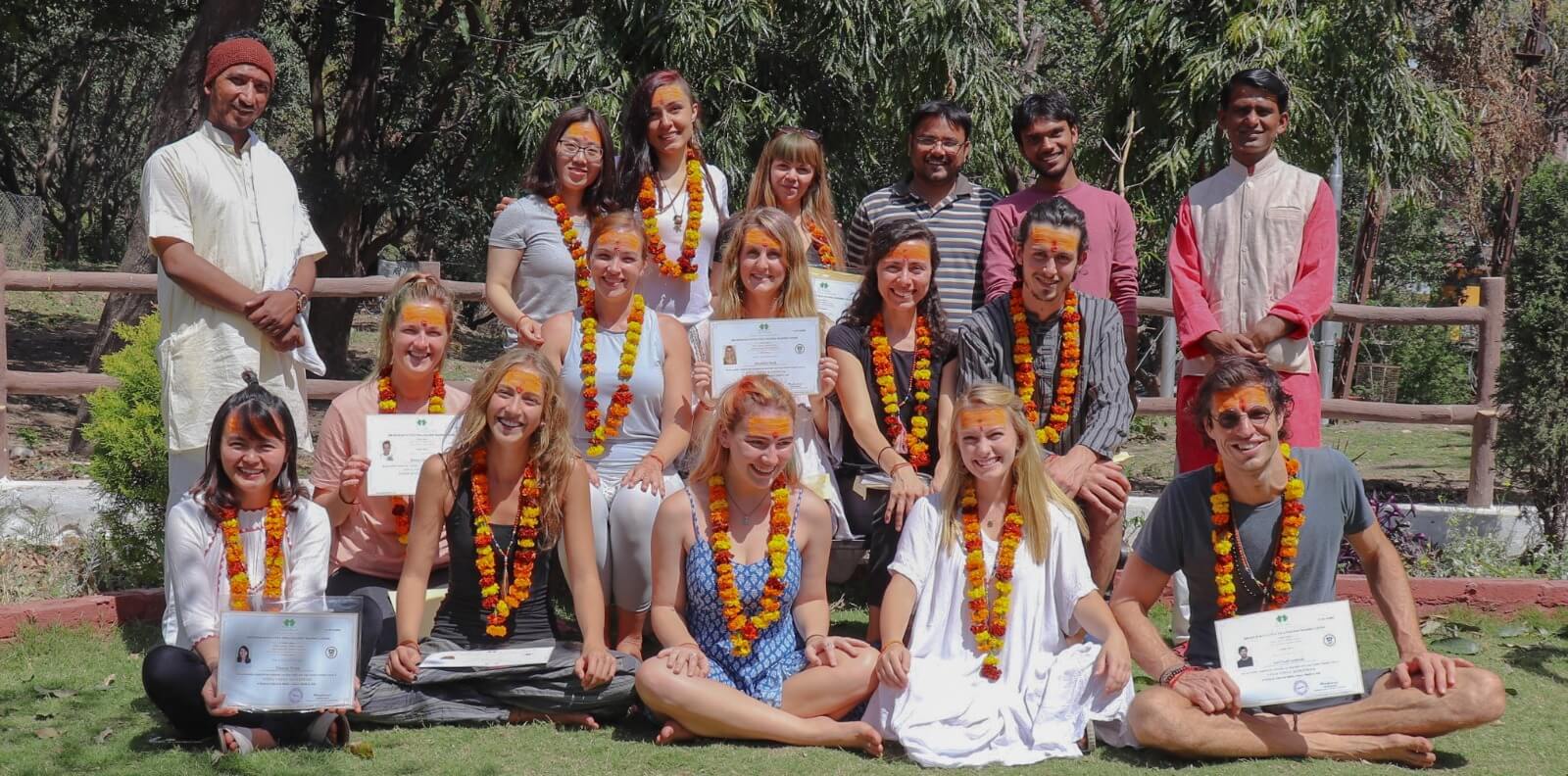 What is Yoga Alliance (YA)?
Yoga Alliance (USA), referred to simply as "Yoga Alliance" and abbreviated as "YA", is the first and largest nonprofit association representing the yoga community in the world with a mission to promote and support the integrity and diversity of the teaching of yoga.
Many other countries have since established similar Yoga Alliances organization, independent and not affiliated with the Yoga Alliance in USA, based in their own country but with the same name. Examples are Yoga Alliance Europe, Yoga Alliance China, Yoga Alliance International, etc.
What does Yoga Alliance do?
Yoga Alliance maintains the standards for yoga schools and yoga teachers to ensure quality and safety of yoga practices around the world.
1. Registered Yoga Schools (RYS) under Yoga Alliance: All curriculums of 200 hours, 300 hours and 500 hours Yoga Teacher Trainings is submitted, assessed and approved by Yoga Alliance. Curriculums follow requirements maintained by YA to ensure quality of training.
2. Registered Yoga Teachers (RYT) under Yoga Alliance: Teachers must meet training requirements by completing trainings from a yoga school registered (RYS) with Yoga Alliance, plus complete any teaching hours (if any), before being eligible to become a Registered Yoga Teacher (RYT). This ensure that yoga teachers, not only complete a certain hours of structured training, but ensures that the training offered by a yoga school with approved standard and that the teacher has required teaching experience before registering as a yoga teacher.
Therefore, the standards maintained by Yoga Alliance offer yoga students confidence and trust in yoga schools and yoga teachers they are learning from.
Our School Credentials
In terms of certification, our yoga school is a Registered Yoga School (RYS) – RYS200, RYS300, RYS500 – , Registered Children Yoga School (RCYS) and a Yoga Alliance Continuing Education Provider (YACEP) under Yoga Alliance (USA). Our yoga courses are valid as Continuing Education (CE) training hours for those already registered as Registered Yoga Teacher (RYT) under Yoga Alliance.