Yoga Teacher Training at Yoga Vidya Mandiram
Since the ancient times, Thailand has been closely linked to India, mainly in culture and in spirituality.  Even the foothills of the great Himalayan mountain range of India begins from, or some would say ends at, the highlands of Chiangmai, Thailand. Beyond the boundaries of religions and cultures, there is much ancient wisdom we both share. Our intensive Yoga Teacher Training programs in Chiangmai, Thailand is dedicated to many students who desire to step into the path of yoga and meditation but are still caught up in the midst of the modern lifestyle that allows only so much time one can take off from the fast-moving pace of life. Our teachers have been brought up and spent their lives in traditional ashram and gurukulams with yoga and meditation as their sole purpose of life. In this special occasion, they are traveling to Thailand with pure intention of transmitting authentic knowledge of yoga and meditation from the ancient Vedic scriptures and experiential knowledge from years of practice. Our school has priced the course only enough to cover expenses required to hold this program, with minimal to no profit beyond necessary expenses to make this happen.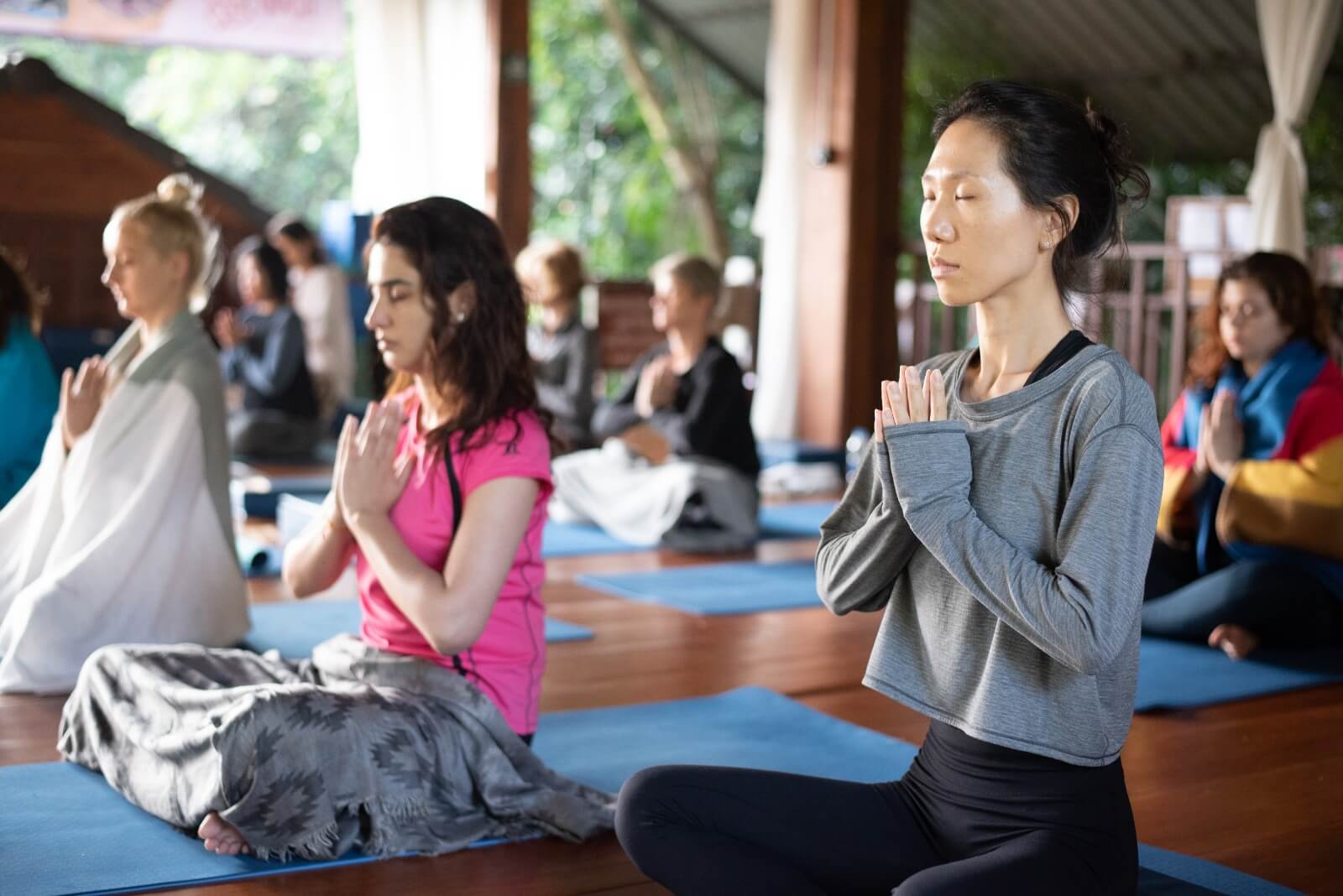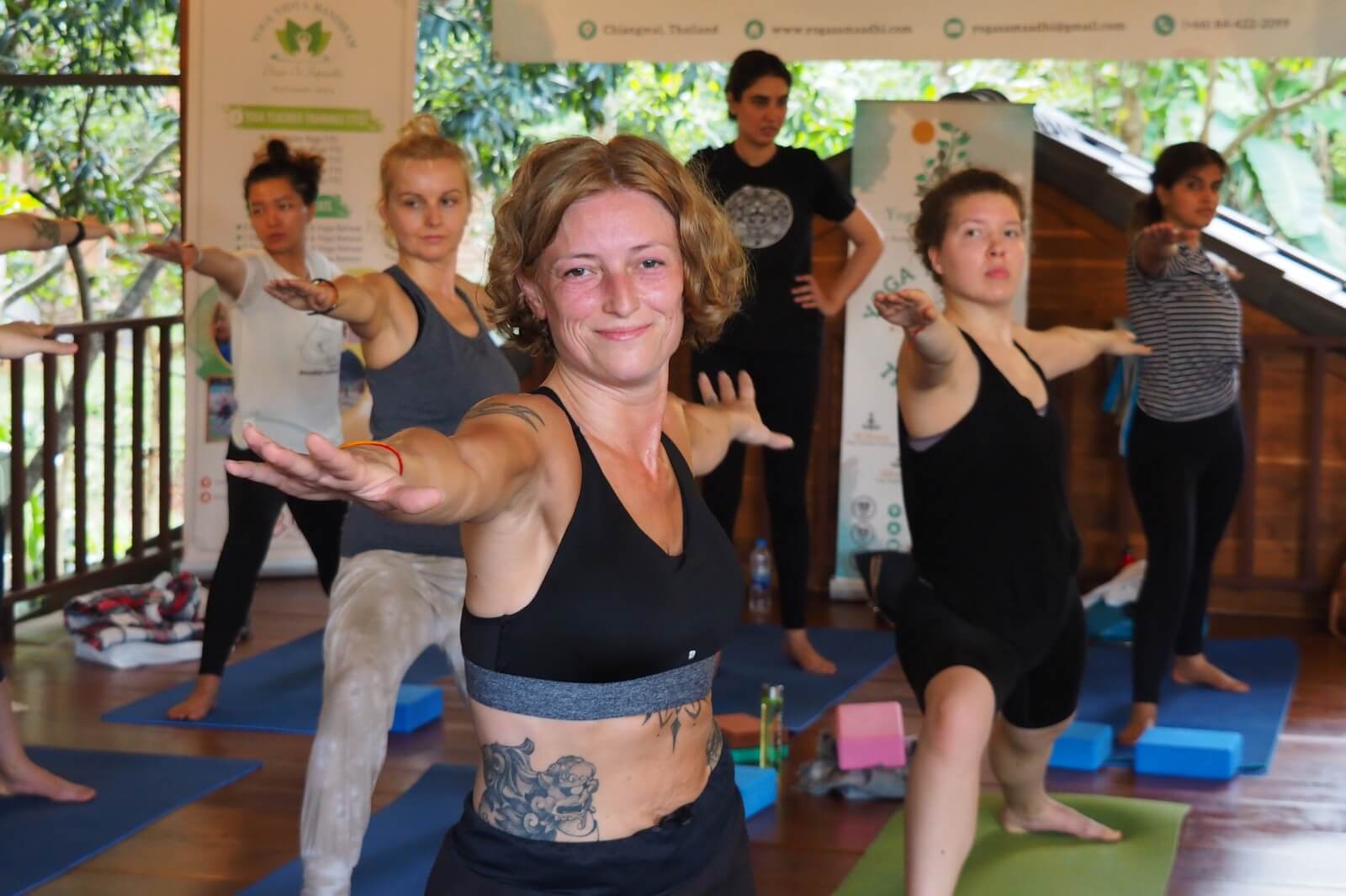 About Our Yoga Teacher Training
Yoga Vidya Mandiram provides yoga teacher trainings in English language over a different duration from 7 days up to 51 days.  During the retreat, students follow 6 days retreat schedule with the 7th day as rest day, during which school organizes a half-day sightseeing for students.  The course fees are all inclusive of classes, food, accommodation and a half-day sightseeing.
At Yoga Vidya Mandiram in Chiangmai centre, we offer both complete and short Yoga Teacher Trainings.
1. Complete Yoga Teacher Training (TTC) : Complete trainings are certified Yoga Teacher Training Courses (TTC) under Yoga Alliance USA. It is a holistic approach to studying yoga as the TTC lays out important foundation of essential yoga subjects for people who wants to understand yoga and its practices, as well as deepen their practices.  It is not only designed for those who wants to become yoga teachers.  Yoga TTC is most suitable for anyone who wants to delve into the study of yoga in a systematic, practical and well-rounded manner, whether or not they want to become a yoga teacher.  Those who wishes to take the profession of a recognized international yoga teacher is required to take a minimum of 200 Hours Yoga TTC by Yoga Alliance.
2. Short Yoga Teacher Training (TTC) : Short Yoga Teacher Training courses (TTC) offers an opportunity for people who are interested in studying yoga in a holistic approach on strong foundations over a short duration.  Please note that Yoga Alliance requires a minimum of 200 Hours of training. Therefore, if you are looking to obtain a certificate that makes you eligible to register as a yoga teacher with Yoga Alliance, please see our complete TTC programs.  All courses are valid as Continuing Education (CE) training hours for those registered as RYT under Yoga Alliance (USA).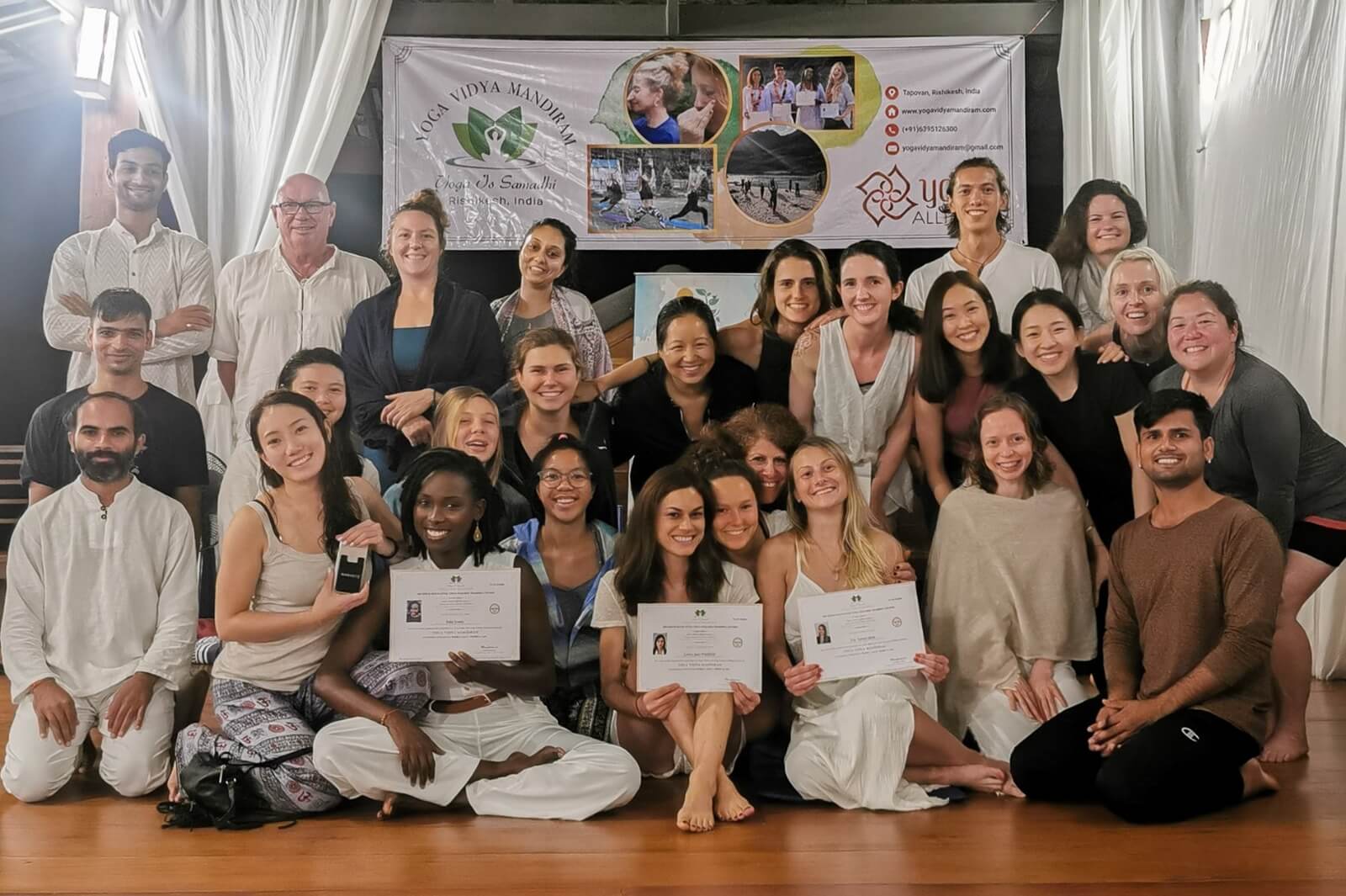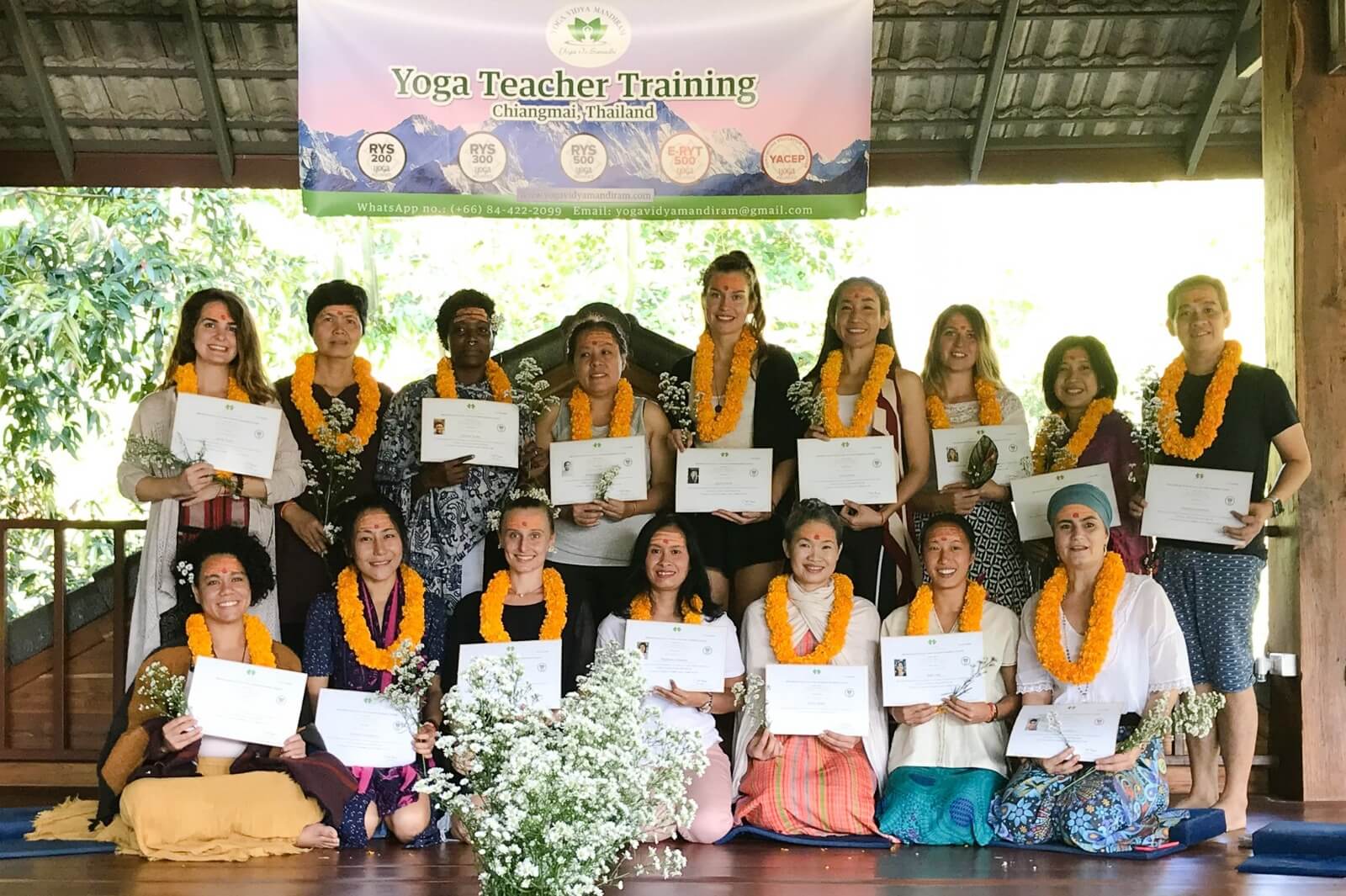 Eligibility for our Yoga Teacher Training
Background: The training is open to people of any belief system, academic, racial, gender, professional and cultural backgrounds.
Language:  As the medium of the training would be in English, students should have moderate English skills, especially when it comes to listening teacher's lectures.  We have students with English as a second language attend our trainings all the time.  Some have less English skills than others, but with strong determination and focus in class, many of these students have excelled in class far more than native English speakers.  Therefore, a strong intention and paying close attention in class certainly makes a huge different in how much you gain from the training.
Age: We would say between 16-70 years of age.  This seems a wide range of age to go through the same training.  However, we have had the youngest student at 17 years to the oldest student at 70 years join us for the training in the past.   Our students between 60-70 years of age were extremely healthy and very active.  Of course, we encourage practicing to each student's physical, mental and emotional capacity at all times.  It is important to practice non-violence towards yourself at all times and not push yourself over the limit.   Therefore, no matter what age you are at, if you feel able and still seek yoga studies, you are most welcome to study the arts of yoga.
Pre-Existing Health Conditions: All students who have pre-existing health conditions, both physical, mental and emotional, are required to get advised from their doctor, therapist or psychiatrist before joining the course.  We may request a letter of permission from your doctor, for any serious health conditions.  We also hold the right not to accept a student due to their health conditions, if we feel that our training could trigger any kind of injury.
Open-minded:  Students may experience a difference between the East and West, in terms of teaching style, cultural values, concept of yoga, perspective on a certain yoga subject, etc.  Students are requested to keep an open mind and be prepared to experience some or many differences between what you might have learnt back home and what teachers are sharing during the course.  The studies and practices of yoga are open to various interpretation and involves adaptation in personal practices to suit each individual in various different way based on each of our own nature and requirements.  We neither impose, nor try to convince that an interpretation or a practice is the right or the best for all.  We provide the tools and students are encouraged to experience what works best for themselves through lifetime of study and practice.
Complete Yoga TTC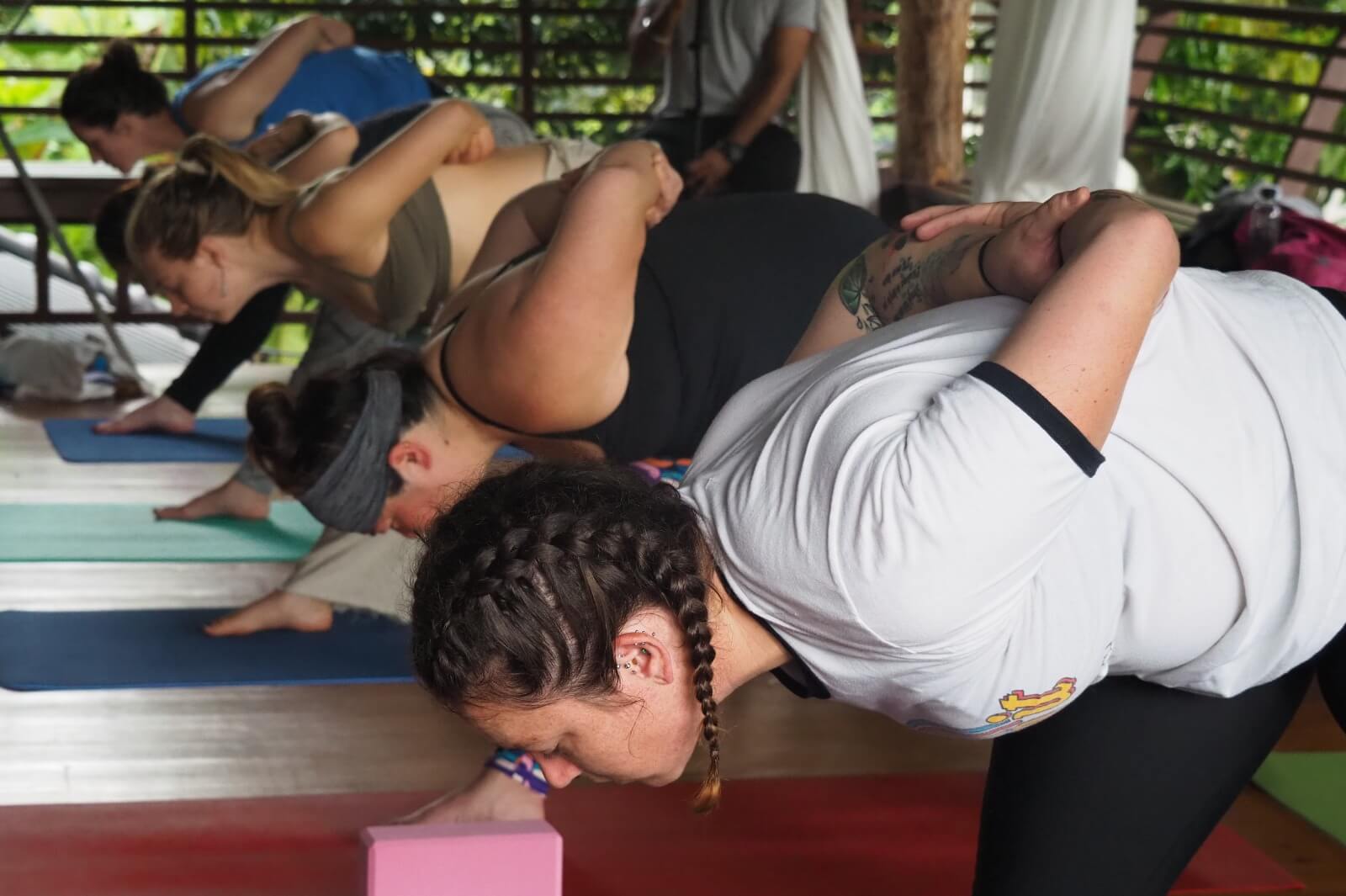 200 Hour Yoga TTC Chiang Mai, Thailand
Duration: 22 days and 21 nights
Course Date: January, February, October, November and December
Course Fee:
Starts from US$ 2,100
* Fee includes accommodation, three daily meals, excursions and WIFI access
Available Discount: 10% off for trainings commencing from now until February 2023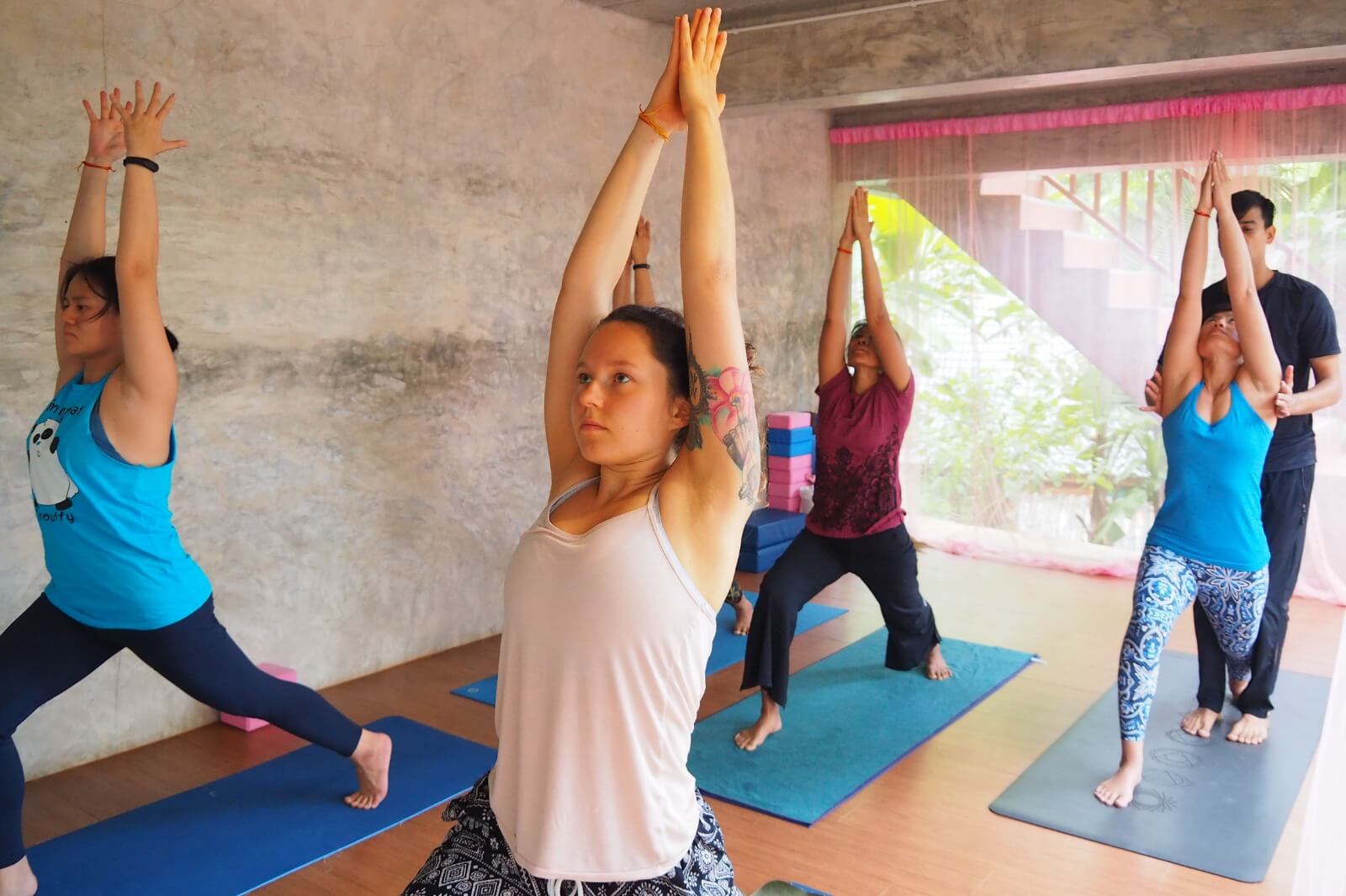 300 Hour Yoga TTC Chiang Mai, Thailand
Duration: 28 days and 27 nights
Course Date: February and November
Course Fee: Starts from US$ 2,700
* Fee includes accommodation, three daily meals, excursions and WIFI access
Available Discount: Not Currently Available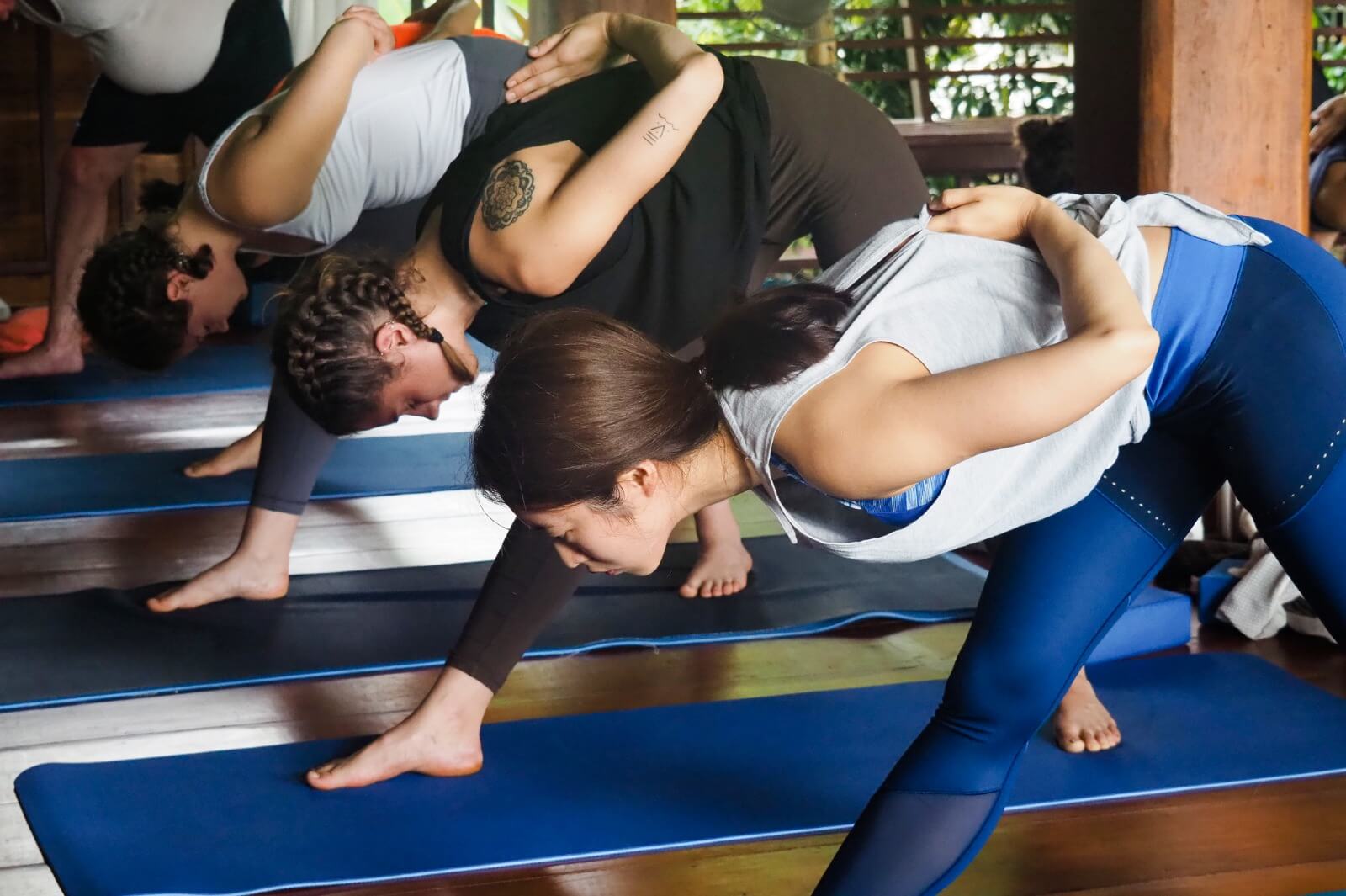 500 Hour Yoga TTC Chiang Mai, Thailand
Duration: 51 days and 50 nights
Course Date: January and October
Course Fee: Starts from US$ 4,800
* Fee includes accommodation, three daily meals, excursions and WIFI access
Available Discount: 5% off for trainings commencing from now until February 2023
Short Yoga TTC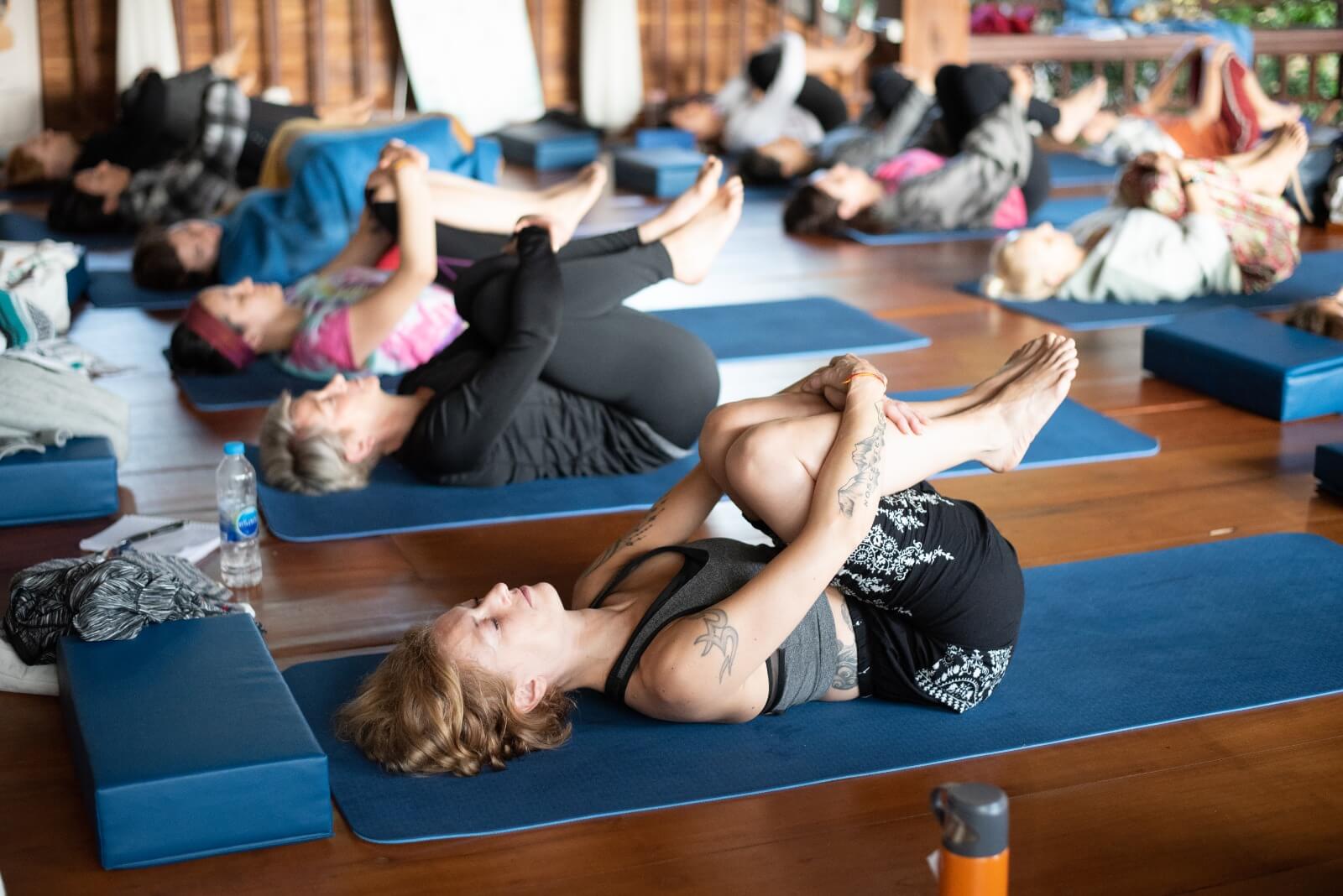 50 Hour Yoga TTC in Chiang Mai, Thailand
Duration: 7 days and 6 nights
Course Date: To Be Announced
Course Fees: Starts from US$ 800
* Fee includes accommodation, three daily meals, excursions and WIFI access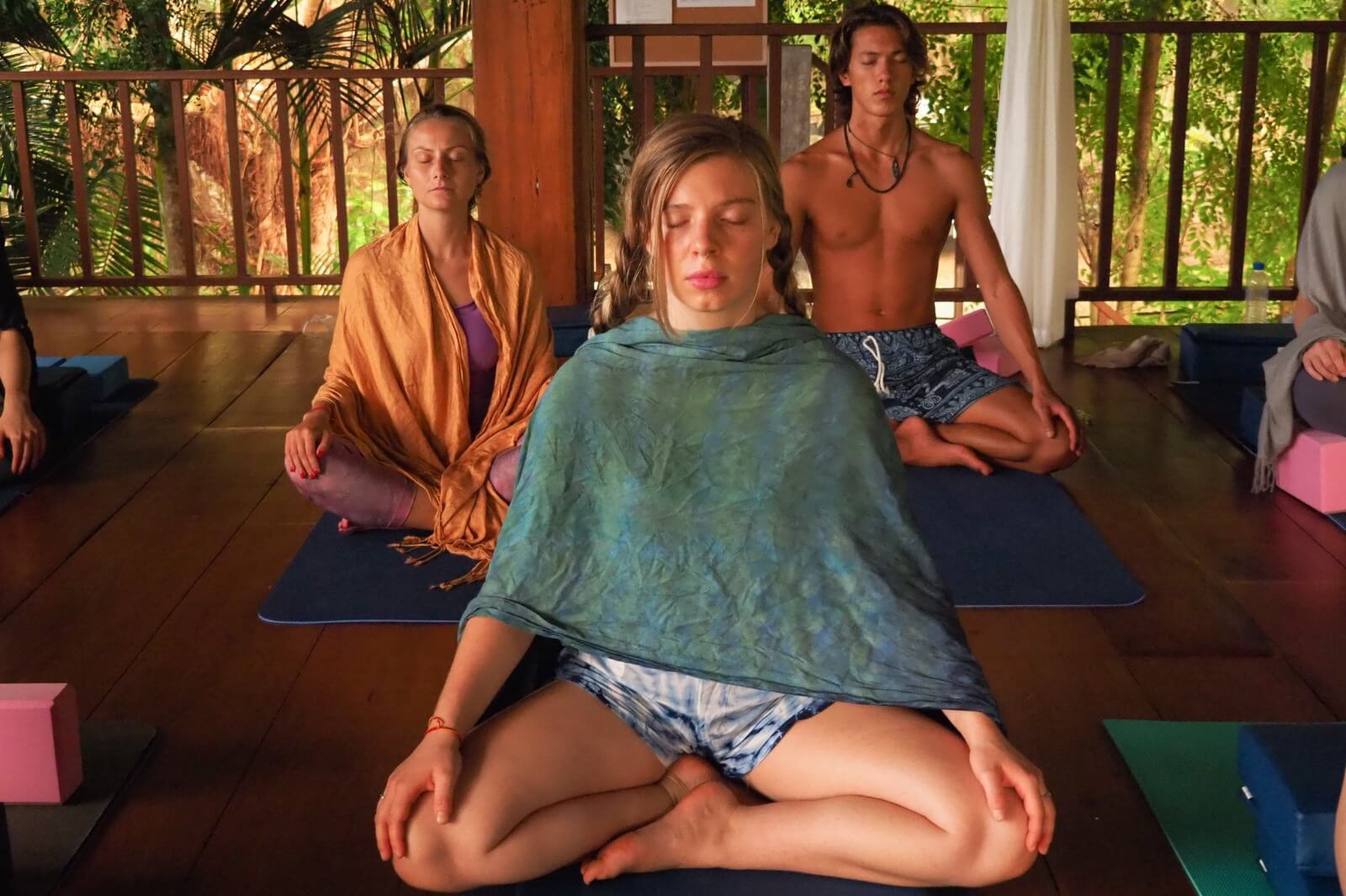 100 Hour Yoga TTC in Chiang Mai, Thailand
Duration: 11 days and 10 nights
Course Date: To Be Announced
Course Fees: Starts from US$ 1,200
* Fee includes accommodation, three daily meals, excursions and WIFI access