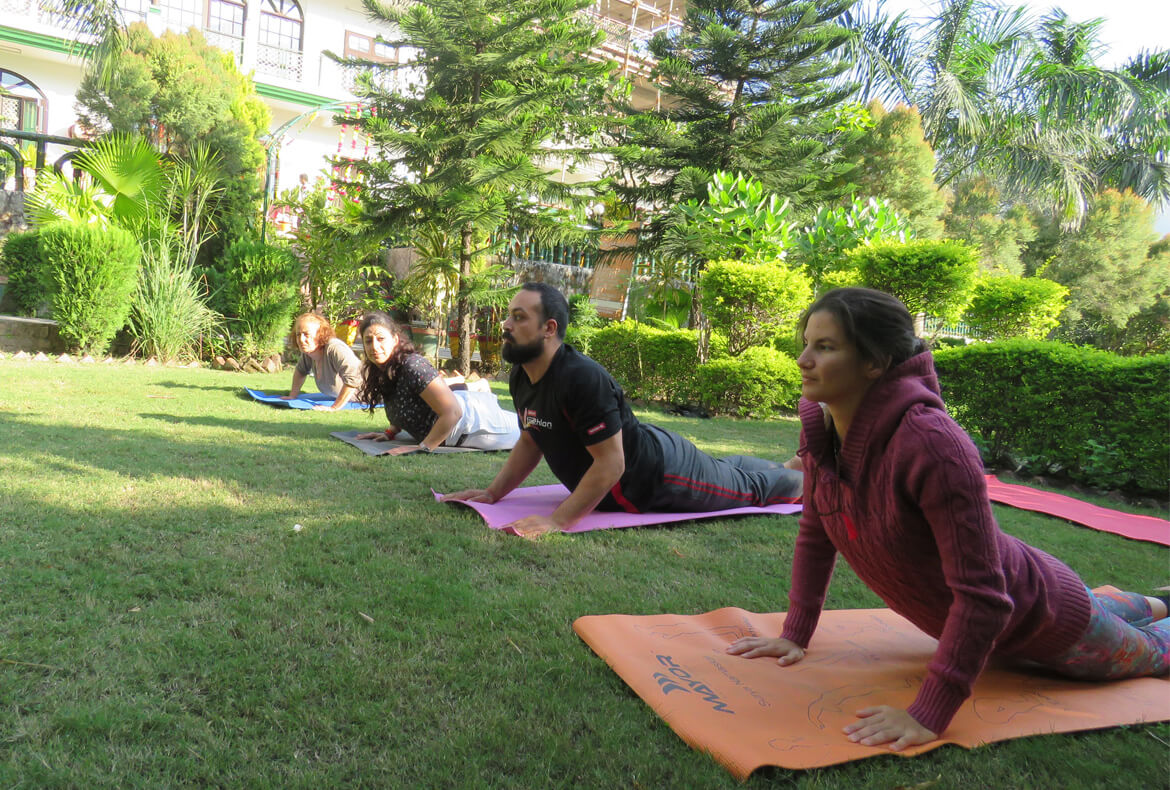 7 Days Healing Psychological Pain – Retreat – In Rishikesh, INDIA | Price US$ 499
7 Days | Intensive
---

Psychological pain, mental pain, or emotional pain is an unpleasant feeling (a suffering) of a psychological, non-physical origin. Anxiety and depression are also common reasons to develop physical symptoms such as a 'thumping heart' (palpitations), aches and pains, etc. Often the physical symptoms go when emotional and mental factors ease. However, often we do not realise the physical symptom is due to a mental factor.
Retreat Highlights
Anyone wish to go through a deep life changing experiences – Psychological Healing
Anyone looking for a complete detoxification from their life through yogic science & spiritual practice
Anyone trying to be in total peace – through performing Vedic sadhana
7 Days Retreat Highlights
Emotional pain in worse than physical.  Emotional pain affect some of your system too. Hence, emotional pain causes more damage than physical one. We all have a certain capacity for pain, both physical and emotional. Mental anguish is an element of non-economic damages usually sought in personal injury cases, medical malpractice and sometimes defamation cases. Generally, "mental anguish" translates to certain types of suffering that may include distress, anxiety, fright, depression, grief, or trauma.
Sadness. It's called heartbreak for a reason. … One study from St. George's University of London found that it is actually possible to die of a broken heart — bereavement increases your risk of a heart attack or stroke by nearly double after a partner's death, the researchers discovered.  Chronic pain, however, is often more complex. People often think of pain as a purely physical sensation. However, pain has biological, psychological and emotional factors. Furthermore, chronic pain can cause feelings such as anger, hopelessness, sadness and anxiety.
Low energy, Headaches, Upset stomach – including diarrhea, constipation, and nausea, Aches, pains, and tense muscles,Chest pain and rapid heartbeat, Insomnia, Frequent colds and infections, Loss of sexual desire and/or ability are all symptoms of stress and anxiety.
This 7 days retreat will help students in following:
A. Learn how to heal emotional pain – Vedic & Western Perspective
B. Learn how to let go of rejection – Vedic Perspective
C. Understanding failures in life and understand the positive side of them – Vedic Perspective
D. Healing guilt  – Vedic Perspective
E. Overcoming trauma events – Vedic Perspective
F. Working with Stress
G. Anger Management
Daily yoga asanas classes for self healing
Working with Herbs for Meditation (Traditional Method)
Daily mantra recitations
Daily guided instructions into relaxation and meditation practices
6 nights' accommodation
Note: For an AC room please inquire from the School)
Healthy nutritious vegetarian three meals; breakfast, lunch, and dinner
Excursion to the adventurous activities including nearby holy shrines and temples and tracking in the Himalayas
Typical Daily Schedule
06:00 am
:
Wake Up!
06:30 – 07:00
:
Slow Walk in Nature
07:00 – 08:00
:
Meditation & Mantra Chanting
8:00 – 10:00
Breakfast and free time
10:00 – 11:00
Healing Psychological Pain – Class 1
11:00 – 12:00
Yoga Class – I
12:00 – 02:00
Lunch and free time
02:00 – 03:00
Self Study / Practice
03:00 – 04:00
Healing Psychological Pain – Class II / Yoga Class II
04:00 – 05:00
Tea break
05:00 – 07:00
Psychological Healing – Individual Session
07:00 – 8:30
Dinner and free time
9:00
Go sleep!
It is advised that you arrive at the yoga school one day before the course starts.
Upcoming Dates for Retreat
Our upcoming Retreats are on the following dates:
Available All Year Round | Price US$ 499
| | | |
| --- | --- | --- |
| 14-20  October, 2018 | 7 DAYS HEALING PSYCHOLOGICAL PAIN – RETREAT – IN RISHIKESH | |
| 14-20  November, 2018 | 7 DAYS HEALING PSYCHOLOGICAL PAIN – RETREAT – IN RISHIKESH | |
| 14-20  December, 2018 | 7 DAYS HEALING PSYCHOLOGICAL PAIN – RETREAT – IN RISHIKESH | |
| 14-20 January, 2019 | 7 DAYS HEALING PSYCHOLOGICAL PAIN – RETREAT – IN RISHIKESH | |
| 3-9  Feb, 2019 | 7 DAYS HEALING PSYCHOLOGICAL PAIN – RETREAT – IN RISHIKESH | |
| 14-20  March, 2019 | 7 DAYS HEALING PSYCHOLOGICAL PAIN – RETREAT – IN RISHIKESH | |
| 14-20  April, 2019 | 7 DAYS HEALING PSYCHOLOGICAL PAIN – RETREAT – IN RISHIKESH | |
| 14-20  May, 2019 | 7 DAYS HEALING PSYCHOLOGICAL PAIN – RETREAT – IN RISHIKESH | |
| 14-20  June, 2019 | 7 DAYS HEALING PSYCHOLOGICAL PAIN – RETREAT – IN RISHIKESH | |
| 14-20  July, 2019 | 7 DAYS HEALING PSYCHOLOGICAL PAIN – RETREAT – IN RISHIKESH | |
| 14-20  August, 2019 | 7 DAYS HEALING PSYCHOLOGICAL PAIN – RETREAT – IN RISHIKESH | |
| 14-20  September, 2019 | 7 DAYS HEALING PSYCHOLOGICAL PAIN – RETREAT – IN RISHIKESH | |
Course Fee (Private and Shared Accommodation)
| Accommodation Type | Price | Person |
| --- | --- | --- |
| Private Single Room | US $549 | 1 |
| Shared Twin Room | US $499 | 2 |