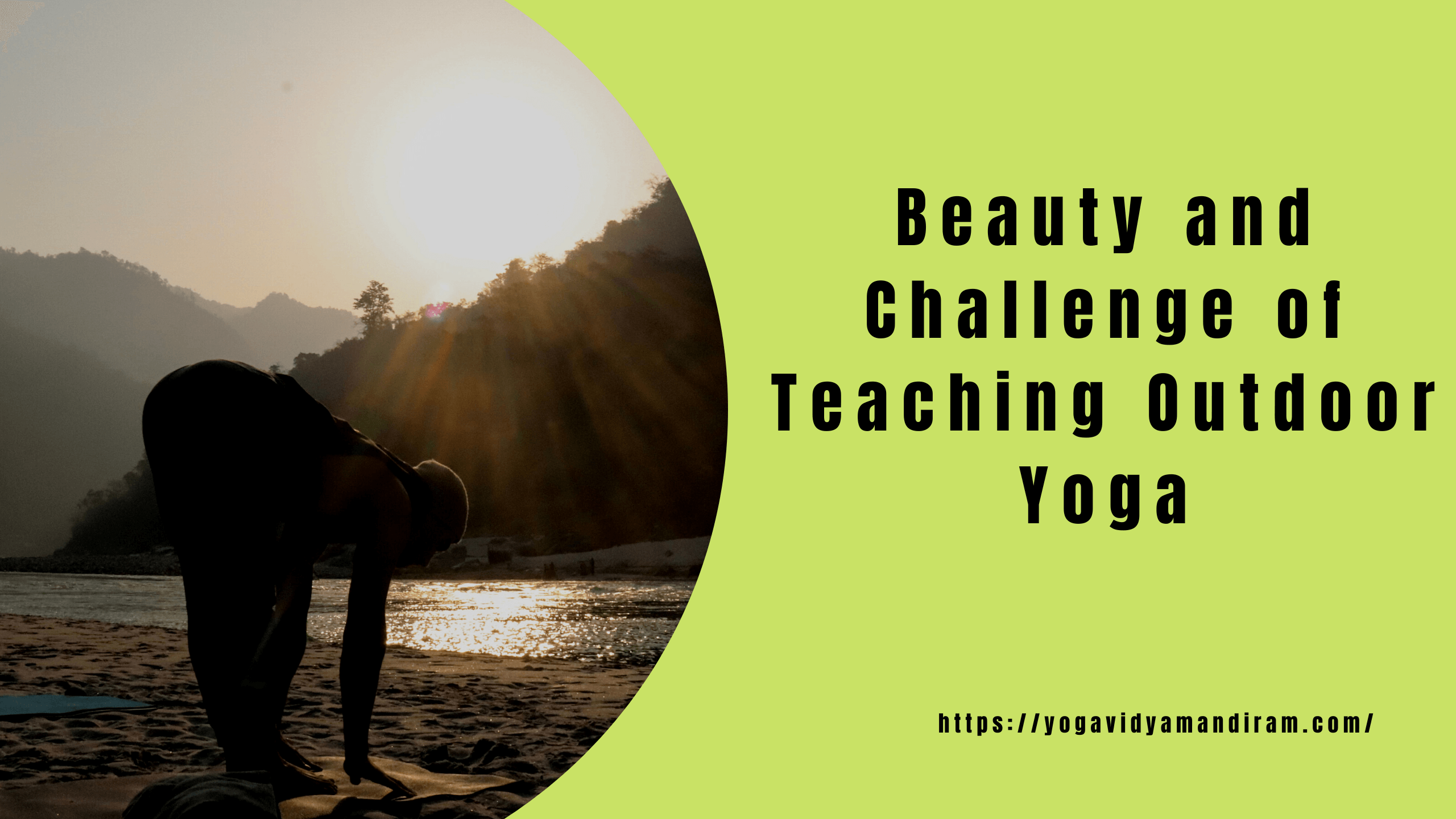 I have spent a lot of time in my years as a yoga teacher teaching students different types of yoga on the beach, at the side of a mountain, and in the desert. For people like me who love nature, it is hard to imagine a world without these outdoors spaces.
Intro
Teaching yoga outdoors can be a challenging and beautiful experience. With the right props and techniques, teachers can create a fun and healthy space for their students to practice. Whether the class is in a park or in nature itself, there are many ways to make yoga accessible and fun for everyone.
What is Yoga?
Yoga is a practice that originated in India over 5,000 years ago. It is a physical and mental workout that can help improve your flexibility, balance, and strength. It is also a great way to de-stress and get in touch with your inner peace.
There are many different types of yoga, including outdoor yoga. Outdoor yoga is a great way to get some exercise while enjoying the beautiful scenery around you. You can find plenty of opportunities to do outdoor yoga in parks, nature trails, and even on beaches.
However, there is something special about teaching outdoor yoga. When you are teaching someone how to do yoga, you are helping them to connect with their body and mind in a new way. You are also increasing their flexibility and strength by providing resistance against the ground or other objects. Teaching outdoor yoga can be both challenging and rewarding.
The Benefits of Yoga
There is something incredibly therapeutic about taking time for yourself in nature. Whether it's spending a morning stretching on the patio with a cup of coffee, or practicing yoga outdoors under the stars, there are countless benefits to be had from incorporating some outdoor activity into your routine. Here are seven reasons why teaching outdoor yoga is such a rewarding experience:
1. It helps you connect with your environment. Yoga puts you in touch with your body and mind, and just by being outside you're increasing your exposure to fresh air, sunshine, and sound. This helps you to calm down and focus on your practice.
2. It's great for your physical health. Outdoor yoga can help you improve your flexibility, balance, strength, and cardiovascular endurance. Not only that, but it can also help reduce stress levels and boost your mood. All of these benefits can lead to a healthier life overall.
3. It boosts your confidence. When you feel physically strong and agile, it gives you the self-esteem boost to face any obstacle life throws at you. Teaching outdoor yoga also teaches students how to work as a team – something that is essential in today's workplace.
4. It's fun! Just because you're exercising outdoors doesn't mean you have to get all serious about it. You can go for a jog with your friends, do some yoga poses and laugh at how silly they look, or swing on the monkey bars in the park to release your stress.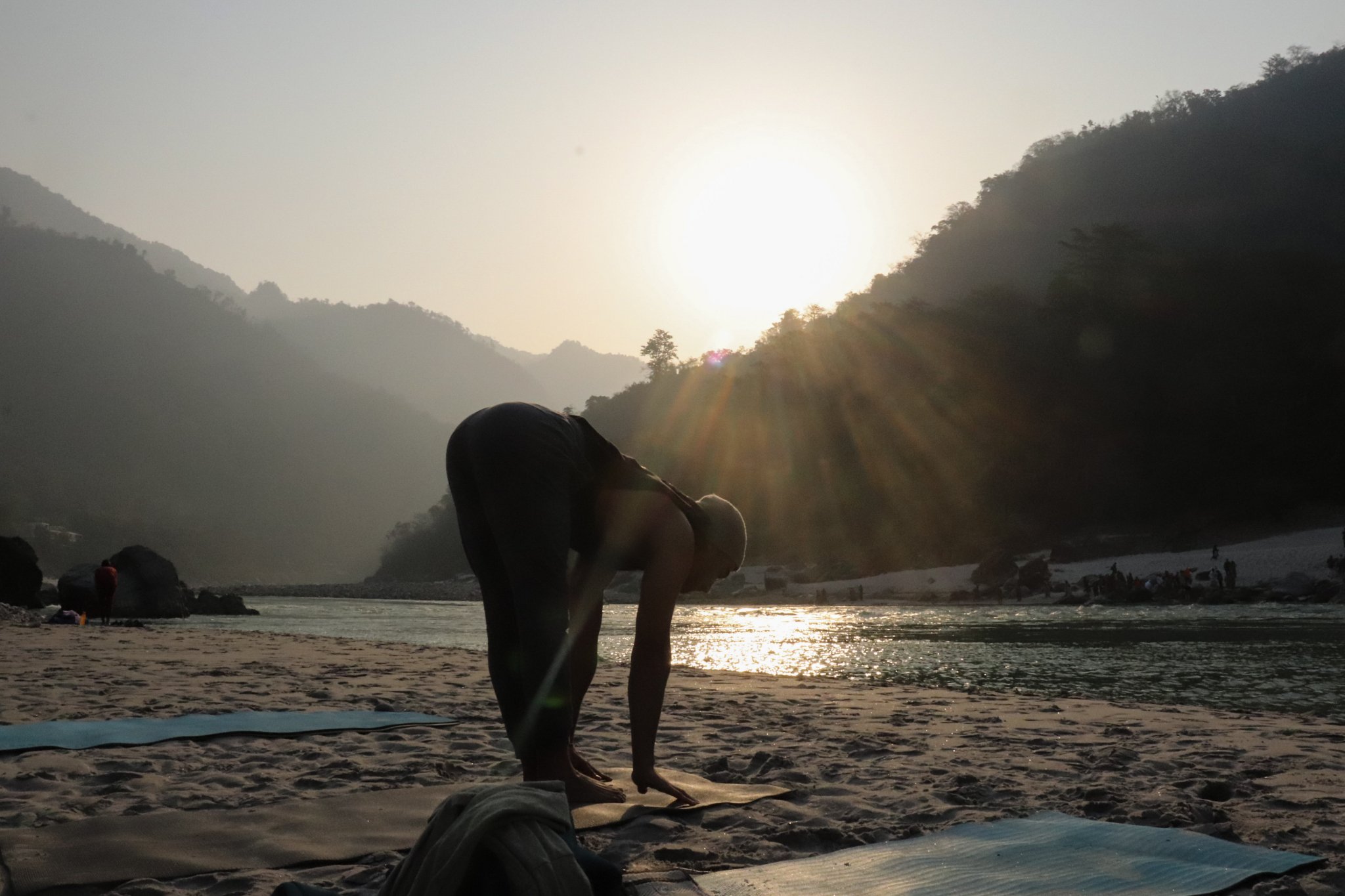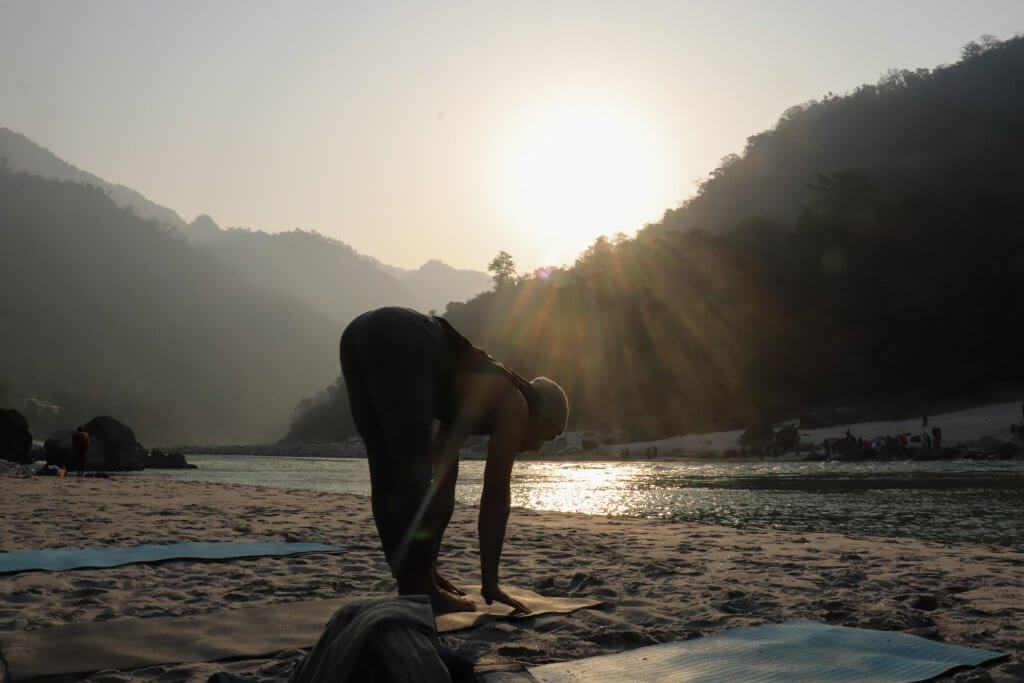 How to start a Yoga Class
There is no one way to start an outdoor yoga class. However, there are some tips that can help you get started. One way to approach starting a yoga class is to think about what your students are interested in. Ask them what type of yoga they are most interested in and try to incorporate some of their favorite poses into your class. If you are not sure what types of poses your students like, ask them and find out. Once you have a basic idea of what your students want, you can begin to plan the class.
When planning the class, it is important to take into account the weather conditions. If it is hot outside, make sure to include more cooling poses and avoid hot asanas. If it is cold outside, include more warming poses and avoid cold asanas. In addition to taking weather into account, it is important to consider the time of day that the class is being held. Classes that are held during the morning or evening tend to be more active than classes that are held in the afternoon or evening.
Another important factor when starting an outdoor yoga class is finding a space for your class. You will need somewhere where your students can practice safely and comfortably. If you do not have a suitable place, it may be difficult for your students to come. You will want to reserve a public space, where you can practice in peace and quiet. There are several options for reserving a public space: Speak with the management of the place you would like to use. Do not be afraid to ask them if they have any objections, even if they say no.
What Equipment is Needed for Outdoor Yoga Class?
Outdoor yoga can be done with a few basic pieces of equipment. A yoga mat, a water bottle, and some snacks are all you need to get started.
If you're planning on teaching your class outside, make sure to bring along some extra supplies like towels, sunscreen, insect repellent, and first-aid kit. Additionally, you may want to invest in some props like blocks or umbrellas to add an extra level of fun and challenge to your class.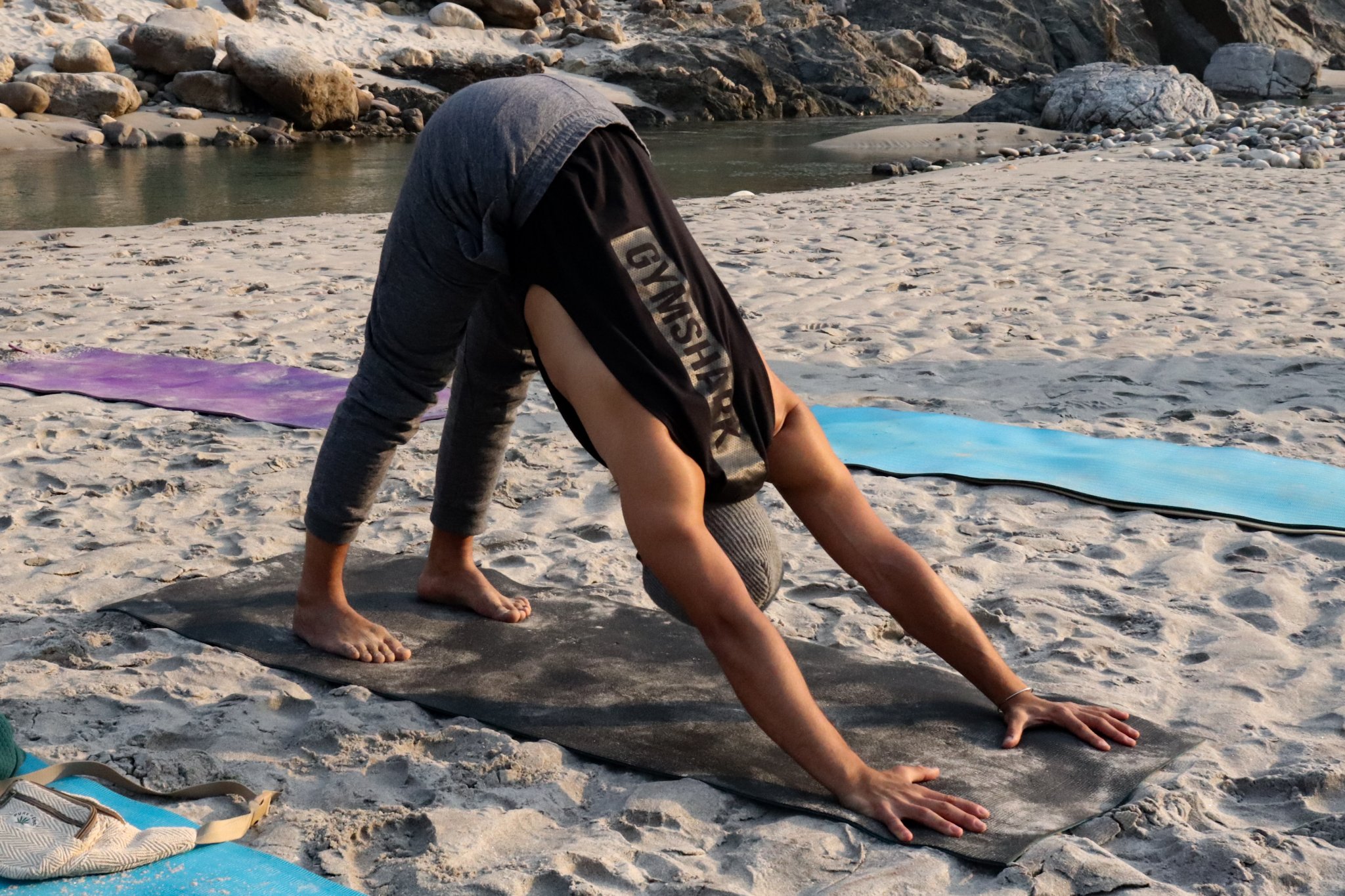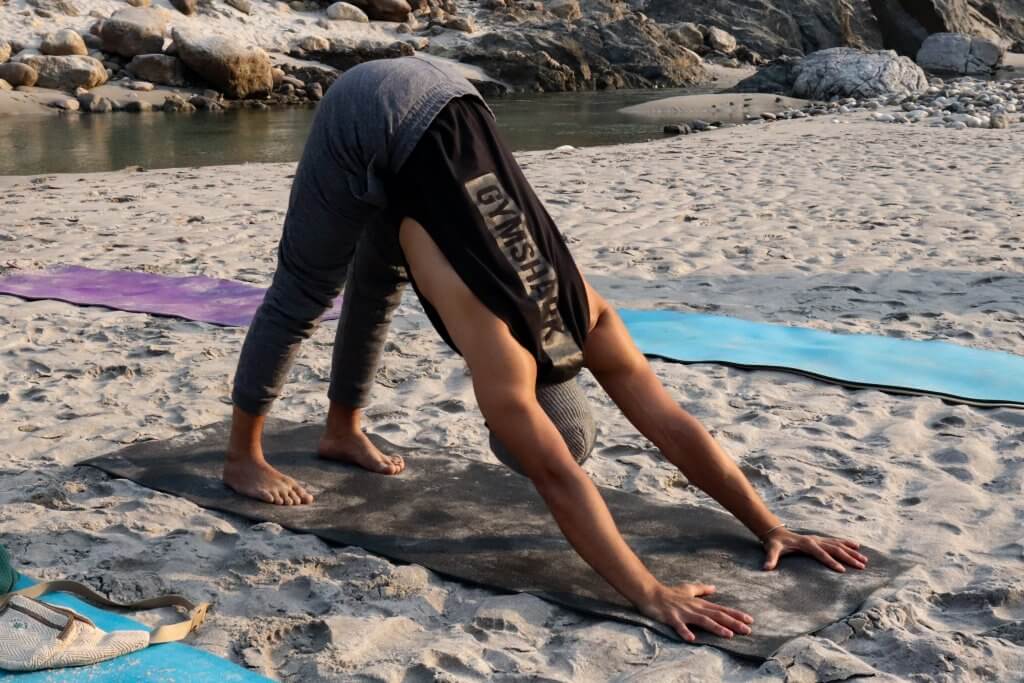 Course Outline & Postures
The beauty and challenge of teaching yoga outdoors is that there are no set rules. In fact, the more you let your imagination run wild, the more fun and rewarding your classes will be. Here are three tips to help you get started:
1. Be creative. Don't be afraid to try new things, and be open to feedback from your students. If they don't like something you're doing, change it!
2. Make sure the space is comfortable. This means plenty of room to stretch out and relax, as well as plenty of shady spots for breaks in the heat.
3. Be prepared for everything. From unexpected thunderstorms to unexpected visitors (wild animals included!), always be prepared to adjust your class plan on the fly.
Conclusion
Teaching yoga outdoors can be a beautiful and challenging experience. It can be especially rewarding to see the progress of students over time, as their poses become more fluid and strong. However, teaching yoga outdoors comes with its own set of challenges that must be faced with awareness and caution. Make sure you are prepared for everything that might come your way by reading our guide on how to teach yoga outdoors successfully.