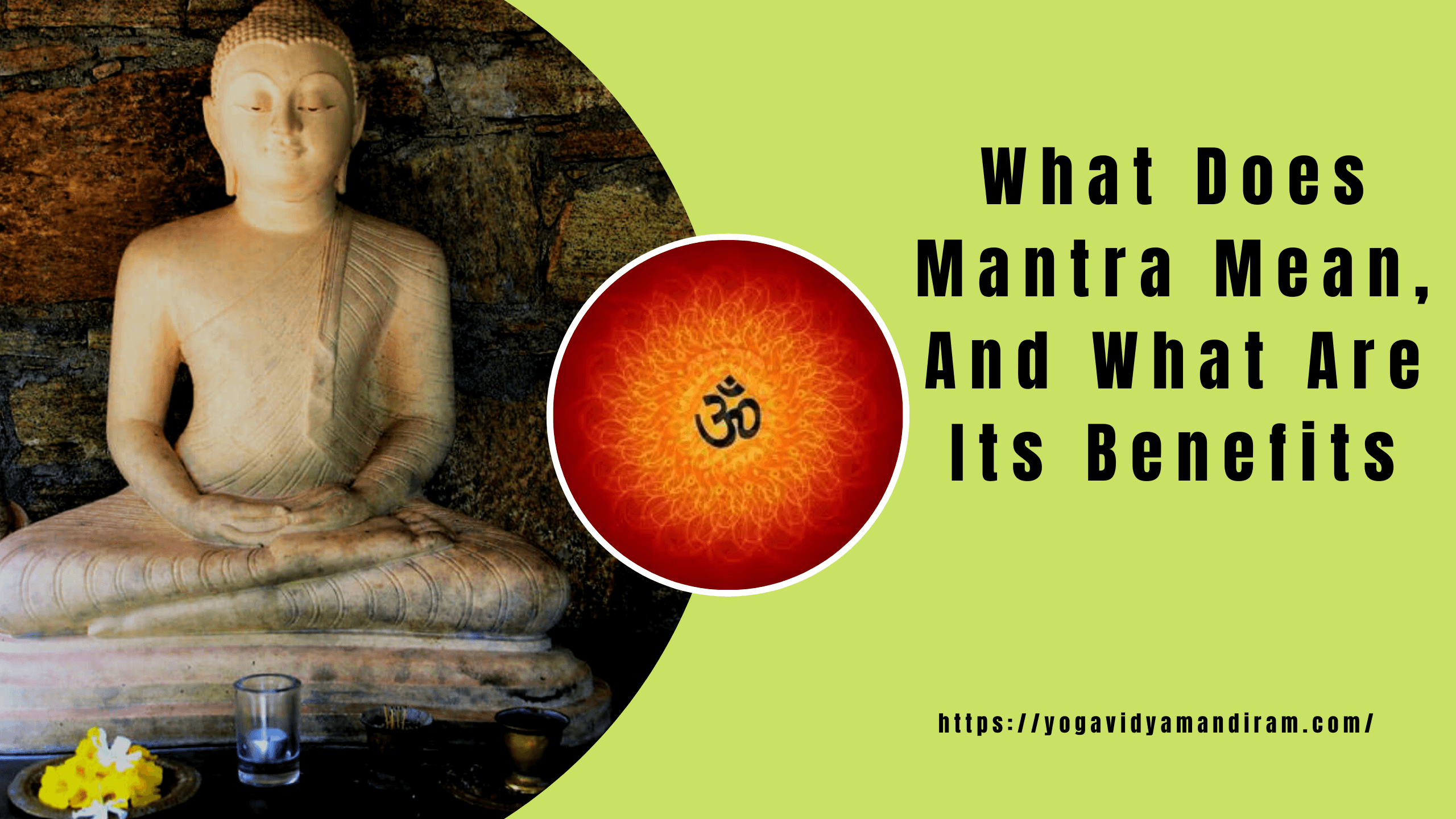 Mantra Chanting are powerful words or phrases that you repeat every day. They can be as simple as a word to as complex as an entire prayer. While some people may see them as a waste of time, many studies have shown that they can actually have beneficial effects on your life and mental health.
What does Mantra Mean?
Mantras are a powerful form of prayer. They are words or sounds that are repeated over and over again with the intention of achieving a certain outcome. The practice of mantra has long been associated with spiritual attainment and healing.
Mantras can be used to focus your mind, increase your concentration, and calm your emotions. They can also help you connect with your Higher Self or connect with a specific deity. Mantra can also help you to achieve goals and objectives that you may have set for yourself. There are many benefits to using mantra in your life, so be sure to explore this practice further!
Benefits of Mantra Chanting
Mantra Chanting can be defined as a word or phrase that is repeated over and over again to help focus or concentrate on a particular task. It has been used for centuries by various cultures and religions to increase the power of thought and prayer. The benefits of mantra are numerous, and include increased mental clarity, improved concentration, and improved meditation skills. Additionally, mantra can help to reduce stress levels, increase self-awareness, and improve sleep quality. In short, mantra can be used for a variety of purposes, and its benefits are well worth exploring.
How to Start a Mantra
There is no one answer to this question as mantras can be different for everyone. However, some general tips on how to start a mantra include being introspective, focusing on the breath, and repeating a word or phrase with intention. Additionally, mantras can have a range of benefits including stress relief, increased focus, and improved mental health.
Why do people use Mantras?
Mantras are popular because they have a number of benefits. They can help to improve focus, concentration and motivation, which can help you to achieve your goals. Additionally, mantras can help to reduce anxiety and stress.
Different Types of Mantras
There are many types of mantras, and they all have different benefits. Some mantras are said to be good for meditation, while others are used as a form of prayer. Some people use mantras to relax and de-stress, while others believe that they can improve mental health and spiritual well-being. Here are four common types of mantras and their benefits:
Mantra Chanting for Meditation
Mantras can help you practice mindfulness, or concentration, and focus on your thoughts and feelings. By repeating a mantra silently to yourself, you can reduce stress and tension in your mind. Mantras for meditation can also help you connect with your inner self and learn more about your own beliefs and values.
Mantra Chanting for Prayer
Prayer is a powerful way to connect with God or any other higher power. Many people use prayer as a way to reflect on their goals, ask for guidance, or express gratitude. When you pray using a specific mantra, it can help you focus your mind on the words and achieve a deeper level of connection with the divine.
Mantra for Chanting Relaxation
When stressed out or frazzled, it can be difficult to stay focused and present. Taking a few moments to focus on your breath can help you unwind, relieve tension and stress, and ground you in the moment. When such an experience doesn't work as well as you'd like, try using a mantra to refocus your mind back on the present. Mantras for meditation are especially helpful when wanting to de-stress with music or other sounds.
Mantra for Chanting Rejuvenation
Many people use mantras to boost their energy levels, improve their appearance, or enhance their health. If you're looking for more energy or vitality, try using mantras that remind you of rejuvenating energies such as love, life force, nature, lightness of being and sunlight. Depending on how strong these forces are for you, it might take longer than a few weeks to see the effects of your mantra. Many people notice increased energy and vitality after using their mantra for only a few days.
Conclusion
Mantra has been around for centuries and is said to have numerous health benefits. In this article, we will explore what mantra is, its history, and some of the benefits it can bring. We will also discuss how you can start using mantras today to improve your life. So whether you are looking to reduce stress or anxiety, increase focus and productivity, or simply feel better overall, adopting a mantra into your daily routine may be just what you need.