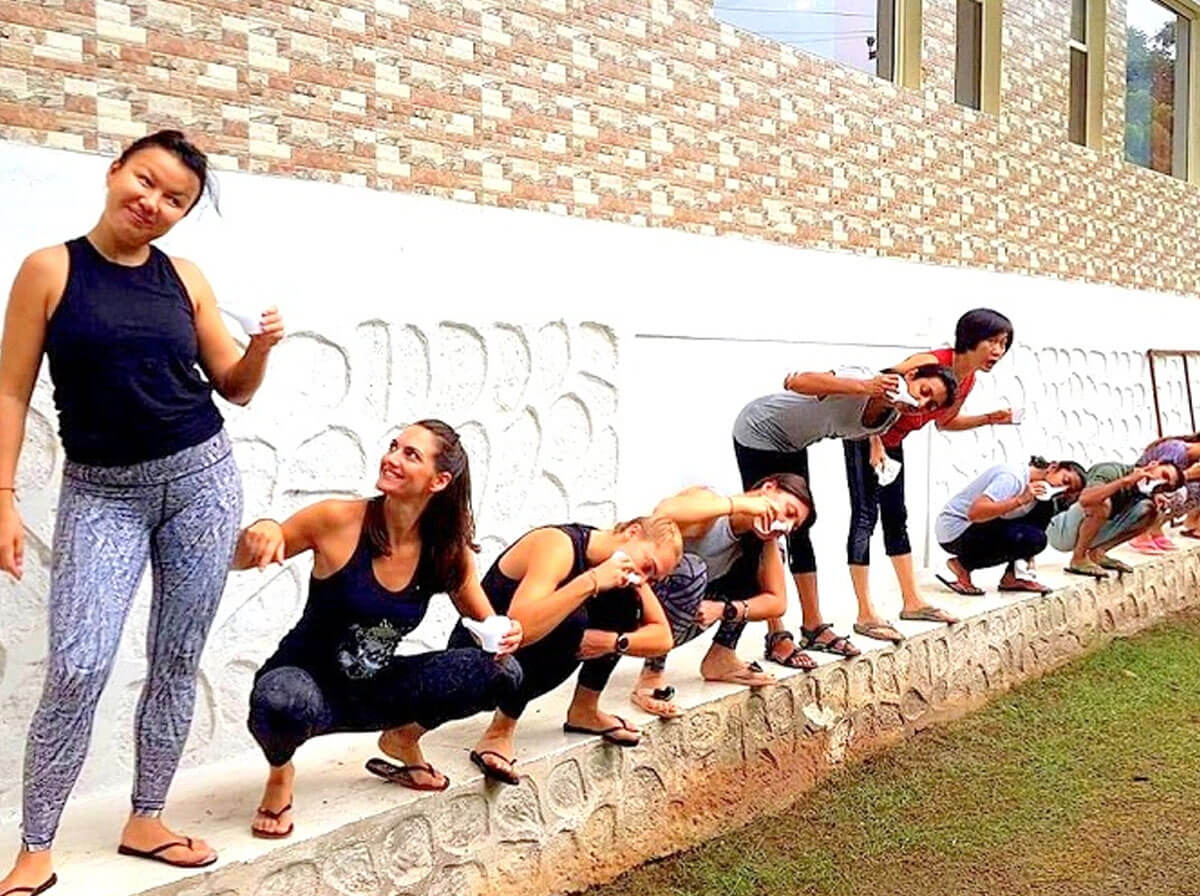 It is a well-known fact that the activities of the body and the mind are closely
interconnected. In order to function properly, the mental and physical systems maintain
a state of interdependence. If either of them is subject to stress or strain there is an
immediate effect upon the other. Thus physical illness leads to mental stress and
mental tension will cause physical distress. The goal of yoga discipline is to gain
control of the body and the mind. The emphasis is placed on physical purification in the
early state so practice and mental purification thereafter.
Good health is essential to the practice of yoga and internal cleanliness is
indispensable to good health. Although modern hygiene teaches external cleanliness; it
says very little of internal purification. But just as a machine needs proper servicing to
ensure its longevity, so also the human body requires periodic internal cleansing to
ensure good health and long life, therefore the yogis prescribe six methods of internal
cleansing known as shat-karmas or shat-kriyas.
"Shat" means six and "kriya" means action. Hence shat-kriyas consist of six exercises of
purification. The aim of Sat karma is to create the harmony between the two major pranic flows Ida and Pingla, thereby attaining physical and mental purification and balance.
The shat-kriyas are hygienic practices established in the discipline of yoga for the
purposes of internal purification. These cleansing exercises purify the body and keep it
fit so that the practice of meditation may be pursued without discomfort, fatigue, or
interruption. They lay essential to the practice of yoga. Yoga exercises such as asanas,
bandhas, and mudras will not prove beneficial unless the internal systems of the body
are kept properly clean. Internal cleansing should be carried out regularly to derive
maximum benefit from the practice of these yoga exercises.
The shat-kriyas purify the physical body quickly and thoroughly. They increase the
efficiency of the internal systems of the body and enhance the efficacy of every yoga
exercise. They prove particularly beneficial to those who take to yoga exercises at an
advanced age or those who possess excess fat, phlegm, or bile.