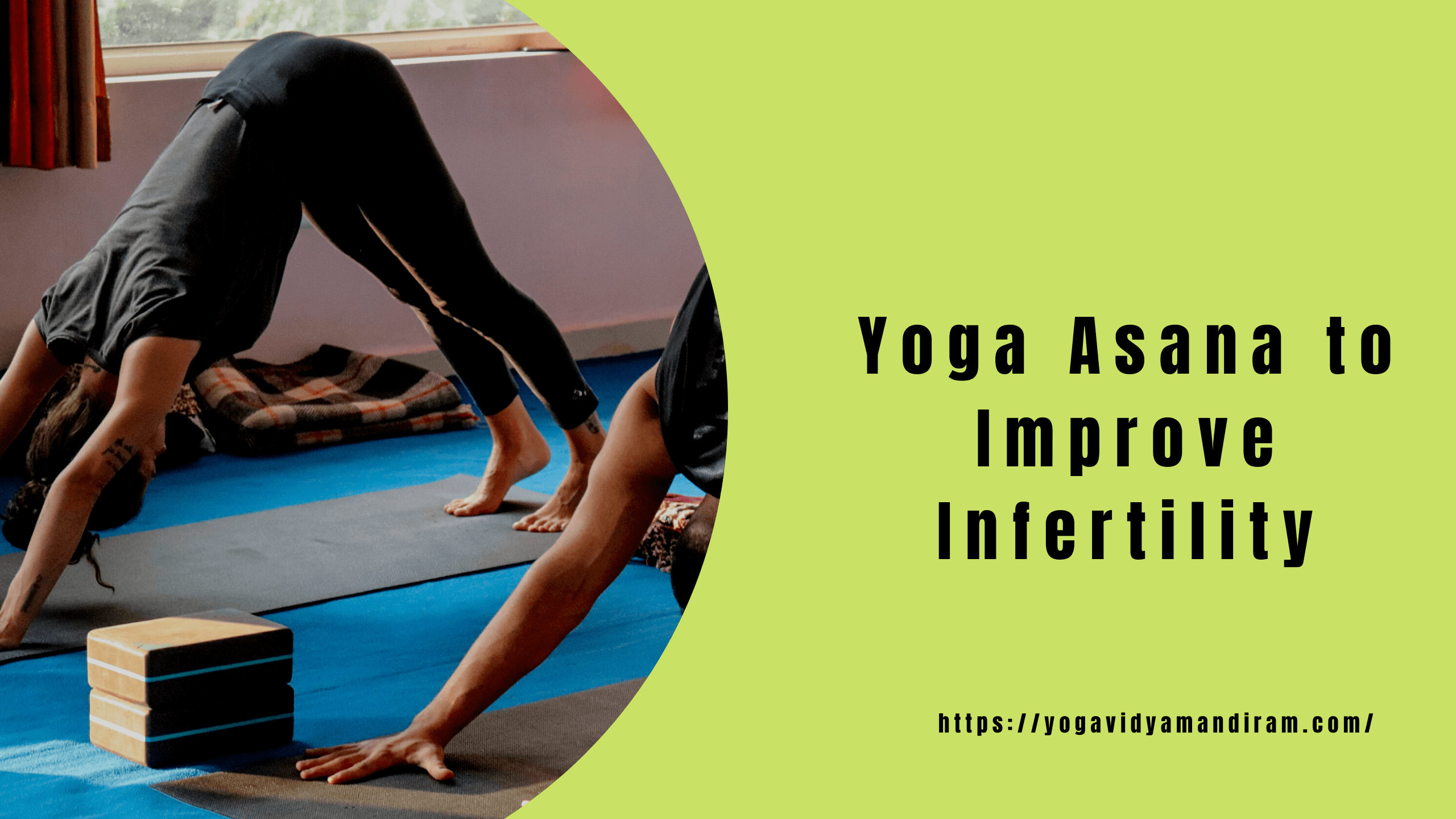 A lot of couples nowadays are suffering from fertility issues, and the causes behind this are many. Stress is the most common reason that has an adverse reaction to fertility. Then there is a work-life imbalance that causes infertility, then a sedentary lifestyle, lack of exercise, and bad eating habits. All this results in infertility. On top of that Covid – 19 Pandemic also made people to suffer a lot. In such a time when your body and mind are suffering from so many issues, conceiving a child is a little difficult that leads to disappointment, frustration, and anxiety among a lot of couples nowadays.
In such times, it is vital to decrease your stress. Of course, it is easier said than done, but some options can assist you in dealing with infertility issues.
Yoga practice is one such option.
But can yoga help in enhancing fertility?
Several studies show that yoga offers benefits to women suffering from fertility issues. The research also shows that yoga can help those undergoing fertility treatment. This is why many fertility clinics nowadays are offering family yoga as one of their major services. Yoga for enhancing fertility consists of a specific set of yoga asana that assist in enhancing your chance of conceiving. Before knowing about different yoga pose for dealing with fertility issues, let's know what several benefits of doing yoga while trying to get pregnant are.
Decreases stress:
The primary benefit of doing yoga is getting relief from stress. As we know, stress is one of the major factors that lead to infertility. It is seen that women with elevated cortisol levels have less chance of getting pregnant when compared with others. Cortisol affects ovulation, which results in less chance of conception. Many couples who are struggling to conceive or are undertaking fertility treatments get anxious, which is quite natural. They are failing to do what they want. Yoga assists in reducing the stress level and assist you in achieving the required physical and mental peace that is vital to enhance your chance of having a baby.
Enhances circulation:
There might be some obstructions in your reproductive system that might be obstructing your chance of getting pregnant. Yoga assists in enhancing blood circulation in your body as it flushes out toxins from your body. It assists in detoxifying and prohibits all kinds of health issues that might arise.
Helps hormonal imbalance:
Hormonal imbalance is one of the common causes of the problem that leads to infertility. A healthily functioning endocrine system is required for achieving optimal fertility. Practicing certain yoga pose assist in controlling hormone levels.Reconnecting with yourself: The hustle and bustle of our daily lives have made us neglect our health. Yoga is one of the best ways to step away from your worries and try to focus on yourself. Listening to your body while you are trying to conceive is very important. You might get frustrated with your body while dealing with fertility issues, but you must keep in mind that your body also has some specific needs, and you should listen to it to enhance your chance of getting pregnant. Yoga helps women by offering a sense of contact with the fertility cycle and looking for a sense of empowerment.
Have a look at some of the yoga asana that helps in boosting your fertility.
When you combine yoga poses with some deep breathing practices, it assists you in conceiving fast.
Bounded angle pose or Baddha Konasana
Start by sitting with a straight spine, bring your heels into your body and press the soles of both feet together.
Now let your knees open till they can live without any force.
Shack into your big toes and extend through your spine length.
Cat Stretch or Marjaryasana
Start with all fours with knees in alignment below your hips and wrists under your shoulders.
Start inhaling and hold on to your gaze in the forward direction.
Now drop down your head, tuck your chin into your chest, and start exhaling by rounding your spine and drawing your navel inwards.
Hold on for a few seconds before going back to all four positions.
Cow stretch or Bitilasana
At first, adopt all four positions with your knees aligned under the hips and your wrist under the shoulders.
Now start inhaling with your belly sinking inwards in the direction of the floor while lifting your bottom towards the ceiling. Hold on to your gaze in the forward direction.
Start exhaling and go back to all four positions.
This yoga pose alternates with cat stretch for a gradual flow.
Cobra or Bhujangasana
Start by lying down on your mat, feet wide apart, and your hand on the mats by your ribs.
Press down using your hands, raise your head and then open and lift your chest upward and roll down your shoulders.
Now take your gaze upward, hold on and then slowly release back to your mat.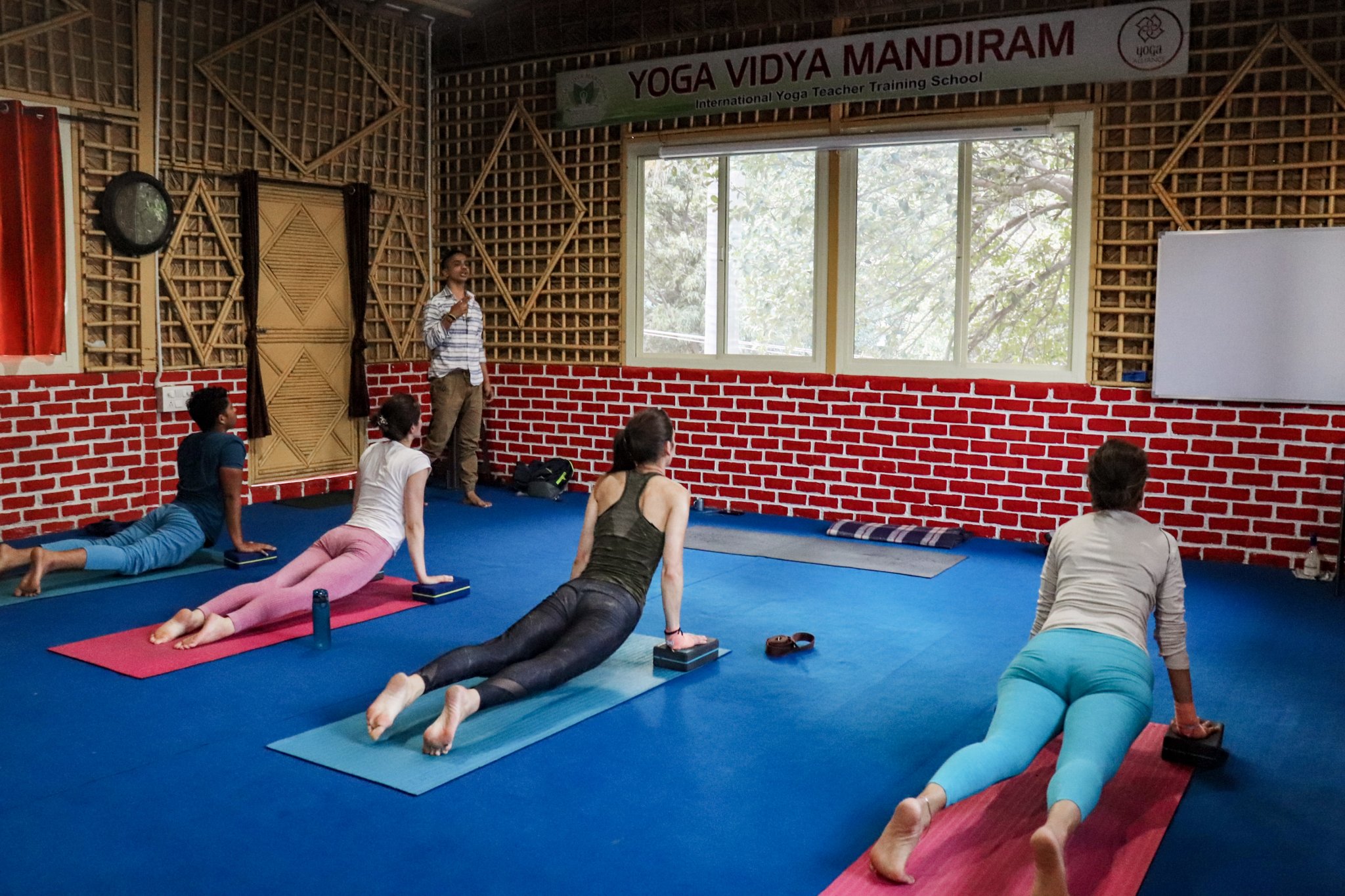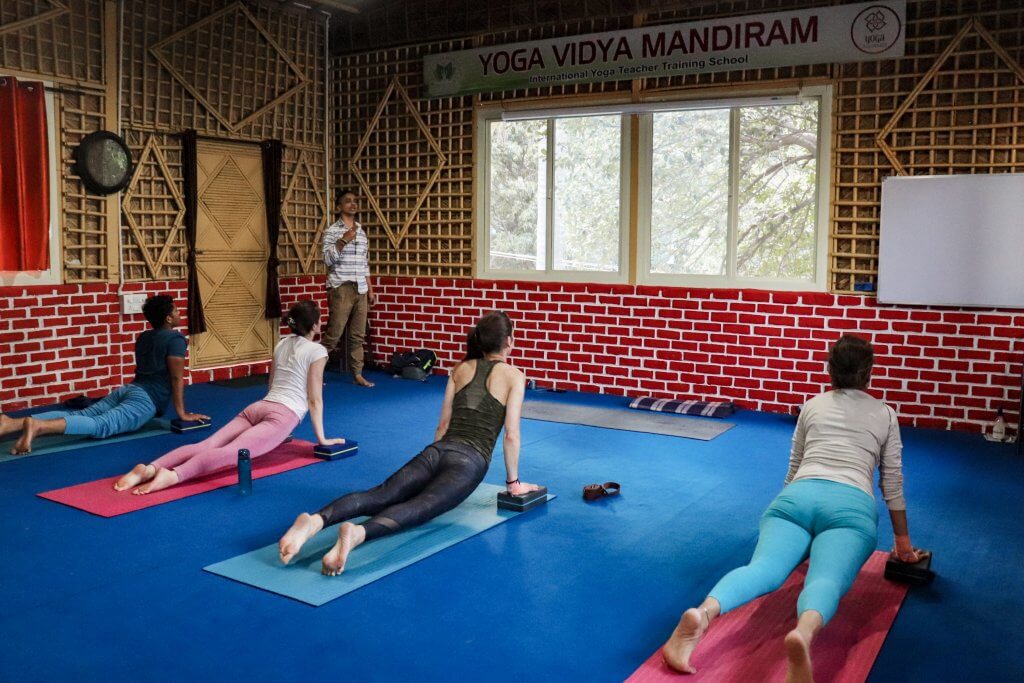 Downward Facing Dog or Adho Mukha Svanasana
Start on your hands and knees with your wrist aligned with your shoulders.
Exhale and then push your hips up and back in the direction of the ceiling while keeping your arms straight.
Lift using your knees, engaging your core, and dropping your shoulders away from your ears.
Now sink your heels, pedal your feet in a backward direction and downward direction, or by bending your knees a little if you are feeling a little tight.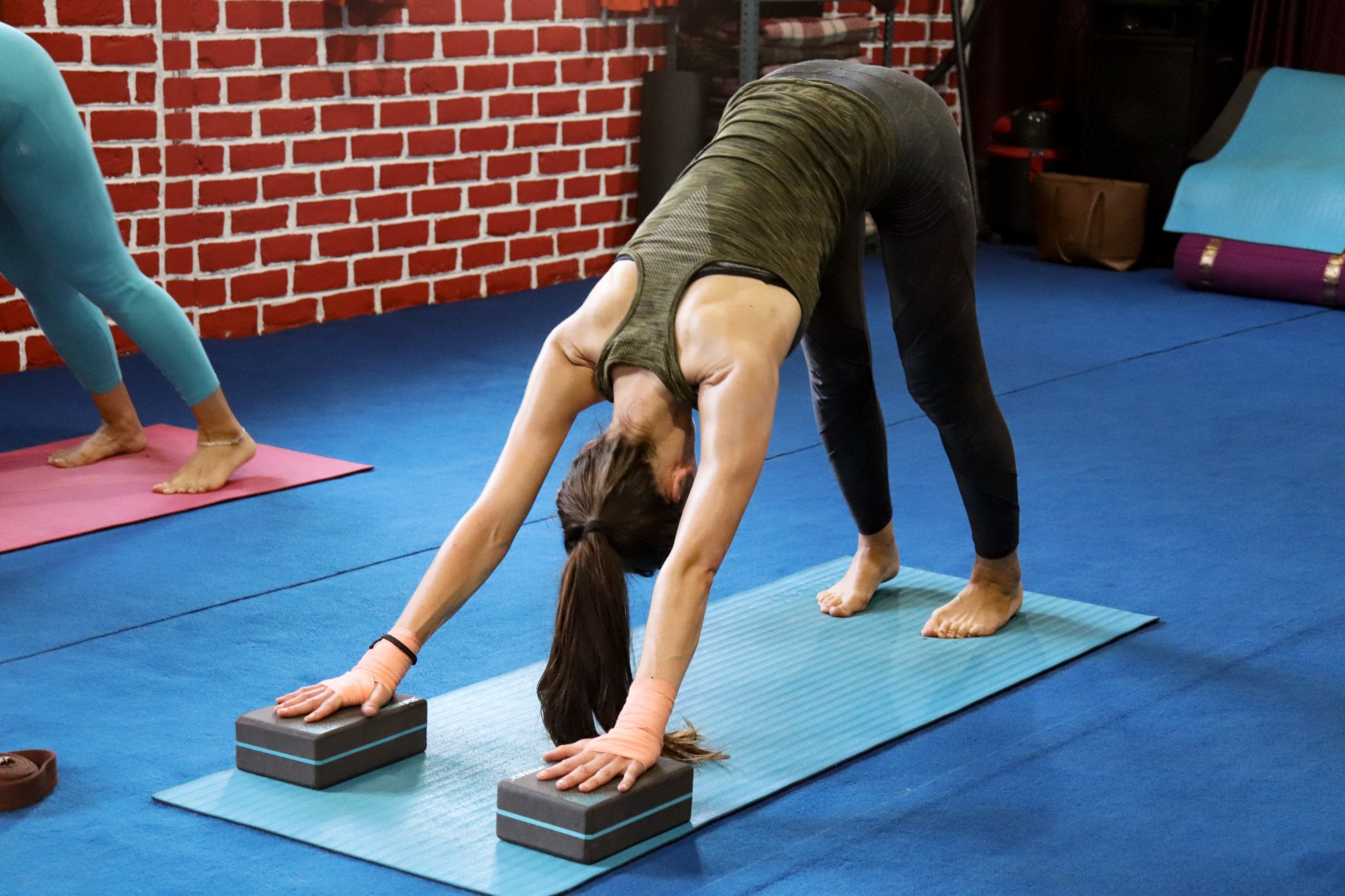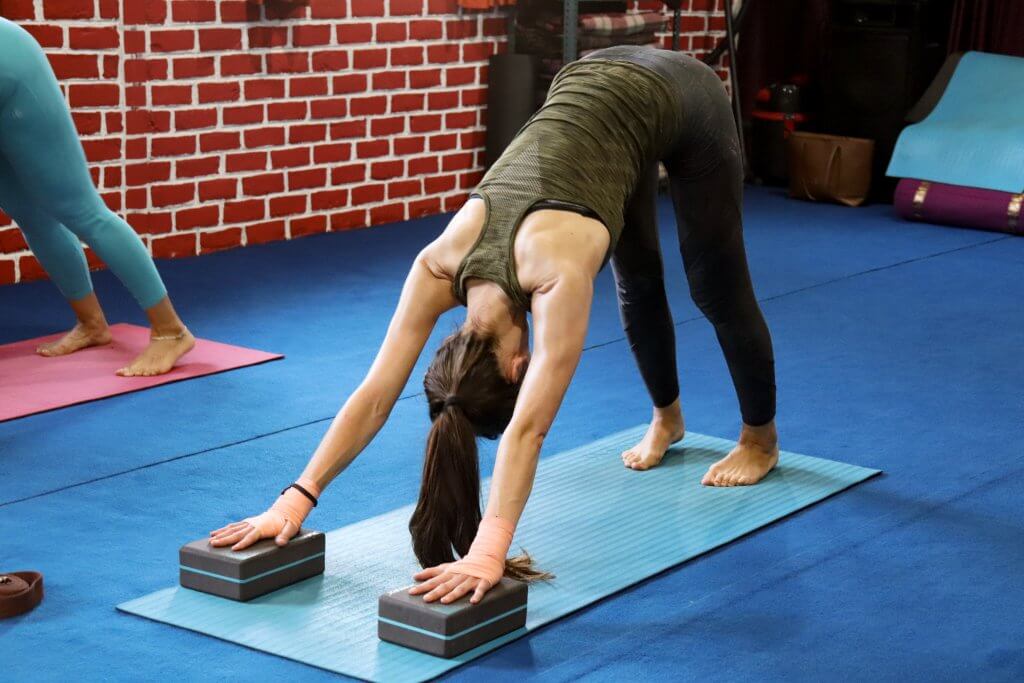 Warrior 2 Pose
Start by standing, keeping your heels apart, and the base of your big touching.
Start exhaling and step out to the side using one foot
Raise your arms parallel to the floor with your palms facing down.
Now point your front foot toward the top of the mat and your back at a 45-degree angle.
Now gaze straight ahead and sink the front thigh to parallel it to the floor. Support by putting pressure on the heel of your back foot into the floor.
Now stretch your arms away from the shoulder blades.
Start inhaling and step into the front of your mat and then repeat on the other side.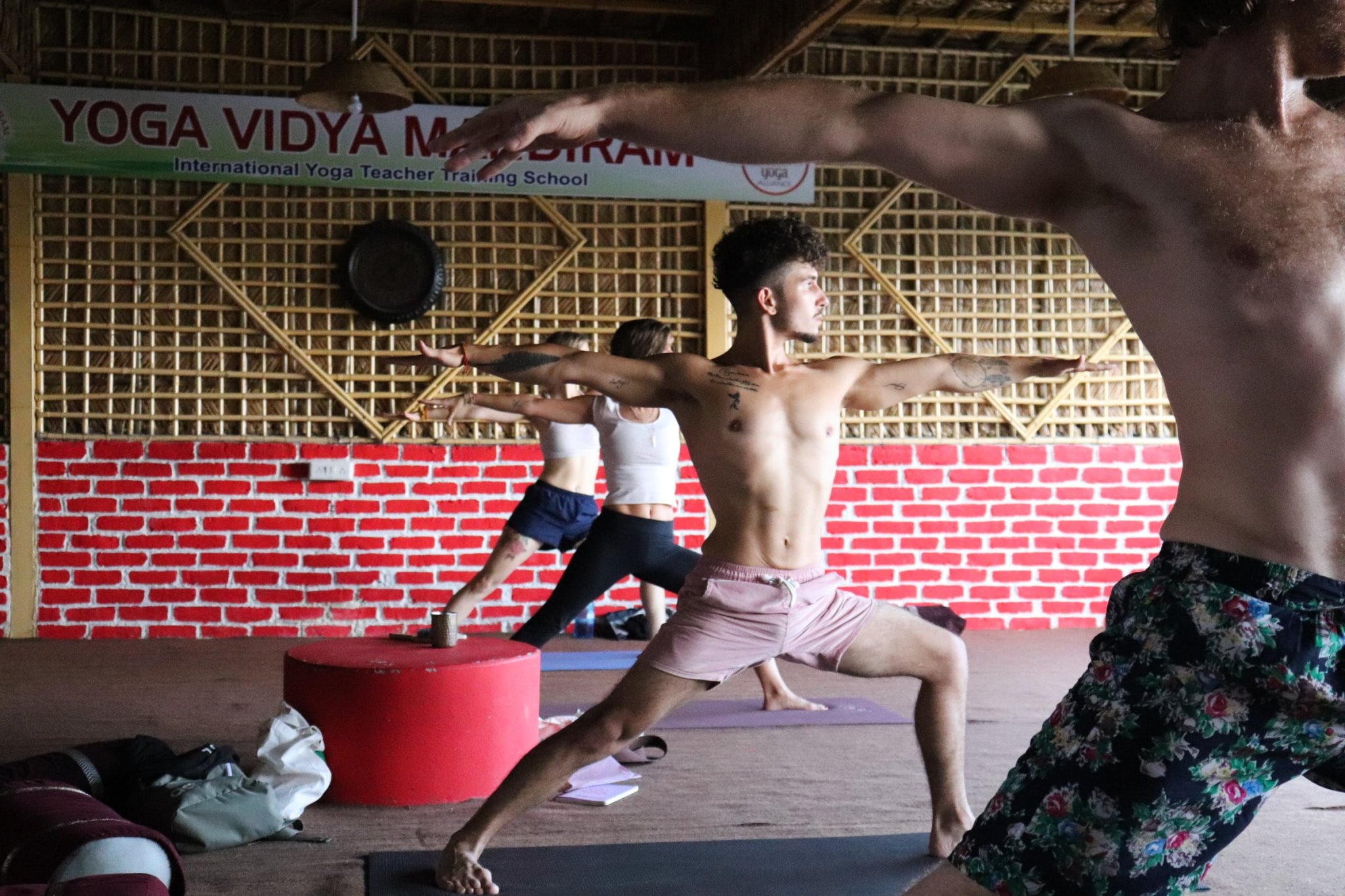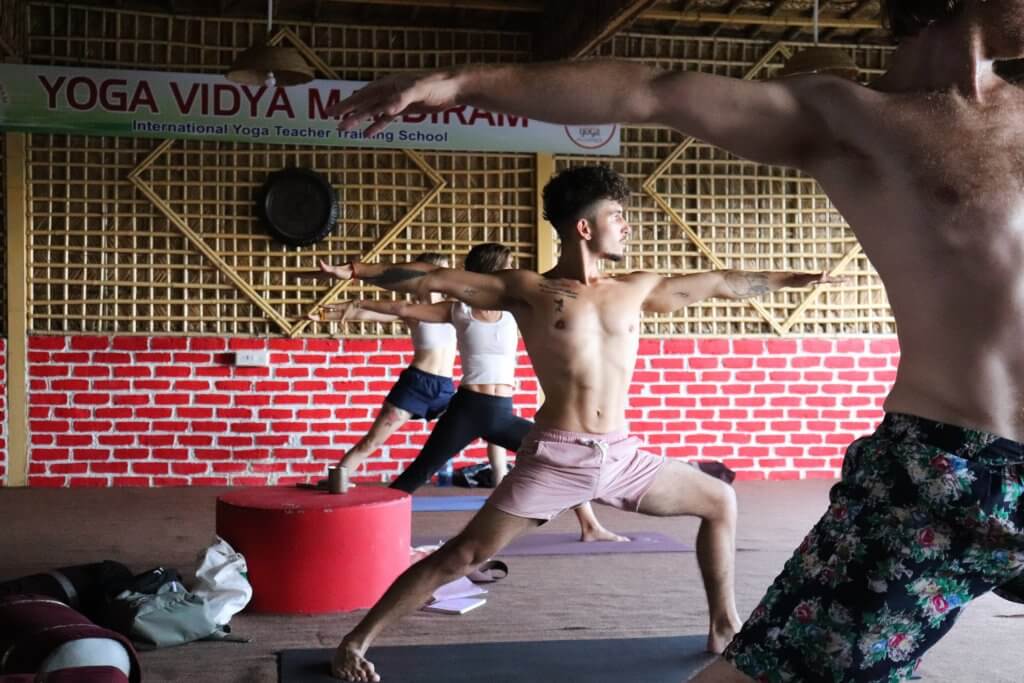 These are just some of the asana that assist you in enhancing your fertility. But it would help if you kept in mind that yoga is not a one-stop solution. It would help if you underwent an accurate diagnosis by any doctor for proper treatment. Along with that, you have to eat a healthy meal couple with a good amount of sleep for increasing your chance of conceiving.