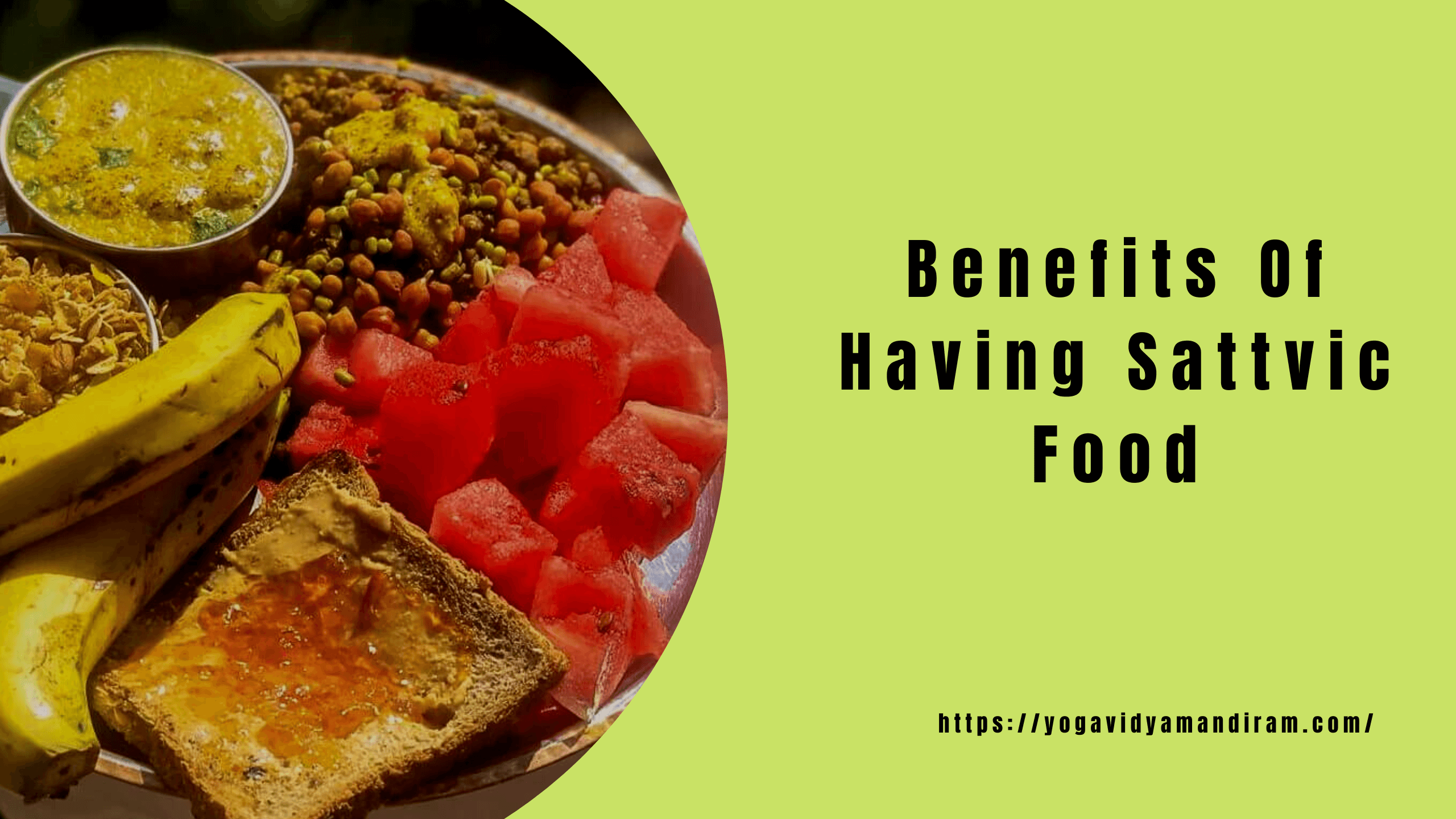 Many people practice yoga by eating a Sattvic diet because of its root in Ayurveda, a medicinal system that started in India 5000 years ago. Those who follow a sattvic diet mainly eat nutritious foods that include fresh products and nuts, which is why this diet has so many health benefits.
Let us know everything about the Sattvic diet, such as its health benefits, foods to eat and avoid.
Sattvic diet
It is high in fibre and low in a fat vegetarian diet, followed by many yoga enthusiasts. The word Sattvic means "pure essence", and all sattvic foods are pure and well-balanced, offering a feeling of calmness, high mental clarity, and happiness. There are two other types of food in yoga science: Rajasic foods, which are overstimulating and Tamasic foods, which enhance weakness and laziness.
Out of all kinds of food, Sattvic food is highly nutritious, and they are often associated with high consumption of micronutrients. As per Ayurveda, the Sattvic diet is one of the best choices that promotes longevity, mental health, and physical health. This is because they are rich in fresh and nutrient-dense foods that include fruits, legumes, honey, herbal teas, vegetables, and sprouted whole grains. Therefore, Ayurveda often recommends eating sattvic food and avoiding Tamasic food and rajasic food. In a typical Sattvic diet pattern, animal proteins, stimulators like caffeine and white sugar, and fried foods are excluded.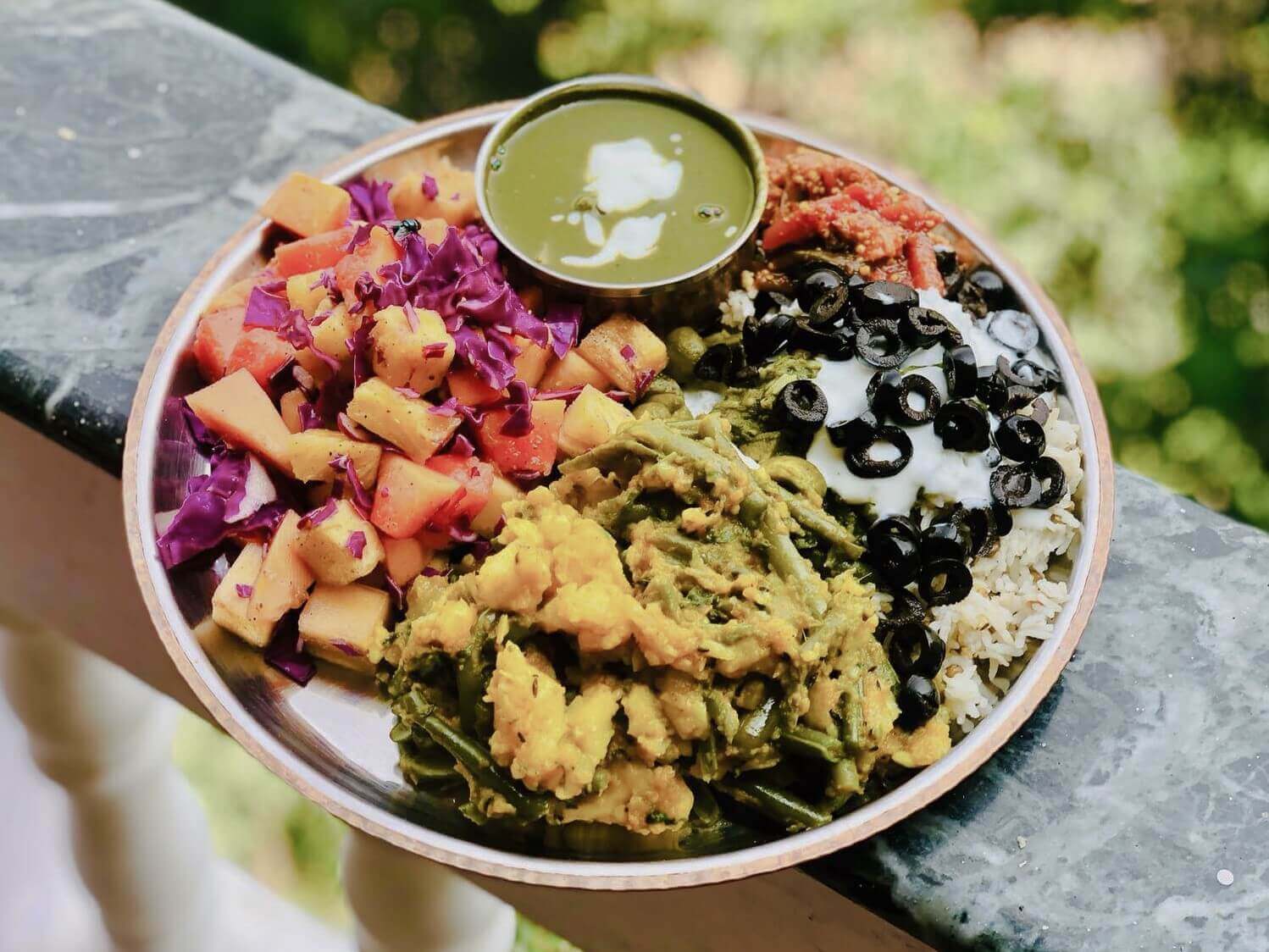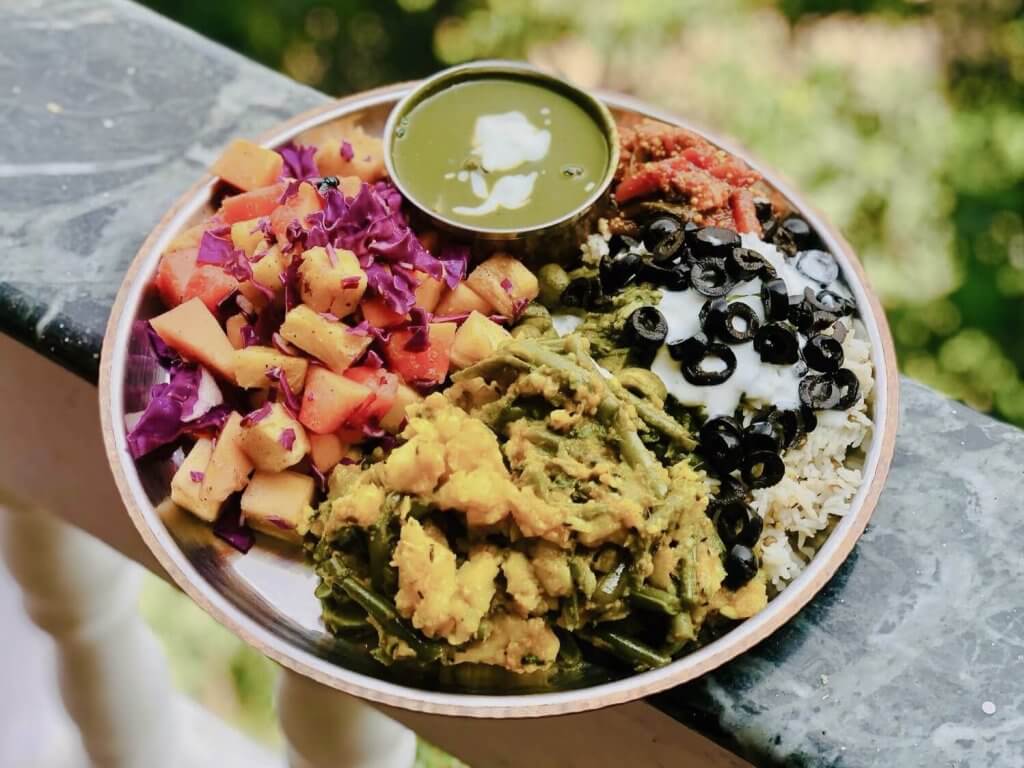 Here are Some of the Major Benefits of Eating Sattvic Food
Strengthens your immunity system:
Sattvic diet assist in effective sourcing nutrients, antioxidants, minerals, monosaturated fats, proteins and dietary fibre. In addition to that, it enhances your body's immune system and results in a healthy immune system.Assist in losing weight: A sattvic diet helps lose weight and offers several health benefits. It is loaded with many ingredients such as vitamins, proteins and minerals that assist in decreasing calories and keeps you satiated and content.
Balances your body and mind:
When you eat a healthy diet, it keeps your mind energetic, happy and peaceful. A sattvic diet helps in a perfect balance of your body and mind.
Assist in enhancing the digestive system:
A sattvic food consist of all fresh food. The vegetables and fruits consist of a good amount of nutrients and fibres and minerals. Therefore, it assists in the proper absorption of nutrients and easy digestion of food because of the high fibre content.
Protects from chronic diseases:
A sattvic diet consists of fibre, nutrients, and antioxidants that assist in prohibiting chronic diseases. In addition, it protects your body from various kinds of infections.
Detox your body:
Bloated stomach, skin rash, nausea, and headache are all signs of toxins in your body. A sattvic diet helps your body in detoxing.
Offers you energy:
With a Sattvic diet, you will feel light and energetic. Not only that but also it provides you with positive vibes for which you will work efficiently and with full dedication.
What foods should you eat while following a sattvic diet?
If you have decided to follow a sattvic diet, you should eat only permitted food and avoid all foods that come in Rajasic and Tamasic categories. You should keep in mind that which foods are considered sattvic depends on the source, and many sources reverse one another based on what foods are allowed.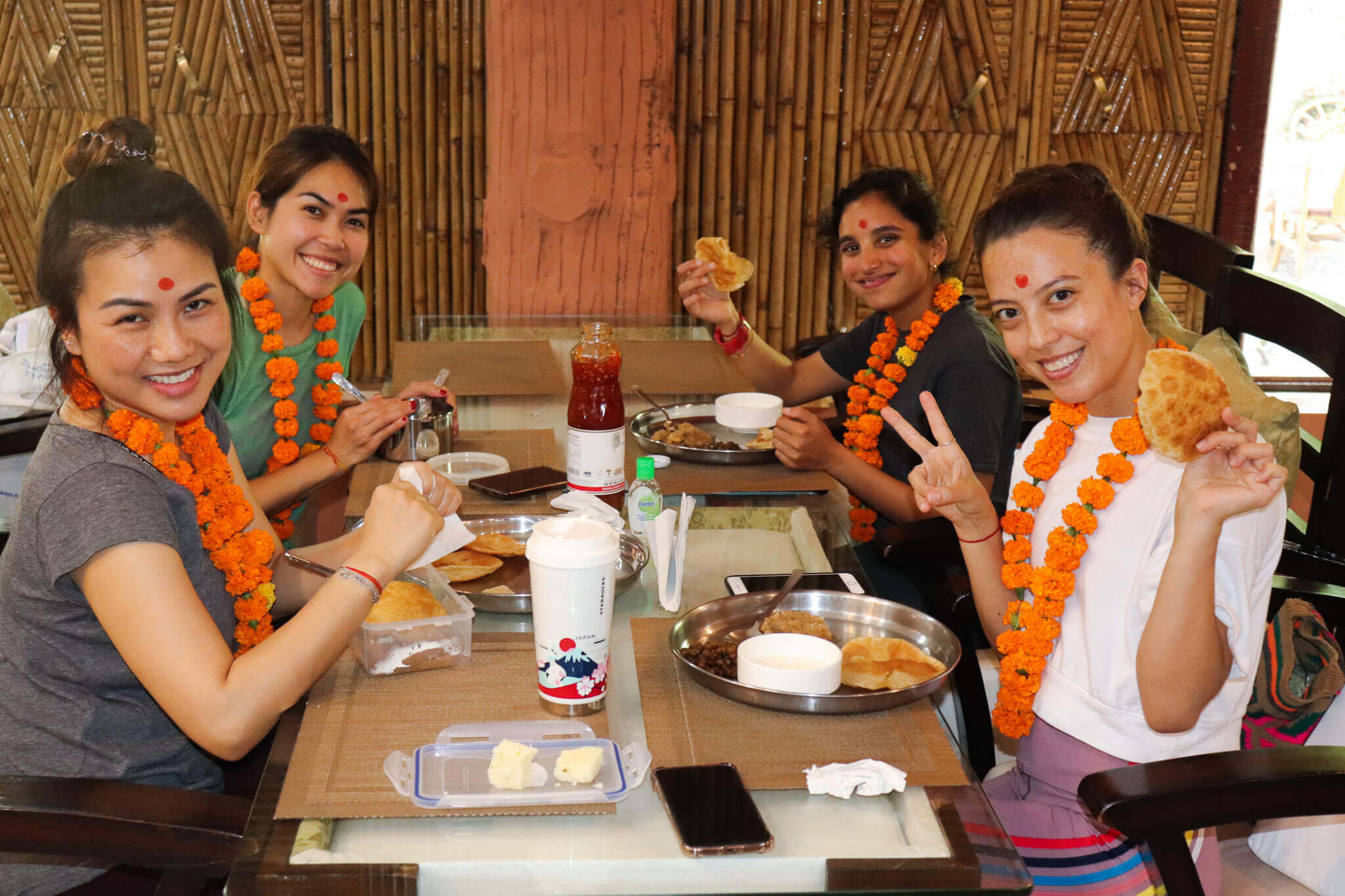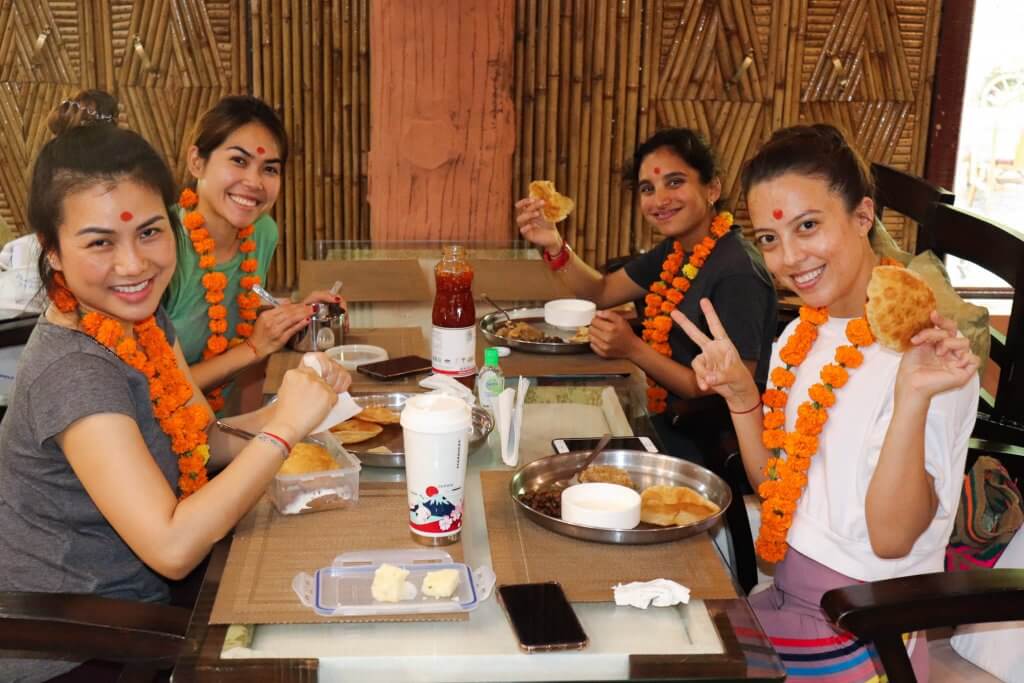 Here are some foods that you can eat while following a Sattvic diet:
Land and sea vegetables like spinach, celery, broccoli, cauliflower, kelp, peas, carrots and lettuce.
Sprouted grains like barley, millet, quinoa, amaranth, wild rice, bulgur etc
Fats and oils like olive oil, red palm oil, ghee, sesame oil, flax oil.
Fruits and fruit juice like apples, bananas, mangoes, fresh fruit juices, peaches etc
Nuts, seeds and coconut products like pecans, sesame seeds, flax seeds, walnuts, pumpkin seeds, brazil nuts etc.
Beverages like water, non-caffeinated herbal tea, fruit juice
Dairy and non-dairy products include premium quality milk, cheese, almond milk, seed-based cheese, yoghurt, nut, coconut milk.
Sweeteners such as honey and jaggery
Sattvic herbs and spices such as basil, cumin, ginger, coriander, nutmeg, turmeric
Legumes and beans products like lentils, chickpeas, tofu, mung beans
The foods listed above should make up a maximum portion of your intake. Also, there are some strict and loose variations of this diet.
What foods should you avoid while on the Sattvic diet?
A typical sattvic diet always discourages consuming foods that belong to Rajasic or Tamasic group. Because of this reason, a lot of animal products, refined sugar along fried foods are restricted from eating while on a sattvic diet.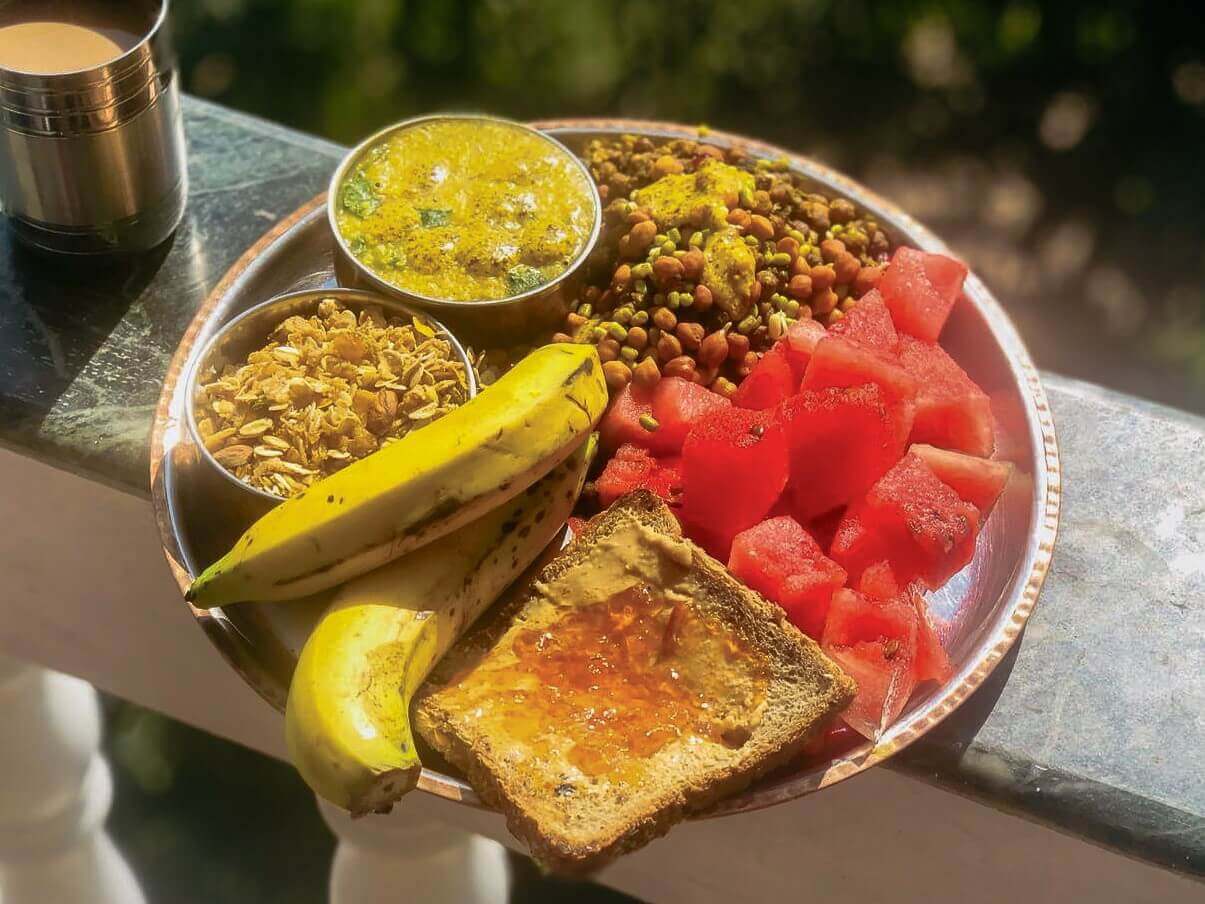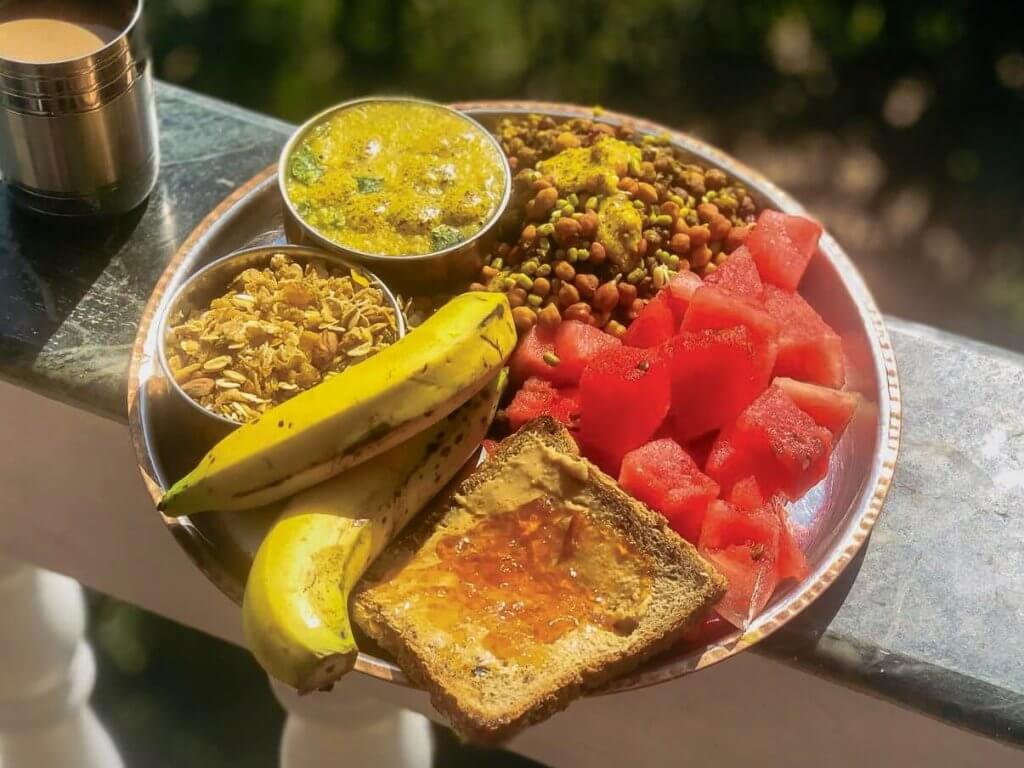 Here are a few foods you must avoid while on a sattvic diet:
Added sweets and sugar such as white sugar, candy, soda, high fructose corn syrup
Fried foods like fried pastries, French fries and fried vegetables
Refined grain products like white bread, cookies, cakes and bagels
Certain vegetables and fruits like onion, pickles, garlic and scallions
Meat, fish, poultry and eggs like chicken, duck, lamb, and egg white, animal-based products such as collagen.
Some beverages like sugary drinks, caffeinated drinks and alcohol.
In general, those foods that are very sour, spicy, and salty must be avoided. In addition to that, stale foods like foods left out overnight are also considered Tamasic, which should be avoided.
Conclusion
Sattvic diet is a vegetarian diet that depends on ayurvedic principles and is highly popular among most yoga enthusiasts. Those who follow a sattvic diet pattern must avoid all foods that belong to Rajasic or Tamasic group, such as refined sugar, fried foods etc.